The GOP guy grabs the tie-breaking seat in the Virginia Assembly by getting his name pulled out of a bowl.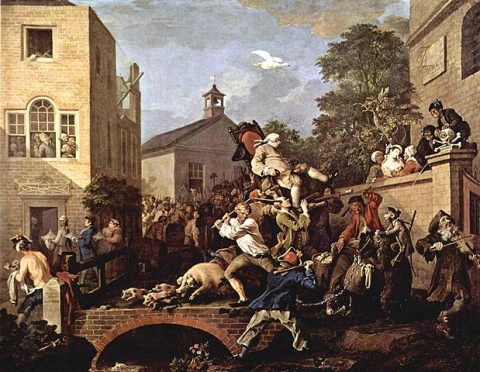 The Democrat is expected to challenge this in court, which means the seat will remain vacant for now, but because the GOP thus has a 50-49 edge, they'll hold the speakership and all committee chairs from now till next election.
Larry Sabato puts this in context: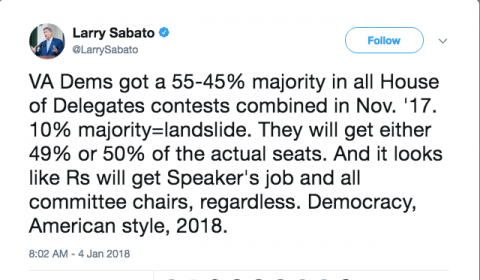 In other words: the GOP can't win free and fair elections. So they do everything they can to ensure they never have to contest one.
They are enemies of democracy and we won't have ours back until they are defeated, root and branch, their citadels and their walls pulled down, their fields salted and their names unspoken until not even the memory of their sins troubles our days.  Every office, every seat, at every level of government needs to be contested.
GOP delenda est.
Image:  William Hogarth, Humours of an Election: Chairing the Member,  1754-55