I had a request for a good news/puppy post. I am happy to oblige. Anything for you, Betty.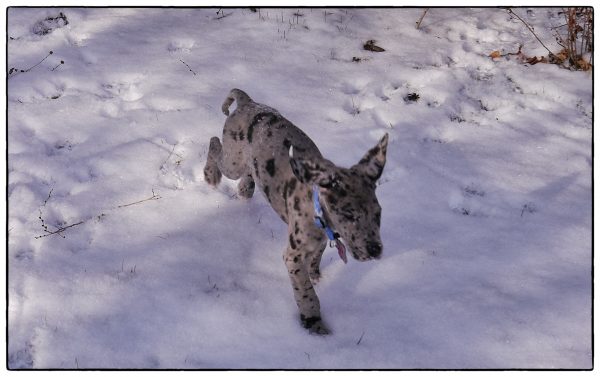 Lil' bit is growing like a weed. I was able to put Bixby's first collar on her this week, and while it was still plenty big, I noticed today it wasn't quite as big. I needed to have her name tag on her so I can HEAR her comings and goings. Otherwise, I'm following her all over the house instead of getting any work done.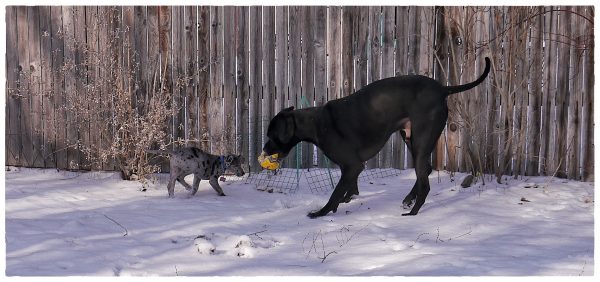 Today was her first official snow day. She's not quite sold on it, but did run around and snuffle her way across the yard.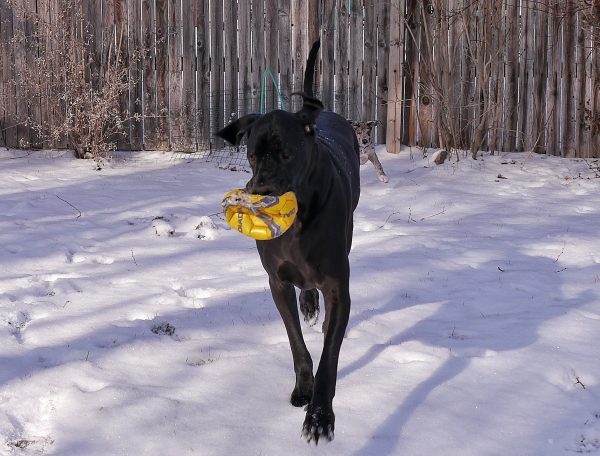 Bixby on the other hand is in his element. He LOVES snow.
Open thread.