Guys, I didn't just fall off the turnip truck. I'm Aware of All Internet Traditions and know I must present my pets for inspection. Meet Echo the basenji.
We have been rescuing basenjis since 1998. They are a peculiar and somewhat un-doglike breed. People buy them for their barklessness and hypoallergenic coat, expecting maybe a terrier temperament. Instead, they end up with a half-dog, half-cat, half-person in their house. (To wit: One of the other basenjis up for adoption at the same time as our first rescue basenji came with her own lock for the refrigerator since she'd mastered the art of opening it.) Even "good" basenjis are a handful, and we rescue the less-than-good kind.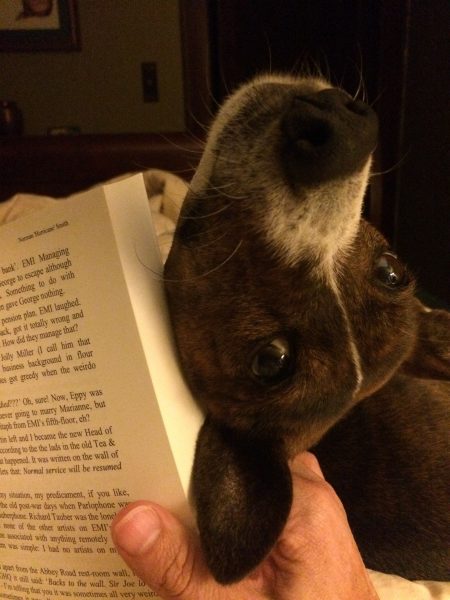 Poor Echo was a hard-luck case. When her original parents had a new baby, she was tossed out of the house to live in the backyard. You can't do that with a basenji, especially not one like Echo, who needs a steady infusion of cuddles throughout the day. She became an expert escape artist and roamed her New Orleans neighborhood, a lovable vagrant searching for food scraps, unwary squirrels, and human affection. Her owners decided to do the responsible thing and relinquish her to a breed rescue. She arrived at our house coming down off of a bunch of mood-altering medications she didn't need, which her previous owners put her on in a last-ditch effort to make things work. She's snappish and unpredictable at times, but getting better all the time. 
I would grow my beard down to my knees if left to my own devices, but for some reason my wife does not want to be married to Gabby Hayes. She is a dab hand with the old trimmer and neatens up my beard every two to three weeks. What does this have to do with Echo? From the time we got her, the beard trim has always stirred great pity and concern in her little heart.  I know she is concerned on my behalf and not her own, because she doesn't flee the trimmer like she does the Dread Vacuum. She insists on sticking close to my side while I undergo this cruel ordeal, nuzzling her head under my hand and making sure I know she's there to stabilize me and help me through my difficult time.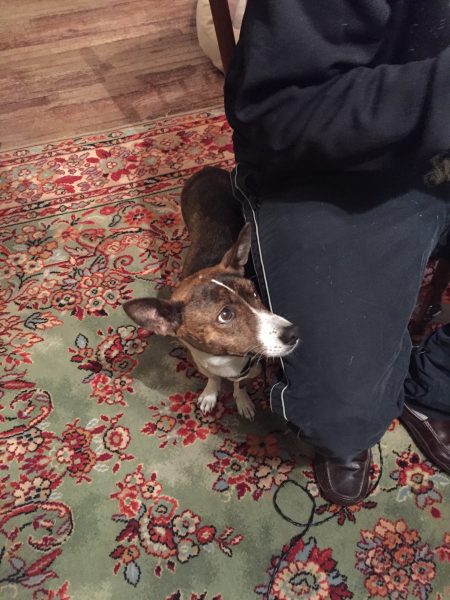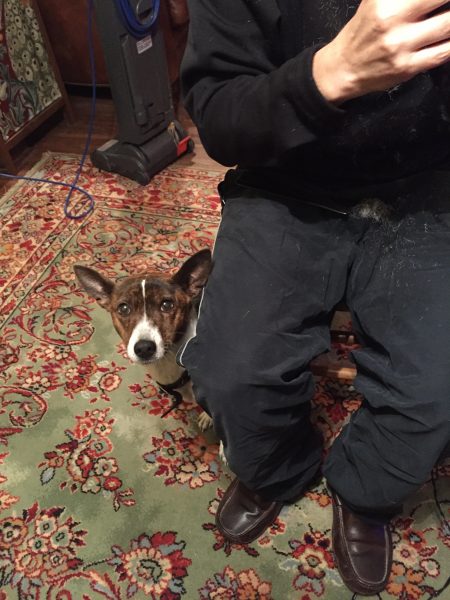 Update:How did WP eat this in the first place? Anyway, here is the fund that's split between all eventual
Democratic nominees in House districts currently held by Republicans so maybe Echo does not have to suffer under the idiot tyranny of Darin LaHood come 2019.