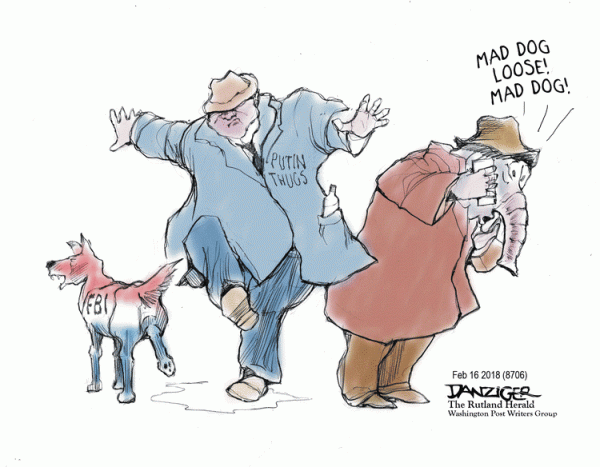 Thank you Mr. President for the support. I hope that over the course of the campaign I also earn the support and endorsement of the people of Utah.

— Mitt Romney (@MittRomney) February 20, 2018
Mitt Romney is once again trying to kill me — and his own chances. (There's only so much my blood pressure can handle.) We are told that Trump is about as popular among Mormons as Aunt Vidalisa's potato salad that put half the family in the ER after last year's reunion picnic, so *WHY* is Mitt crawling to him for affirmation?
Mitt & Trump share an awareness that they will never live up to the expectations or accomplishments of their fathers.

— Dana Houle (@DanaHoule) February 20, 2018
Think I'll have to throw some cash at Jenny Wilson, in protest, even if The Smart Take is that a pro-life choice woman can't win in Utah…
If Trump had said 4 years ago the things he says today about the KKK, Muslims, Mexicans, disabled, I would NOT have accepted his endorsement

— Mitt Romney (@MittRomney) March 3, 2016
So why did you accept it today?https://t.co/aE6NdMd1nW

— Jenny Wilson for UT (@JennyWilsonUT) February 20, 2018
From Utah, for Utah. It's time for a homegrown leader who knows what everyday Utahns need.

Chip in if you agree that this Senate seat belongs to the people of our state, not an out-of-state member of the national establishment: https://t.co/CfHS0eJtIG pic.twitter.com/MNpR0jGLNG

— Jenny Wilson for UT (@JennyWilsonUT) February 16, 2018
***********
In related news, an excellent warning from one journo to her fellows:
I'd also like to add, as a fellow journalist, I'd ask you folks in politics to reconsider showboating about your skepticism on Russiagate. While you're rubbing your chins and pooh-poohing collusion, you could be missing out on the story of this (and every) century. It's big, IMO.

— Heidi N Moore (@moorehn) February 19, 2018
I understand that it is an enormous sacrifice to ask political media to give up "wry, knowing contempt" for Lent, but this is also a good time to mention that key parts of the major palace-intrigue coverage of Trump have been entirely incorrect. Kelly as a moderating force, e.g.

— Heidi N Moore (@moorehn) February 19, 2018
History has a right side and a wrong side. We don't always get to see clearly, in real time, which is which. But this is a rare, reliable case in which media giving Trumpsters the benefit of the doubt has only served to make the media look ridiculous. Trumpsters keep lying to you

— Heidi N Moore (@moorehn) February 19, 2018
In other words, to put in the terms of ….well, let's call it enlightened self-interest… you can have your skepticism of Russiagate, or you can have your Pulitzer for helping to uncover an unprecedented threat to the integrity of the American presidency. You cannot have both.

— Heidi N Moore (@moorehn) February 19, 2018