Saw this pretty and skittish little palm warbler during my travels this past weekend: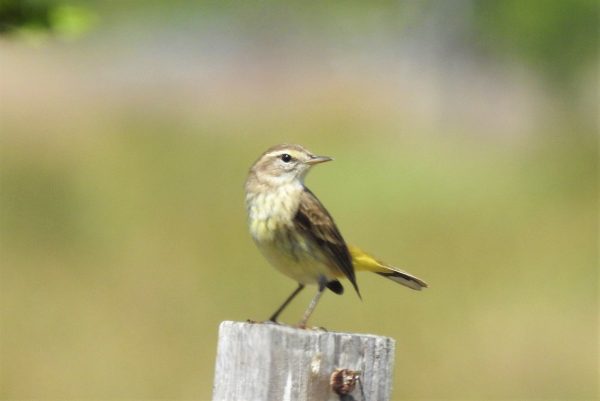 A few minutes ago, my dog was barking her head off. I didn't pay any attention to it at first. She's the classic "boxer who cried woof" — she barks at molecules, squirrels, falling leaves, UPS delivery people, etc.
But this time, she had good reason: A marauding rottweiler had chased someone's cat into my yard and cornered it. Luckily, before I was required to risk being maimed to save the cat, the rottweiler's owners arrived with a leash and hauled it off. Whew!
I know we've got some gear-heads here, so, a question: My daughter's roommate blew up her (my daughter's) car by driving it overheated. The car is fairly recent vintage (2014) and was reliable until this incident (bad thermostat that was ignored until knucklehead blew the head gasket by driving it hot).
Is it worth rebuilding the engine, which would cost about $3K? Or would she be better off buying a crappy old beater for $3K? Those are the only choices at the moment. Any expert input would be greatly appreciated!