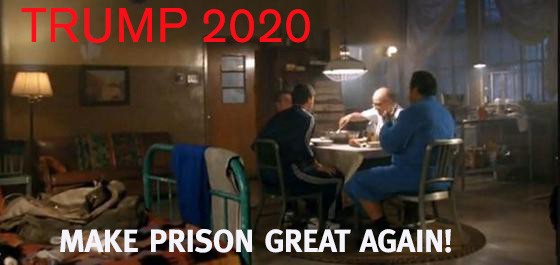 Now we know why Giuliani was blabbing on Fox yesterday and today:
Federal investigators have wiretapped the phone lines of Michael Cohen, the longtime personal lawyer for President Donald Trump who is under investigation for a payment he made to an adult film star who alleged she had an affair with Trump, according to two people with knowledge of the legal proceedings involving Cohen.

It is not clear how long the wiretap has been authorized, but NBC News has learned it was in place in the weeks leading up to the raids on Cohen's offices, hotel room, and home in early April, according to one person with direct knowledge.

At least one phone call between a phone line associated with Cohen and the White House was intercepted, the person said.

Previously, federal prosecutors in New York have said in court filings that they have conducted covert searches on multiple e-mail accounts maintained by Cohen.
They learned that the Feds intercepted a conversation between Cohen and the White House, probably proving they were lying about Stormy Daniels and that payment, so they are basically trying to reset the deck by saying of course Trump knoew. Not that any of it matters from a legal standpoint, but they aren't focused on the legality, they are trying to innoculate their idiot followers.
The way this played out is that this was probably a wiretap unrelated to anything involving Trump, and instead about Cohen's numerous other shady dealings, and this just popped up. But what Giuliani and company want is for the idiot Trump supporters to think that this is a witch hunt by the crooked FBI and Justice Department and proof they are just out to get Trump. In actuality, it's just what happens when a bunch of degenerate liars and crooks with overlapping criminal fiefdoms get caught up tripping over each other's dicks.
Giuliani, who, in another lifetime, put a bunch of people like that away, so he should know better and probably does but is just a lying piece of shit.