As promised, a Lily update from the doctor yesterday:
"Miss Lily looks very good- she is continuing to gain back weight and other than her platelet count being too high, her labwork looks good. We will drop back on her prednisone and continue to wean this down every other week."
For those of you wondering, her WBC count was 18.3, NEUT 16.6, HCT 29.2, and her platelet count was near a million. As far as her weight, she was 7.76 KG (17.11 lbs), which is just 2 shy of where she was for most of her life.
On to the birds- it was overcast all day and I could not really get a good picture without the flash, so here you go: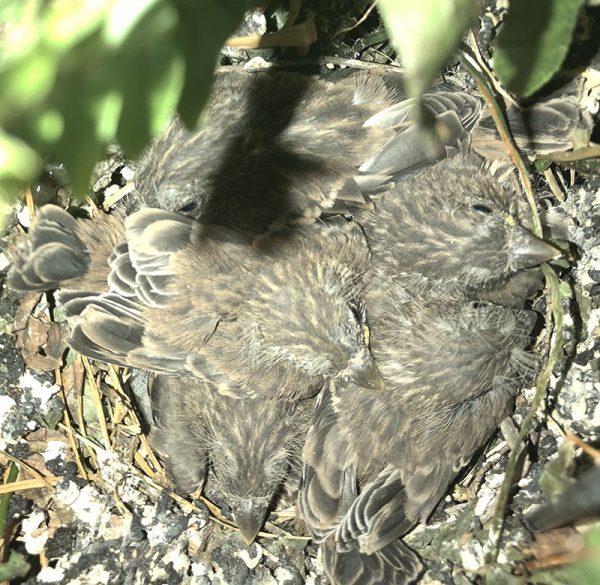 There's just no room in that nest anymore. And here is a bonus picture of Thurston, relaxing on his preferred roost. I don't even bother to fix the curtains and the pillow anymore because he just opens them and flattens the pillow to his liking: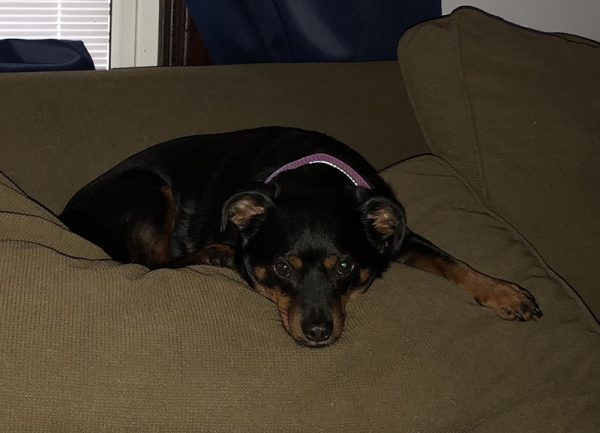 And that's all on the pet front.