This is a good-looking white-winged dove (sings a song sounds like she's singing):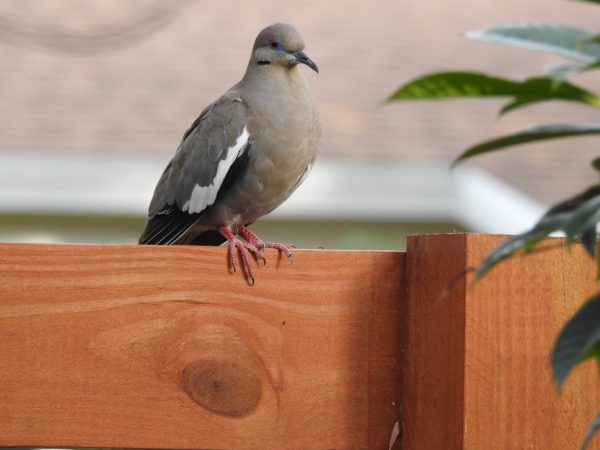 Those feets, though: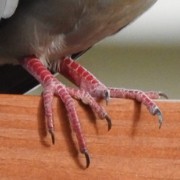 Here's a Badger close-up that captures the progression of his ears:
They stand up on their own now, and they oscillate like fans.
He doesn't know it yet, but we're off to the vet tomorrow for his last round of puppy shots and a check-up, which means a thermometer up the poop-chute.
Open thread!