I've got quite a backlog, don't know if I'll get to all of them.
From truegster in Austin, Texas. Anywhere with shade was crowded.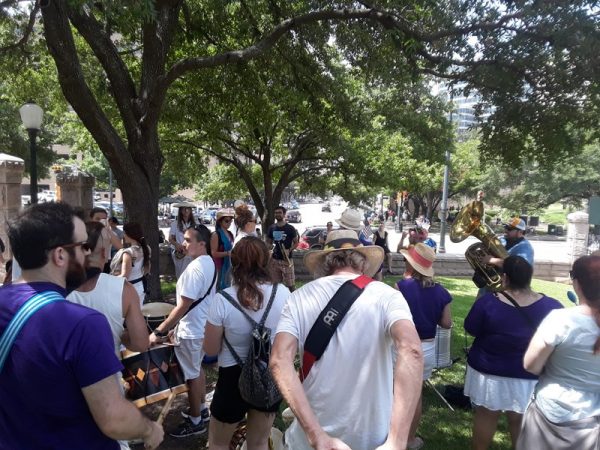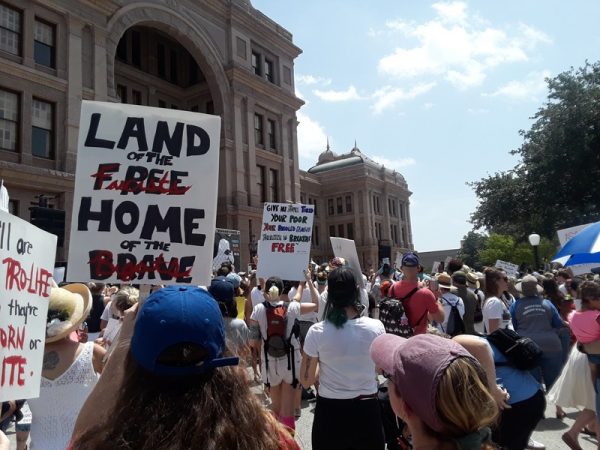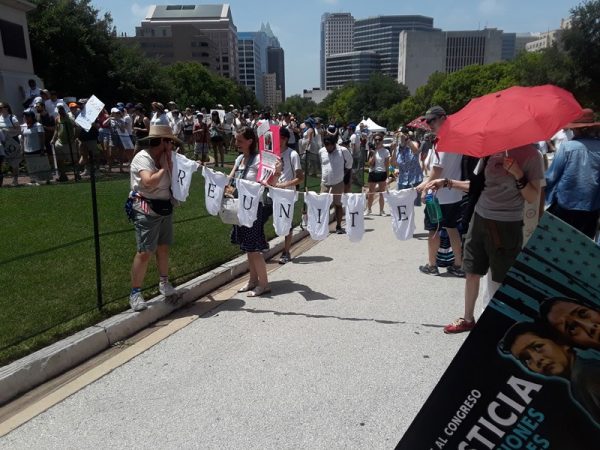 From Gretchen in Kansas City, Missouri. "I think maybe 1-2000 people. I couldn't get a crowd picture because there were some people in the sun by the stage, but many people scattered in the shade under the trees. It was 95 degrees and very humid. We had to leave early because my friend got heat exhaustion and we had to repair to the AC in the national WWI museum nearby."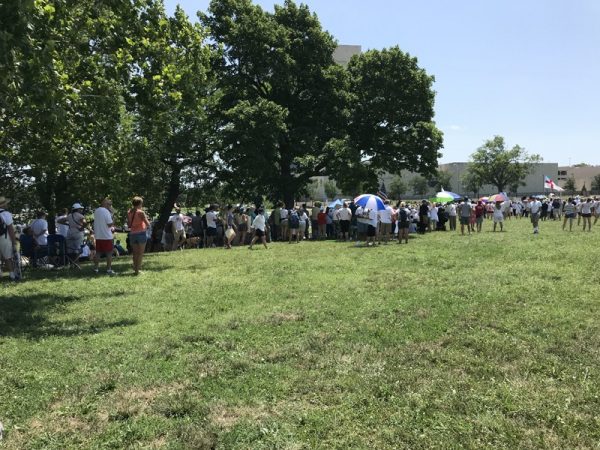 From Kelly. "Lovely Hi 70s protest weather in Salem OR. Here's a pic of me at my first ever protest march at 62 years old"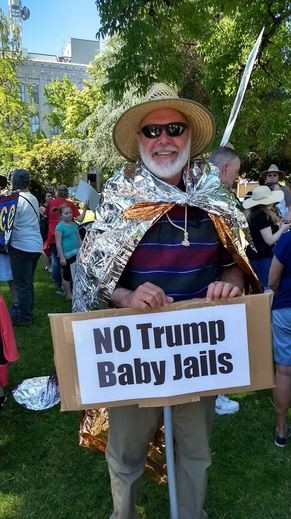 From Eponymous in Flagstaff, Arizona. "I couldn't attend the Denver rally due to previous plans for AZ. So – this was closest, and it looked like at least 300 people were there."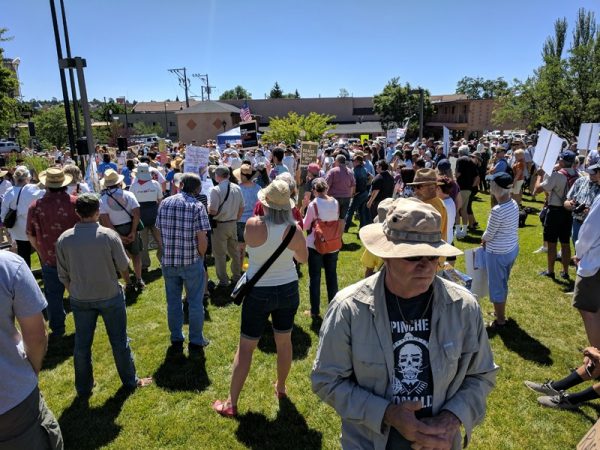 From Schlemazel in Minneapolis (not all the photos he sent). "It was nearly 90 but the downpours predicted have been delayed. We waited in the park & this is the crowd."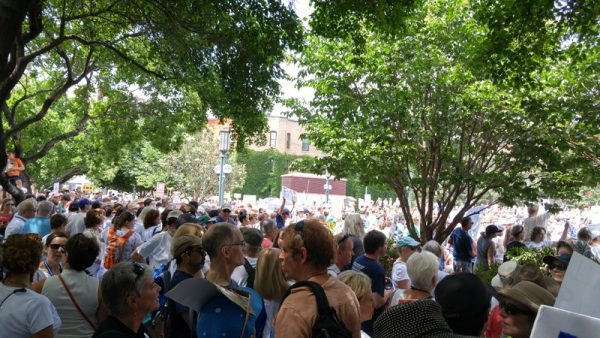 These dancers lead the march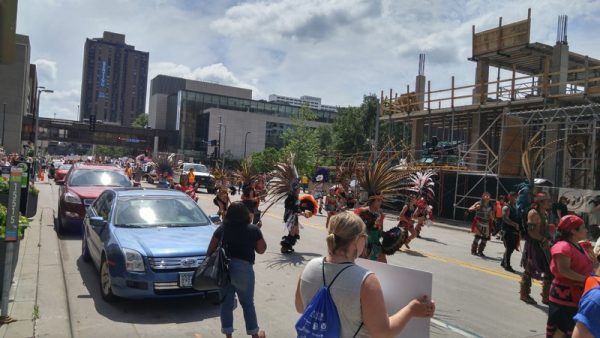 This is about mid march. We went down & joined them but I really could not get a decent picture after. Minneapolis is too flat! No clue how many people but many more than I expected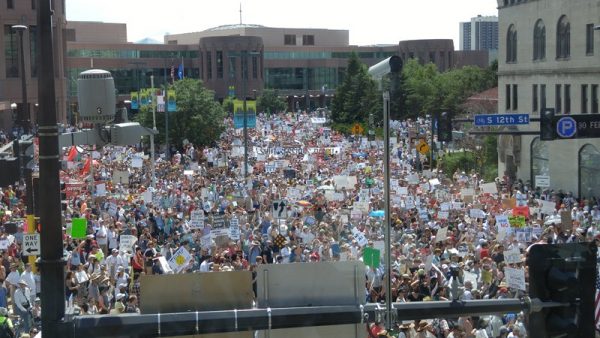 From Dan B in Seattle. 10,000 people at SeaTac Detention Center. Dozens more demonstrations statewide with several topping 1,000 folks.
One crowd pic shows a small portion of the crowd. We could not see to the edge either in front of us or behind us.
There were also some friendly "minders" on the roof of the detention center. The crowd yelled "shame, shame, shame" politely…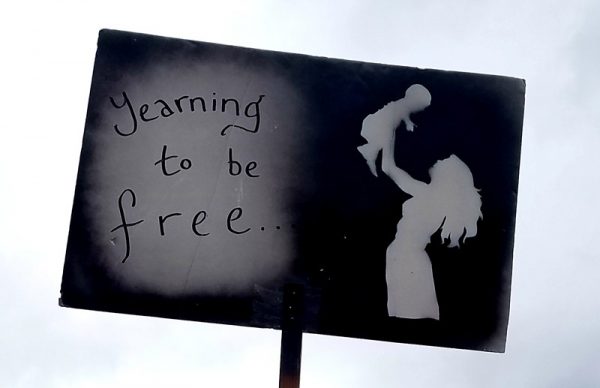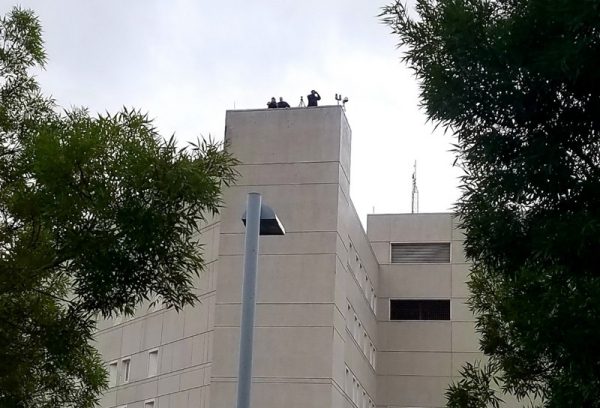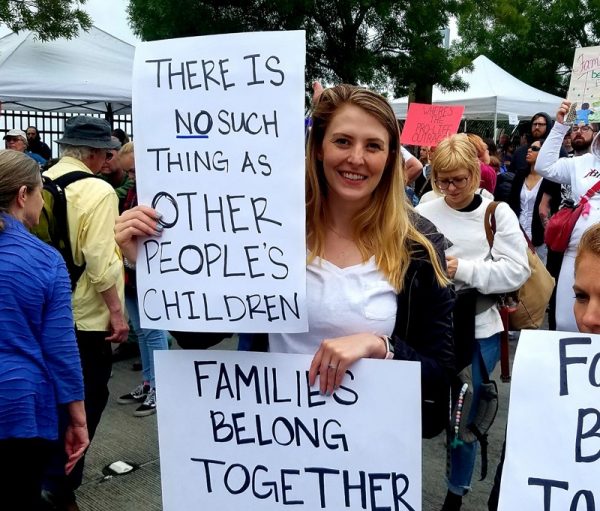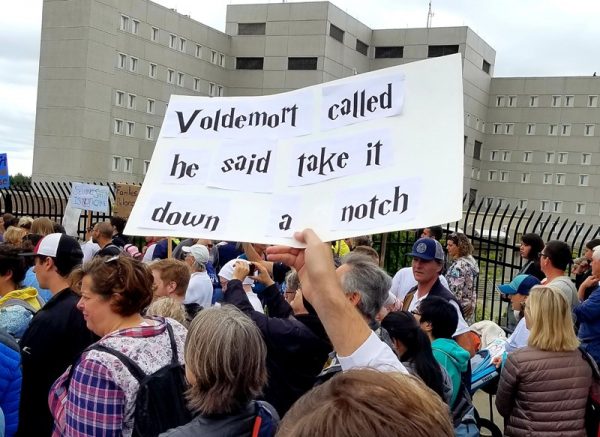 Still more to come!