Something tells me new indictments may be forthcoming: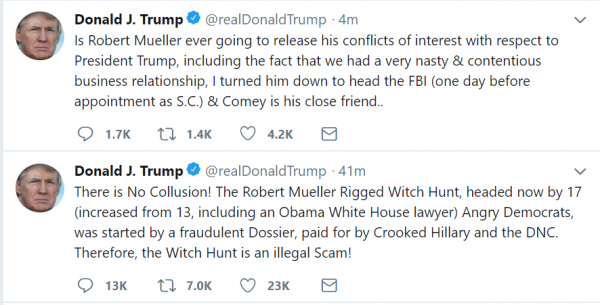 This follows an extended rant about unfair treatment in the press, doubling down on the press as the "Enemy of the People," and threats to shut down the government this fall because Democrats (who don't control any branch of government) won't give him money for the wall Mexico was supposed to pay for.
It's a good thing we're paying tens of millions of dollars to shuttle Hair Furor back and forth between self-branded golf resorts. Imagine how much more deranged he'd be if he didn't relax on the links!
In other news, Jake Tapper sure can be a cockwaffle sometimes:

Fuck you, Jake.
Lastly, we were checking out some property in the country, and we took Badger along to 1) give Daisy a break from his constant harassment, and 2) ensure he learns to be a good road trip dog. The property we were inspecting had a pasture next to it that was occupied by an emu: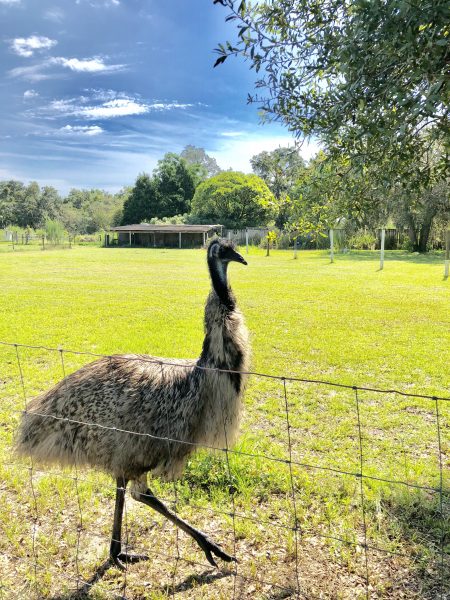 As a small breed pup, Badger weighs around 10 pounds currently. He'll likely max out at around 20-25 pounds. My guess is he'll grow wider rather than much taller than he is right now. He's used to eye-balling chickens through a fence. I wish I had video of him processing the sight of this giant bird. It looked something like this: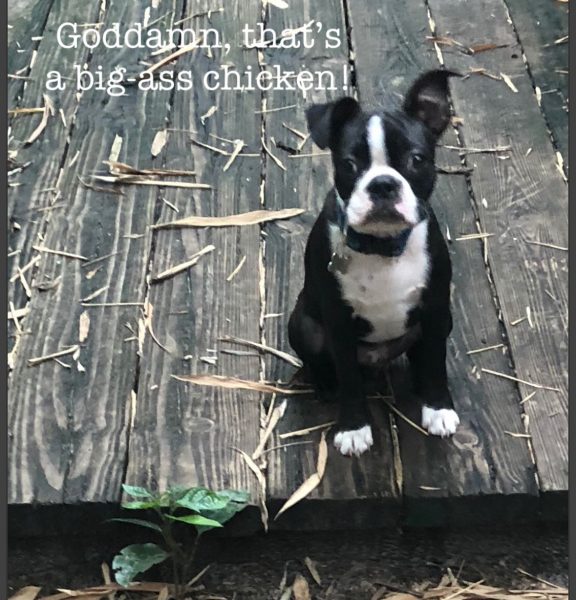 But he charged at it to the limits of his leash and barked his head off because he's a foolish boy. I kept him from getting within striking distance. The bird was neither afraid nor impressed, not even a little bit.
Open thread!