It's not a huge surprise when multiple works deal with the same basic idea. Some ideas are quite obvious: a robot renegade cop; a murder in a small town struggling with encroaching modernity; World War II time travel. What's much more interesting is when the works share a very narrow scope.
Sometimes a newer work's creator is (apparently) unaware of their predecessor. For instance, Suzanne Collins said she didn't hear about Battle Royale until after she turned in the MS for The Hunger Games. Yet each work is about teenagers, selected by lottery, being forced into an undisclosed location, where they are armed, surveilled, and encouraged to kill each other; all in order to help prop up a deranged society.
Then again… Christopher Nolan claims he was mostly unaware of Paprika while making Inception… so maybe we shouldn't be so credulous when Westerners say they aren't ripping off the Japanese.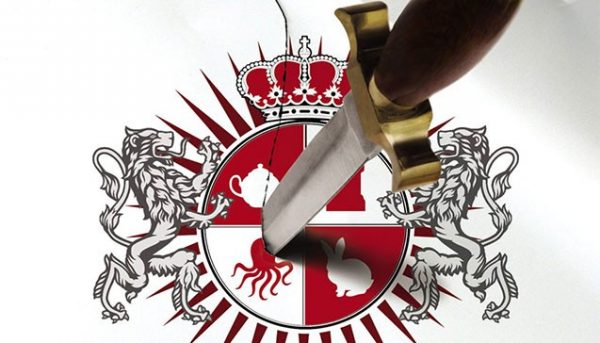 But we're getting away from what I wanted to talk about: books addressing bureaucratic dysfunction in the secret branch of the British government that protects the homeland from supernatural threats. The two primary series here, that I'm aware of, are Charles Stross's The Laundry Files and Daniel O'Malley's Checquy series. Both are very fun combinations of workplace humor and sci-fi/horror action. Stross, who began first, leans more into horror. O'Malley leans more into humor, but they're definitely walking the same territory. Remarkably, O'Malley says he hadn't heard of the Laundry series before his first book came out and people started calling it a rip-off. (Source: my friend asked him at a book signing).
Honorary members of this category are:
—
What'd I leave out? What are some extremely specific genres you like? Or you can say anything at all about reading recommendations, really.
(Remember to buy any books via the Balloon-Juice Amazon affiliate link!)