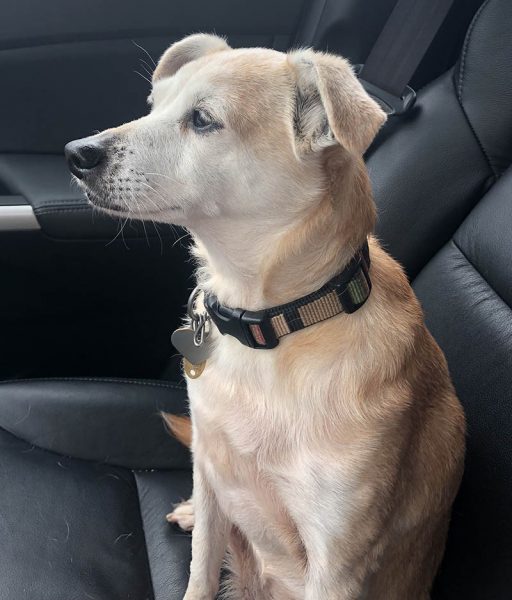 Spent the day driving my very special girl up to the pet hospital in Pittsburgh, and you all will be pleased to know that she is doing extremely well, is no longer on any medication other than her now monthly (this was our last three week visit) chemo, and everything is going swimmingly.
I'm so proud of her- she's so tough. It's no exaggeration that driving up and back and dealing with this is now harder on me than it is on her.
On the way home I stopped by the orchard and picked up a peck of apples to make applesauce, as well as five pounds each of Autumn Crisp and Gingergold. Right now my house smells amazing, with the smell of cooking apples and a little cinnamon. It's a nice antidote to the stench of our current national politics.