If not for the bow, it would be impossible to say which was the sky and which the reflection.
Also, Badger naps dangerously: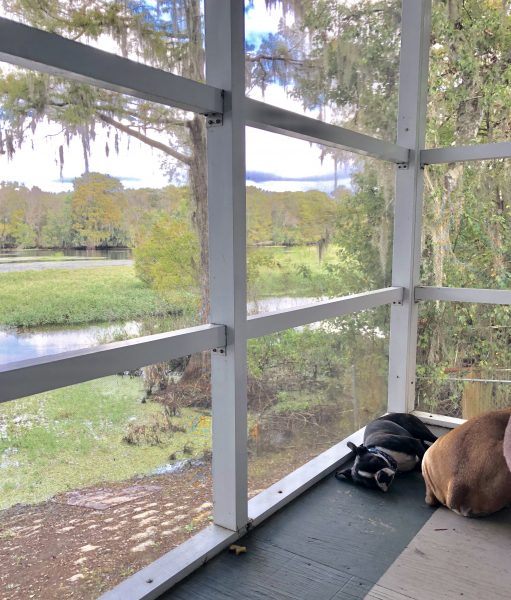 I don't voluntarily sleep with my nose in such close proximity to Daisy's ass. She's a gassy critter.
This thread doesn't have to be about dog farts. Use your imagination — open thread!