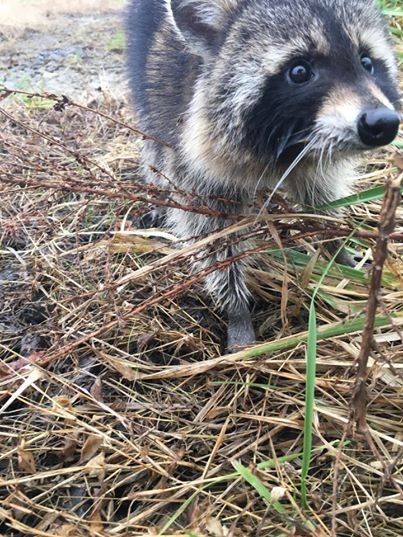 I love this:
Rabid animals are, of course, no laughing matter. The rabies virus can infect the central nervous system, resulting in disease and death, according to the Centers for Disease Control and Prevention. But that happens after a host of increasingly scary symptoms: partial paralysis, agitation, hallucinations, hydrophobia. A British man and two children died in Morocco after they were bitten by a rabid cat.

So it was not surprising that when people in the city of Milton, W.Va., saw raccoons behaving weirdly, they involved the local police.

Officers staked out the area where the suspect animals were hanging out, looking for any signs of the masked perpetrators.

But when they caught two of them, they realized they were dealing with a different kind of issue.

The raccoons weren't rabid. They were drunk.

The raccoons, apparently, had been feasting on crab apples that had fermented on the tree, causing the small animals to walk around "staggering and disoriented," police said.
But here is my absolute favorite part of the story:
The apprehended animals were held in custody and allowed to sober up in what can only be deemed a raccoon drunk tank.
Get some, raccoons.
Also, I'm sober, but I'll be damned if that isn't a good looking raccoon.