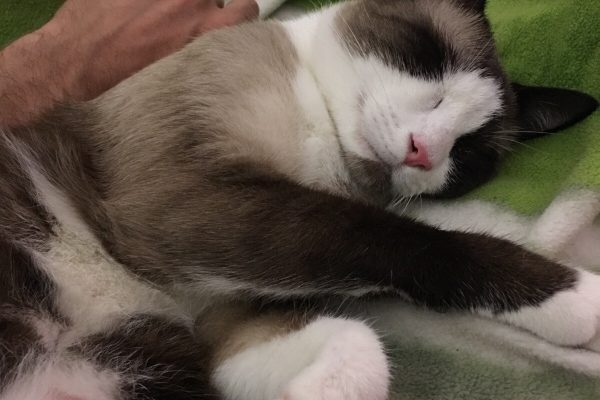 From lurker Bradley C:
Two and half years ago you and the BJ community showed me incredible kindness and helped me raise the funds to care for my dying cat Binkley. He had kidney disease/failure, and thanks to you and the community he had another 6 months with me, most of them good. I am eternally grateful for that time with him, and the suffering he was spared.

Now I face another challenge, and have no choice but to reach out for help again. Last year I went on a little quest and found the furry family from which Binkley came, and found a new companion. His name is Calvin, after the comic strip, because all he wants to do is play.

The good news is his life is not threatened, the bad news is he has already developed serious problems with his teeth, causing him to drool uncontrollably at times. Left untreated this will eventually turn into real problems for him, and it's already a bit messy. But walking dogs and working with musicians has not left me a wealthy man, and my family is currently hurting. Which leaves me scrambling to find ways to help him.

Thankfully the costs this time are much more modest, and fixing this will have a real impact on his quality of life. (Mine too, but he's what matters here.) So hopefully it is not assuming or asking too much to reach out to you and the BJ community once again. I've set up another GoFundMe campaign.

Thank you again, so much, for your help before, and thank you for any help to come. I feel almost ashamed asking like this, but his well being matters infinitely more than my pride.