Matthew 2:16-18
16 Then Herod, when he saw that he was deceived by the wise men, was exceedingly angry; and he sent forth and put to death all the male children who were in Bethlehem and in all its districts, from two years old and under, according to the time which he had determined from the wise men. 17 Then was fulfilled what was spoken by Jeremiah the prophet, saying:
18 "A voice was heard in Ramah,
Lamentation, weeping, and great mourning,
Rachel weeping for her children,
Refusing to be comforted,
Because they are no more."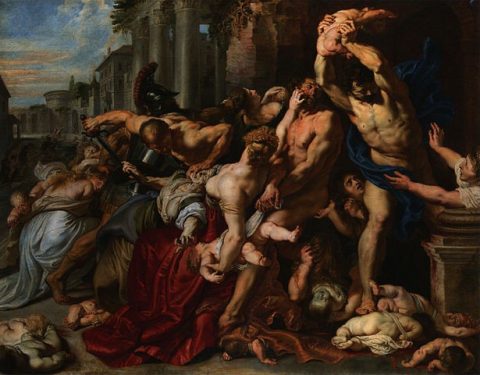 An 8-year-old boy from Guatemala died in United States custody early Christmas Day, according to the United States Customs and Border Protection.

The boy died just after midnight on Tuesday at a hospital in Alamogordo, N.M.
Moral leadership:
In a Christmas morning question-and-answer session with reporters, President Trump touted his administration's immigration policies and demanded further funding for a border wall. While he castigated migrants, the president did not bring up the boy's death hours earlier.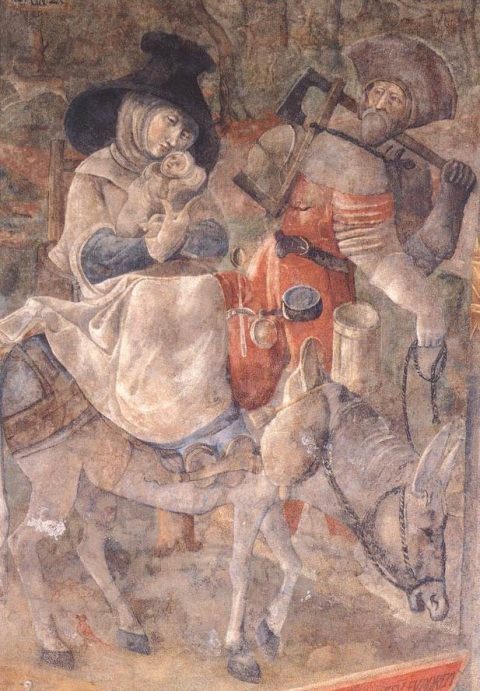 I'm not going to belabor the obvious: we all know that America is led by monsters, and that it falls to us to do what we can, large or small, to beat them back.
Yeats' "The Second Coming" has become almost a cliché, but its early lines, read as I choose to do now, are less a report than a challenge:
Mere anarchy is loosed upon the world,
The blood-dimmed tide is loosed, and everywhere
The ceremony of innocence is drowned;
The best lack all conviction, while the worst
Are full of passionate intensity.
I don't know if I'm the best (Narr: he's not), but I hold this conviction absolutely: American concentration camps are evil.  And I feel my intensity rising: the House is just the beginning.
And with that, cherish those you love today — and my apologies for harshing the mellow of the season.
Images:  Peter Paul Rubens, The Massacre of the Innocents, 1612.
Jerg Ratgeb, Flight into Egypt, between 1515-1521.