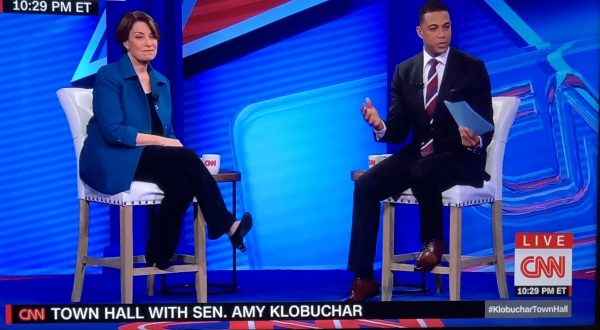 Anyone watching? It's on CNN with Don Lemon.
She brought up rising insurance rates as a current effect of climate change. That's something that will ring true for many coastal folk.
She's doing well half an hour in. Has a good command of facts and reasonably detailed responses to policy questions.
So cool that we have several serious women candidates now and that it doesn't feel like a huge deal anymore. (Thanks, Hillary!)
Open thread!