Here's a post because nobody should have to wade into the two preceding threads in search of a insomniac/early riser company. I bailed about a quarter of the way through each, and I usually enjoy sniping that's not directed at me. Jesus Christ!
Have you noticed the past several days have been especially fraught, politically speaking, remarkable even in a time of galloping craziness? It's like we're standing on a rickety-ass bridge over alligator-infested waters, listening to the rebar pop and watching the stress fractures spider out beneath our feet. It's no surprise folks are a bit tense.
Sometimes looking at fuzzy things can be calming. Here's a pair of busy limpkin parents: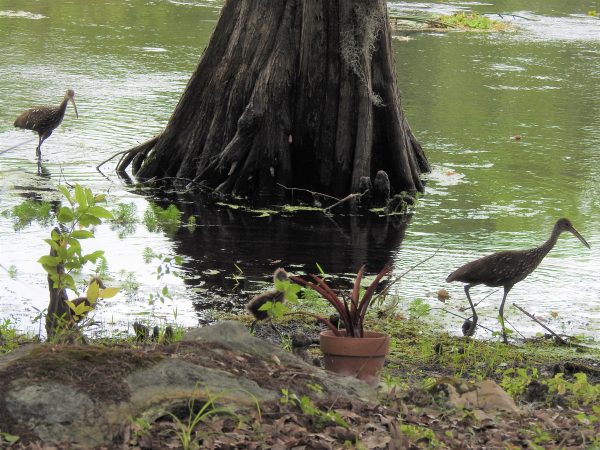 And here are two of the fuzzy chicks who are keeping them busy: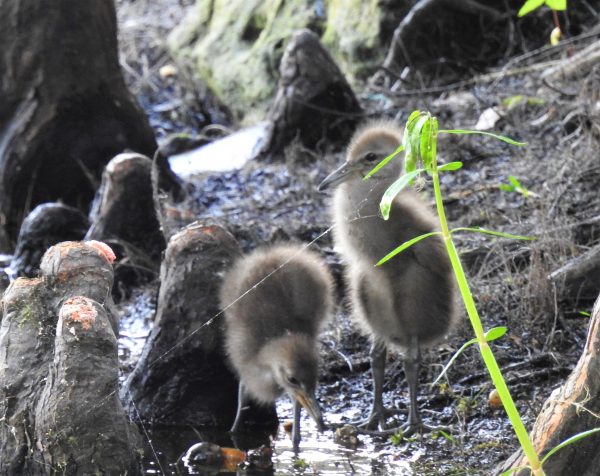 I think there are five chicks altogether, but it's hard to get an accurate count because they move fast, darting between cypress knees and taking cover in vegetation. They are guests under my dock, and I welcome my fuzzy overlords.