Everything the Shitgibbon touches turns to…well, merde:
Late last year, in a Miami conference room, a consultant for President Trump's company said business at his prized 643-room Doral resort was in sharp decline.

At Doral, which Trump has listed in federal disclosures as his biggest moneymaker hotel, room rates, banquets, golf and overall revenue were all down since 2015. In two years, the resort's net operating income — a key figure, representing the amount left over after expenses are paid — had fallen by 69 percent.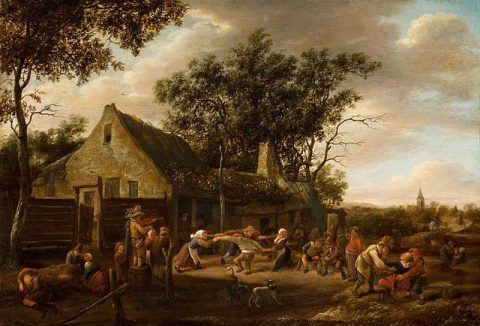 But what about that Trump economic boom? Alas:
Even in a vigorous economy, the property was missing the Trump Organization's internal business targets; for instance, the club expected to take in $85 million in revenue in 2017 but took in just $75 million.
And what could be the reason that a venerable, once-much-admired, landmark property would do so poorly?
"They are severely underperforming" other resorts in the area, tax consultant Jessica Vachiratevanurak told a Miami-Dade County official in a bid to lower the property's tax bill. The reason, she said: "There is some negative connotation that is associated with the brand."
I have never met Ms. Vachiratevarunak, but I already admire her greatly. That last line? Olympic-level shade.
The WaPo article linked above is full of similar delights:
On one recent weekday in Miami, the JW Marriott Miami Turnberry Resort and Spa — a top competitor of Doral's — was bustling with families eating dinner and children playing in the pool.

A few miles away, Trump's Doral was shining, spotless and heavily branded. The Trump name was on chocolate bars ($5) and shot glasses ($10), and even on the paper inserts at the bottom of the bathroom wastebaskets.

But it was also much quieter.

Carl Goldstein — a retired butcher, visiting as part of a Passover tour group — had the lobby almost to himself.
It turns out that racism and viciousness drive away sponsors and guests? Whodathunkit?
TL:DR Incompetent grifter's grift cracks.
This thread…it is open.
Image: Jan Steen, Dancing Peasants at an Inn, 1646