Aleta sent along some photos of her pup, doing well after his surgery:
==========================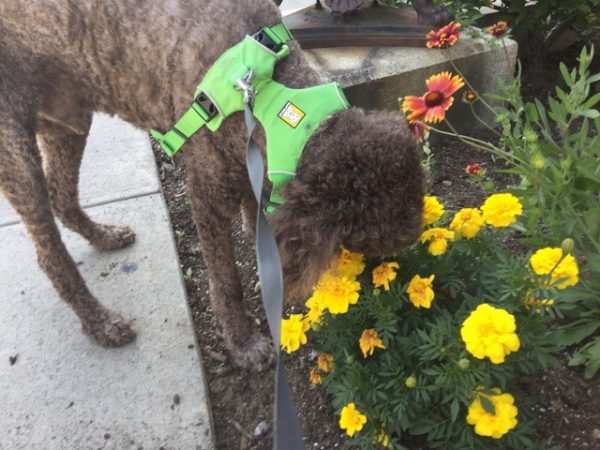 Our pup is doing well after so many juicers sent good vibes to help him and me pull through his surgery. The soul dog takes time to smell the marigolds now.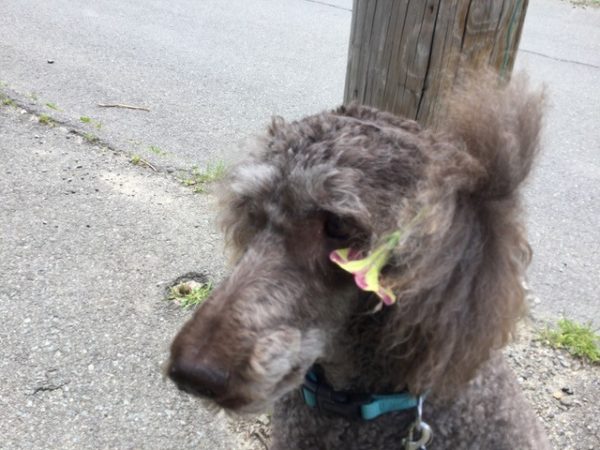 Another day he came home with a petunia on his ear.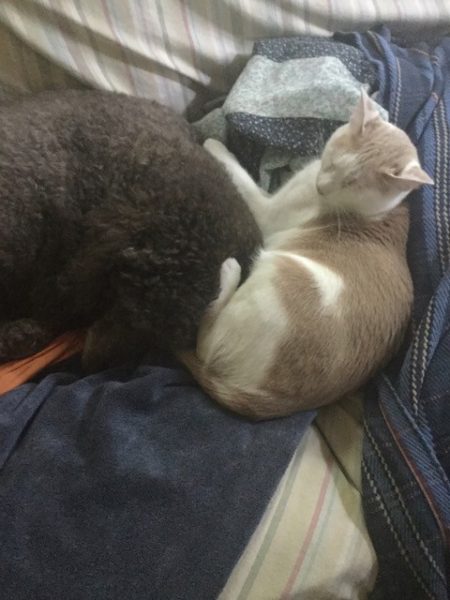 Huckle Berry Finn from Minnesota*  adores the old pup and finds everything about him enchanting.  At the same time Finn works tirelessly to surpass all of us in the hierarchy, one that is vivid and compelling in his mind but the rest of us are oblivious to.  Especially the dog, who manages to remain in place without even trying. 

*Extra names from a 7 yr old neighbor.  "He just looks like a Huckle."
==========================
I hope that helps end the week on a good note and start the weekend off right.
Respite open thread