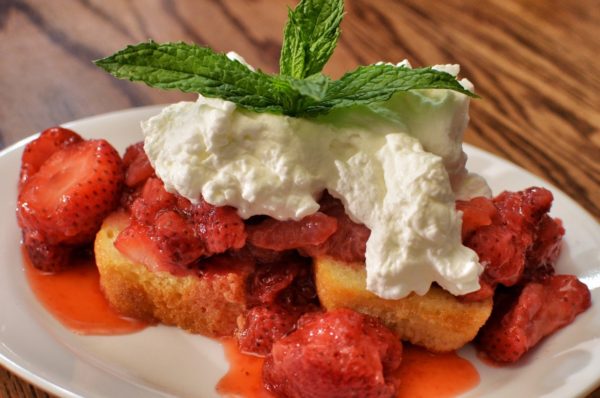 Nobody says the sliced strawberries can't be served over pound cake. Photo by JeffreyW
I finally finished the first of four cookbooks, so I thought I'd start the recipe threads again. Since I have the menus already formatted, it's easy enough to copy and paste them into a thread once a week.  I've had a few requests to start posting again, if only so everyone has a place to share recipes. Seems like a good idea these days.
On the board tonight: Santa Fe Chicken and Black Bean Salad
MENU
Santa Fe Chicken Breasts (recipe below)
Tortilla chips
Black Bean Salad  (recipe here)
Sliced Strawberries
Santa Fe Chicken Breast
4 boneless chicken breasts
¼ cup red wine vinegar
¼ cup chopped cilantro
1 tsp crushed garlic
1 cup Picante or salsa (Fresh Salsa recipe here)
4 oz sliced Monterey jack cheese
Reusable plastic container
Add chicken, vinegar and cilantro to reusable container and marinate 1 hour or overnight.
Remove chicken from marinade and slice each breast in a butterfly cut (slicing in half horizontally, but leaving attached at one edge, so it folds open like butterfly wings).
Fold open and grill or broil until cooked through (as little as 5 minutes each side, depending on heat and thickness).
Don't let dry out.  Use a meat thermometer – remove at 165°
On one half of each breast, add 1 oz cheese and 2 tbsp or more of Picante/salsa, fold other half over and heat until cheese is melted.
Serve immediately.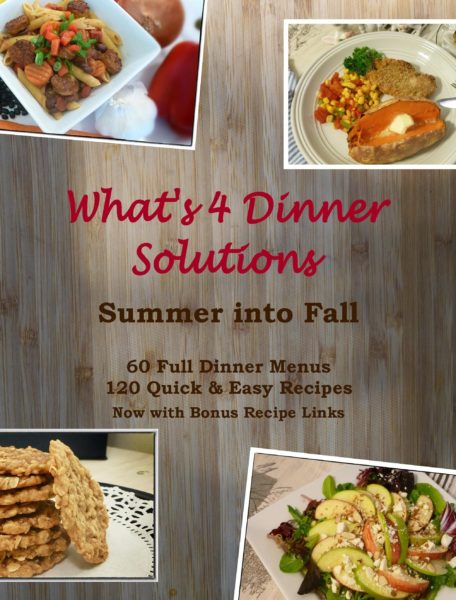 That's it for this week. What's cooking in your kitchen? Go ahead and share your favorite recipes and tips.  Otherwise, open thread.