The jury in the trial of (former) Dallas police officer Amber Guyger took just a few hours to find her guilty of murdering her unarmed upstairs neighbor, Botham Jean.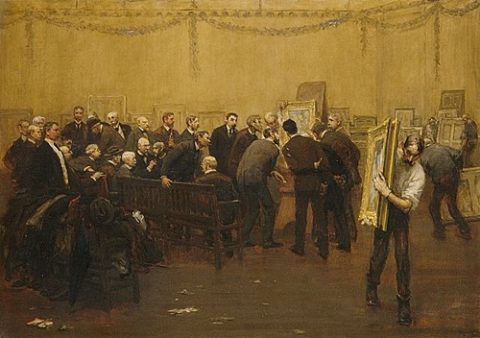 *
The smell of fuckery was high in this one after the judge allowed the jury to consider the castle doctrine for a shooting in the victim's home, but the jury seems to have been completely unbefuddled by that move. ETA: as commentor Momentary points out below, there's some speculation that the instruction was given with an eye to appeal-proofing the verdict.  IANAL, and have nothing useful to add to that thought.)
From the first story I found on the result:
Cheers erupted in the courthouse as the verdict was announced, and someone yelled "Thank you, Jesus!" In the hallway outside the courtroom where Guyger was tried, a crowd celebrated in raised voices. When the prosecutors walked into the hall, they broke into cheers.

Guyger faces between 5 and 99 years in prison. Court will resume at 1 p.m. Tuesday.
Not often a cop faces the full weight of his or her actions.  Congratulations to the 12 women and men of that jury for seeing this one through.
Image:  F. Luis Mora, The National Academy Jury of 1907.
*It's possible I may not have caught the concept of "jury" perfectly here.