First things first, thanks to everyone who contributed by clicking the paypal link the past two weeks, the server is paid up to June 1st, so we got that going for us.
Second, the pet calendar will be here shortly. I swear.
Third, I went out to an early dinner tonight. To spare you all the energy of having to make age related early-bird special jokes, I was there BEFORE the early birds. I had a late breakfast and skipped lunch and was hungry and wanted to get out of the house. And off I went.
Dinner was fine, but what I want to talk about was the salad. It was fucking horrible. One of my biggest peeves about dining in the US, and I am sure it is worse here in the Ohio Valley, is the sad state of salads at restaurants. Most establishments just do not give a shit, and even though they are on the menu, you get this sad fucking melange of lettuce (worst case scenario browned iceberg) and uninspiring vegetables and then they give you a tiny container of some shit they invariably call a vinaigrette (unless, of course, they hand you fucking Ranch).
It's awful. It's upsetting. I really like a good salad, and I am not very good at making them myself, so I would really like to be able to get one now and again. BFF Tammy and my father are both EXCEPTIONALLY skilled at making good salads, so they occasionally spoil me.
But many if not most restaurants simply fail to execute or simply do not even try. My lemon "vinaigrette" this evening was tart, flat, one dimensional, and wholly uninspiring. It just made me angry. This was not my experience in Europe. I still remember the insalata italiana from a small greek/mediterranean place in downtown Fulda, and that has been over thirty years since I had it. God, it was so good.
That is all. Also, check out this ANGEL: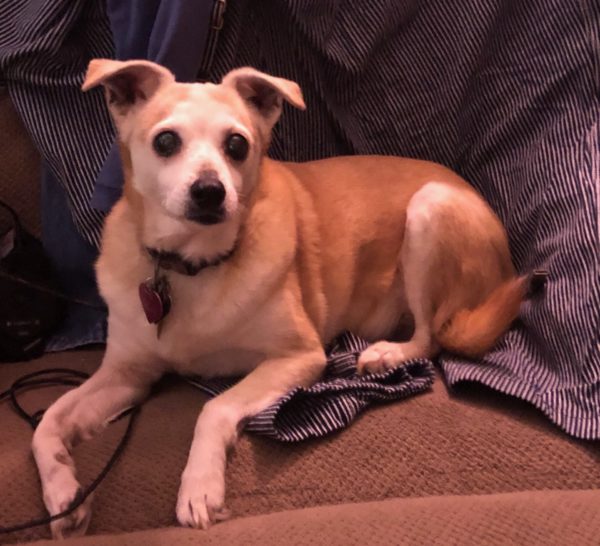 I feel better now.