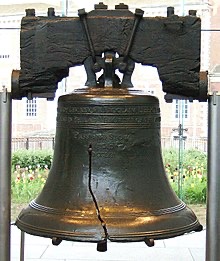 I know everyone is stressed right now. As I've written here before, on the front page and in comments, that's the whole point of the President's attempt to dominate the news cycle, social media, and digital media 24/7/365. It is to create a bizarro, reverse panopticon where everyone has to pay attention to the President, his surrogates, and his supporters all the time. His supporters do because they can't get enough of the rage, fear, grievance, and victimization he's feeding them constantly to keep them engaged, angry, and involved. Everyone else because a failure to pay attention could lead to being caught unaware as bad things are happening. The result is everyone is overwhelmed. All the time. And the intended effect is to make people want to give up, give in, and stop fighting, if not go along to just get along.
And the stress from the President's never ending influence operation is being magnified by the Democratic primary. A primary that despite having started a year ago has seen exactly two states vote, or, technically, one state caucusing and one state voting, and only 65 delegates out of a total of 3,979 having been awarded as a result. Nevada's now hybrid early voting ranked choice primary and primary election day caucus will award or allocate another 36 and then South Carolina's primary will award or allocate another 54. By the end of February a grand total of 155 of those 3,979 delegates will be awarded. The 65 delegates already awarded are from states that are wildly unrepresentative of the Democratic Party and its multi-ethnic, multi-religious, multi-generational, and ideologically complex constituency made up of everyone from those from the center-right through the center and the center-left all the way out to the left of center. An ideological, ethnic, religious, generational, and even geographic diversity driven by the fact that the Republican Party and the conservative movement that sustains it has fully remade itself into a revanchist white Christian herrenvolk party. The quest for Nevada's 36 delegates is the first contest in a state that looks more like the Democratic Party and its constituents. The question at this point is how its now hybrid and never before used because it is a response to the mess of the Iowa Caucuses system will actually work. Will we get a nice clean set of results or another election night mess that lasts for several days. South Carolina, where 54 delegates will be awarded/allocated, is the first actual contest of this primary that both reflects the reality of the Democratic Party and its constituents and will be run as an actual election, not a caucus and not a quickly kludged together hybrid early voting rank choiced primary and caucus.
As of right now no one knows anything. The polling is all very interesting. A lot of it is telling us a lot more about the pollsters and the pundits than it is telling us about the candidates, their campaigns, and the actual potential primary results. Even here we don't know a whole lot about outcomes, but we do know some things about the actual 2020 presidential campaign. The first is that national polls are nice, but they aren't telling us anything useful because, and bear with me here as I repeat this for the umpteenth time, WE DON'T RUN NATIONAL POPULAR ELECTIONS FOR PRESIDENT!!!!! The presidential election is going to be contested in the Electoral College and that means between 5 and about 20, at the most, states are actually in play depending on who the Democratic nominee will be and whether we have any third party spoilers. For those of you who are now despondent that your votes are pointless because you live in one of the states that are not potentially at play in the Electoral College, THEY ARE NOT!!! Running up the score in the popular vote and ensuring that turnout is overwhelming everywhere will have a gigantic effect on keeping the House and flipping the Senate. So don't despair.
The second thing we know is that this election isn't really about policy. It is about the President, whether he deserves a second term, and whether his surrogates and enablers in the House and Senate deserve to continue to be reelected. If the President is reelected, not one of the policies being proposed by the Democratic candidates will ever happen. If the Democratic nominee is elected to replace the President, but the Republicans retain their Senate majority and Senator McConnell remains majority leader, the new Democratic President will NEVER be able to enact those policies. I'm not even sure she or he would be able to properly staff their administration with the senior appointees that require Senate confirmation. You can kiss filling judicial vacancies, regardless of whether they're Federal district, appellate, or the Supreme Court, good bye. It isn't that I think one candidate's policy proposals on any given issue are better than another's. It is that none of those differences matters, from the small disagreements to the large ones, if the Republicans maintain their Senate majority.
The presidential election is a referendum on the President. The various Senate elections in the different states are all referendums on the Republican majority Senate's and specific Republican senators abasement and fealty to the President. The House election, in the various House districts in every state, are about maintaining at least one institutional check on the President. That's it. I know that doesn't sound inspiring. I know that isn't what supporters of specific candidates want to hear. But it is the cold reality of where we are. The only policies that happen if the President gets reelected are unconstitutional, anti-Constitutional, and frankly anti-American. The only policies that happen if a Democrat gets elected and Senator McConnell maintains his majority is none. Nada. Zippo. Nil. Bupkes. This election is not about whether any of the remaining Democratic candidates' policies would be better than the others. It isn't whether the Green New Deal can be sold to voters in states where the Electoral College is in play, Senate seats need to be flipped, and House seats need to be maintained. This election is about one thing and one thing only: the preservation of what is left of the democratic-republic, as imperfect, battered, and bruised as it is, that is our inheritance as Americans. A preservation necessary so that the long hard work of fixing what is left to be preserved can be undertaken to prevent the potential slide into kleptocratic authoritarianism from ever happening again. That's it. If that isn't inspiring enough for you, then nothing I'm going to write will make any difference.
This leads to third thing we know about this election, which is whoever gets selected as the Democratic nominee needs to have coattails. And that's where the first point flows into the second. Some of the candidates have greater potential down ballot effects than others. Both positive and negative. So whether you live in a state in play in the Electoral College for the presidential election or not, we all have the same job:
Make sure you are registered to vote.
Make sure everyone you know who is eligible to vote is registered to vote.
Make sure everyone you know makes sure that everyone they know who is eligible to vote is registered to vote.
Vote.
Make sure everyone you know who is registered to vote votes.
Make sure everyone you know makes sure that everyone they know who is registered to vote votes.
Stay alert, stay aware.
That's pretty much it. Doing this, – ensuring massive, overwhelming turnout –  is how we can ensure that the Electoral College doesn't get weaponized for the third time in 20 years and that the various senators representing the mild moues of disappointment and the tightly clutched pearls of hysteria that need a nice, quiet retirement receive their so justly earned desserts. It is how we ensure that the current Democratic House majority, which is one of only two real institutional checks left on the President and his anti-constitutional administration is preserved. And it is how we ensure that Democratic state governorships and Democratic state legislatures, which are the only other real institutional check right now on the President and his anti-constitutional administration are preserved and, wherever possible, expanded by flipping governorships and state legislative seats.
And, at least here at Balloon Juice, how about we try not to kill the various messengers who are either trying to explain how process works or what potential concerns might be for various candidates might be or even why you should support any of the candidates might be. We can all, me included, do a better job of not making all of us more stressed, more overwhelmed, and more freaked out.
Or we can defeat and destroy ourselves. The choice is yours. And for now, you still have a choice. That may not be the case after November 3rd.
Open thread.