I had asked in the comments a few days ago if anyone had a site where you could check your voter registration without entering your email. I wanted to post on FB and I knew I had some folks who would be reluctant to give their email, knowing they'd be inundated with donation and other requests.
Turns out the League of Women Voters have just such a site.
Love the personalized election guide from @vote411 and @lwv! #lwv #VOTE #2020election #ThursdayThoughts https://t.co/7j1sIJnnCE

— Holly Bodner (@bodner_h) February 13, 2020
From Vote411.org  you can register to vote, check your voter registration and see what's on your ballot, with signing up for unwanted emails.
Share far and wide!
Here's a big puppy trying and succeeding to fit into the smallest place possible (my spot, btw).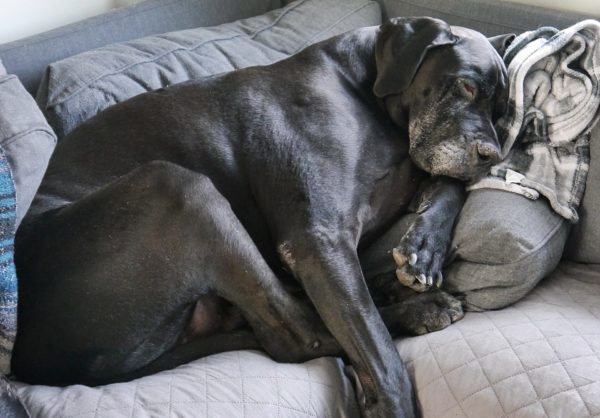 Open thread