Figured we could use something besides politics. Luckily, Scout turned three today, perfect timing for a little respite. I also have a WereBear post for a quiet time this week, too.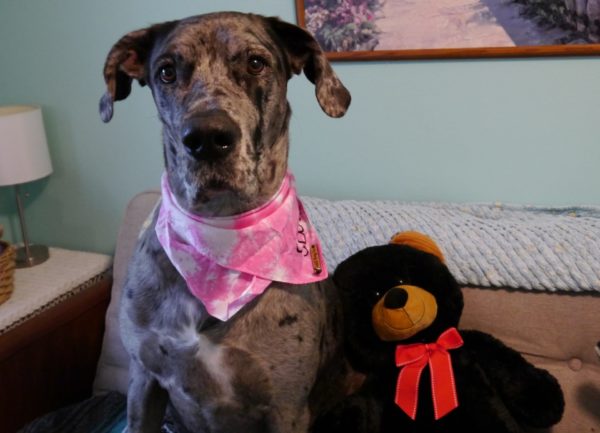 I would have totally forgotten, but I keep in touch with her brothers and sisters, so someone reminded me.  Boy, has that bear shrunk over the years (and the scarf, too).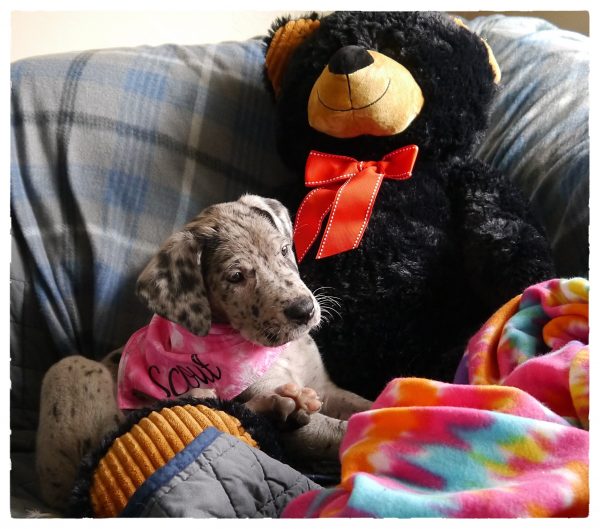 She is absolutely the best, sweetest, and good-natured Dane. She makes me smile every day and keeps Bixby on his toes with games of tug and lots of snuggles.
November is a rough month there, Harley, Jake and Bailey all left us. But of course, that means Zander and Gabe arrived soon after.  But Bailey was the hardest. Bixby was inconsolable.  The entire time I was in Paris, I was checking rescue groups and putting in applications during the night, since the time difference made sleep pretty much impossible.
When I got home, none of the rescues worked out and Bixby was getting more and more despondent.  I was desperate. I began looking for puppies. The chances of finding a litter seemed a long shot. And from a breeder that was responsible and caring.
Then I saw this:
And that was it. Heart fully engaged. I checked out her breeder, had a long talk with her and realized she was head and shoulders above any breeder I'd ever checked out. The next 8 weeks of videos proved I made the right choice. These dogs are spoiled, socialized, lived in her sons' laps, and were as close to potty trained as an 8-week old puppy can be by the time Scout-a-licious arrived.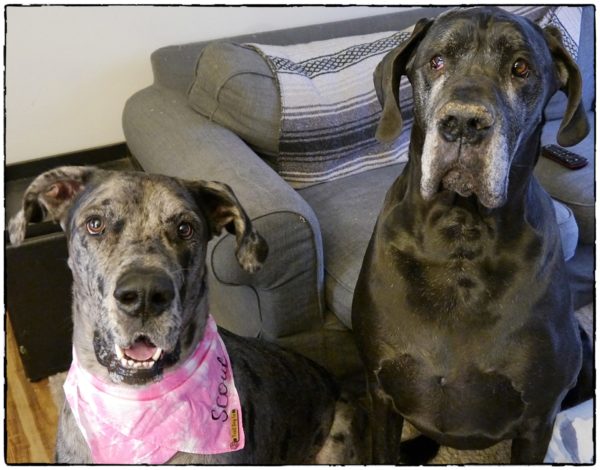 There are more photos of both pups here.
Respite open thread