On the Road is a weekday feature spotlighting reader photo submissions.
From the exotic to the familiar, whether you're traveling or in your own backyard, we would love to see the world through your eyes.
JanieM
Albatrossity said of Dagaetch's 10/28 set: "I'm glad I got to go first; this would be a very hard act to follow!" I have to say that ten times over; I don't belong in the same company as photographers like Dagaetch, Albatrossity, and others who post here. But I do have fun taking pictures, so I'm going to keep going for it anyhow.
This set tracks the seasons. I thought of doing one on winter only, and in fact on the ice storm of Christmas Eve Eve 2013 only, but in the end I decided it would be more fun to track the whole year.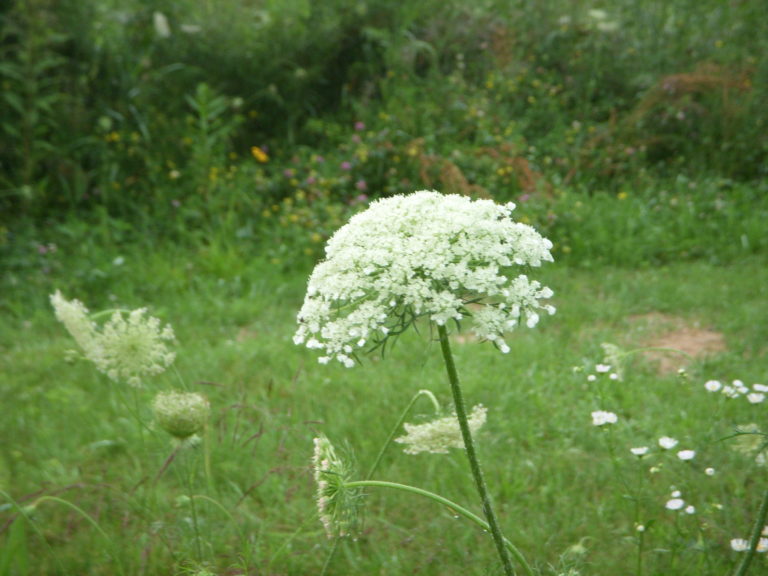 Summer – Queen Anne's lace – Maine
The fields near my house are now mowed, but for many years they were left alone to be raggedy and beautiful with wildflowers. Buttercups in the early summer, then black-eyed Susans, daisies, thistle, Queen Anne's lace, milkweed, wild asters, clover, and lots of others I don't know the names of. Queen Anne's lace always reminds me of my grandma, who lived in rural Ohio. She taught me the names of a few wildflowers and showed me how, if you put Queen Anne's lace in some water with food coloring in it, the flower will turn from white to that color.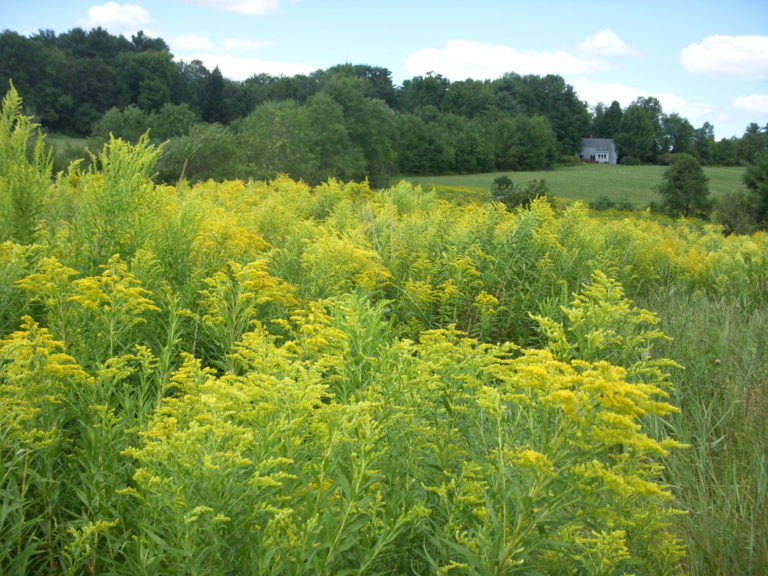 Summer – Goldenrod – Maine
Before the field was bush-hogged and mowed, it was a riot of goldenrod in late July and August. As shown.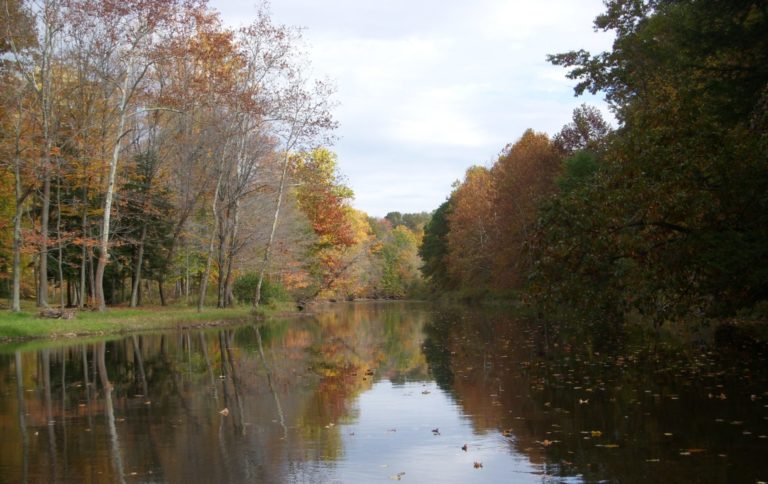 Autumn – Ashtabula River, Ohio
This was taken from "the ford," an old structure on which you can drive across the river if the water level isn't too high. We used to love to go "down the gulf" (through which the river runs) when I was a kid. I never wanted to leave the woods and go back to town. I sort of accomplished that in the end by living in rural Maine.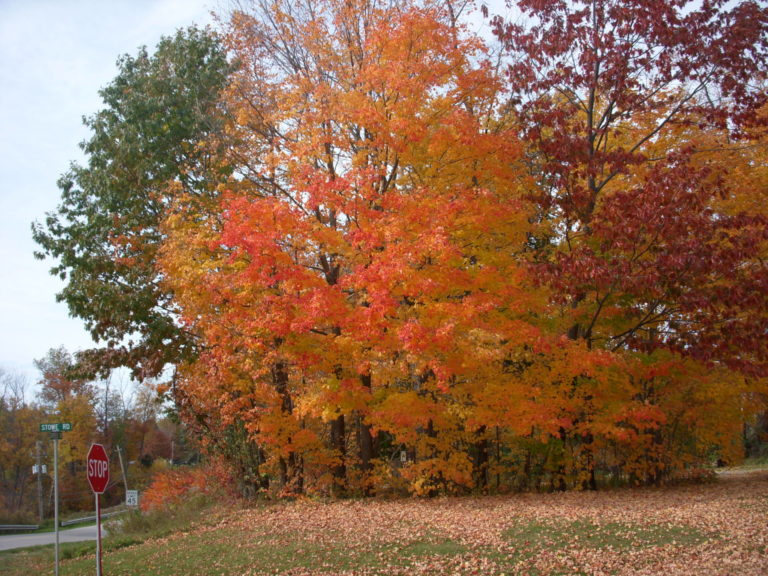 Autumn – Saybrook, Ohio
Just another maple tree.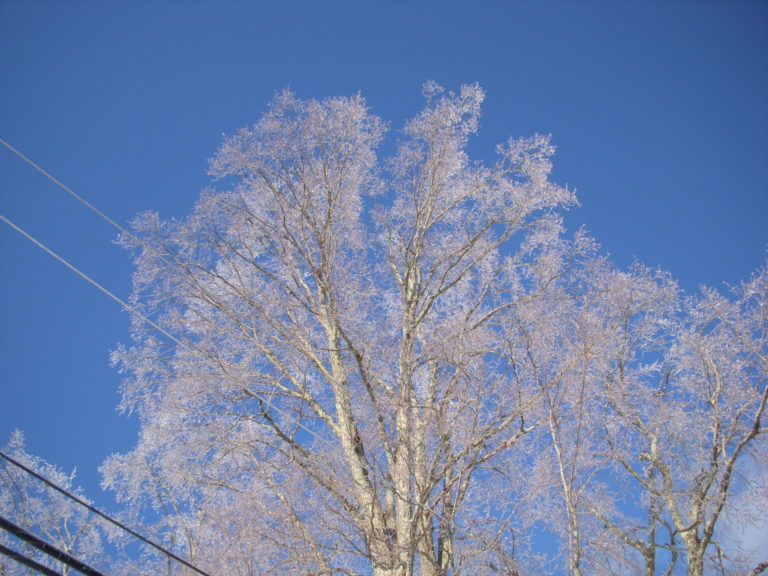 Winter – Ice storm, Maine
The actual storm was on the 12/23/13.  The sun came out the next day, Christmas Eve. The whole world sparkled.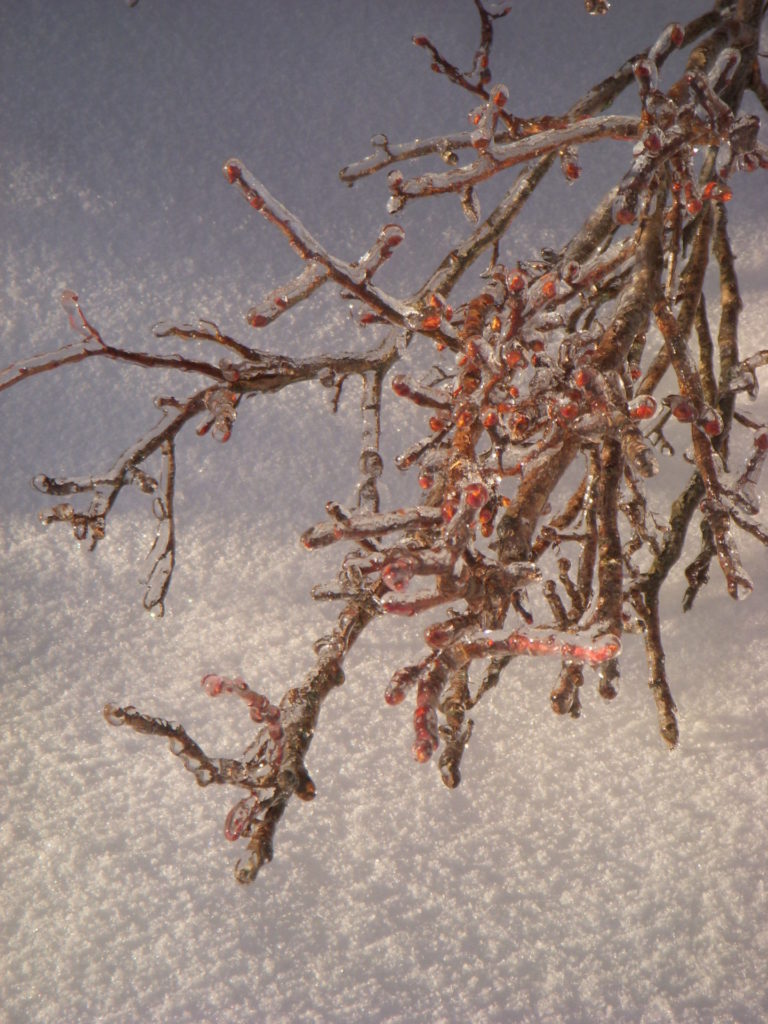 Winter – Ice storm, Maine
From the grand to the particular. This a highbush blueberry branch, iced in.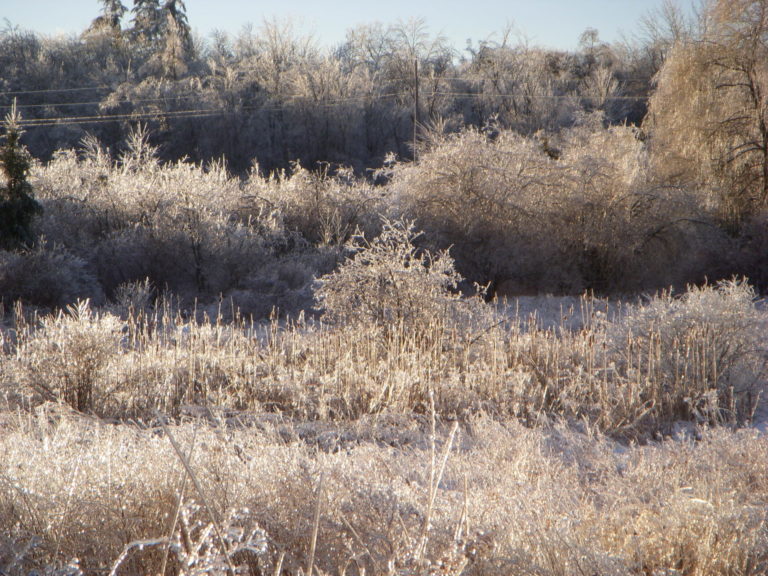 Winter – Ice storm, Maine
The field near my house.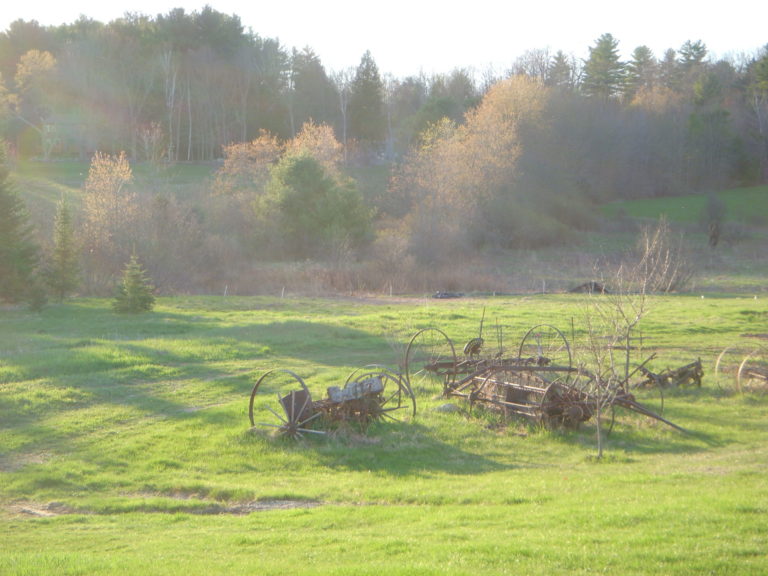 Spring – Old farm equipment – evening light – Maine
When I was a kid, autumn was my favorite season. Now it's spring. As beautiful as autumn is, there's a sadness to it, and a bit of apprehension at the thought of what's to follow: four months of short days, extreme cold, and difficult footing, which matters ever more as I get older. Not that I would ever consider leaving Maine, hard winters or not. But spring is the reward for getting through it.
Spring in Maine isn't a big showy thing, it's quieter than in a lot of places, and simpler: spring peepers awake at the end of March, ice off the lake in late March or early April, grass greening up in mid-April, trees leafing out in mid-May, then lilacs. The colors of the foliage are almost as varied as in the fall, but over less of a range, and more subtle.
"I sit beside the fire and think / of how the world will be, / when winter comes without a spring / that I shall ever see."  (Bilbo in Lord of the Rings)
Every spring I'm grateful for having seen another one.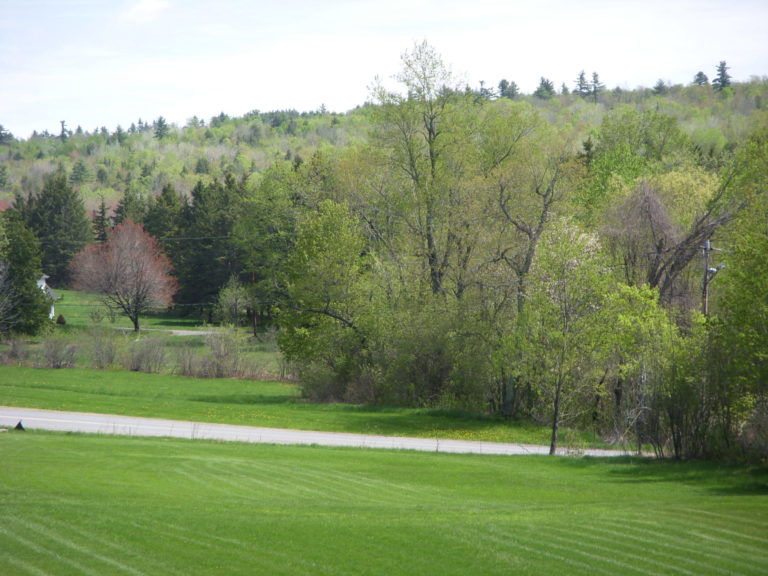 Spring - Maine
Mid-morning of a day in my favorite week of the year. I prefer a day before the first lawn-mowing, but the day after is close enough.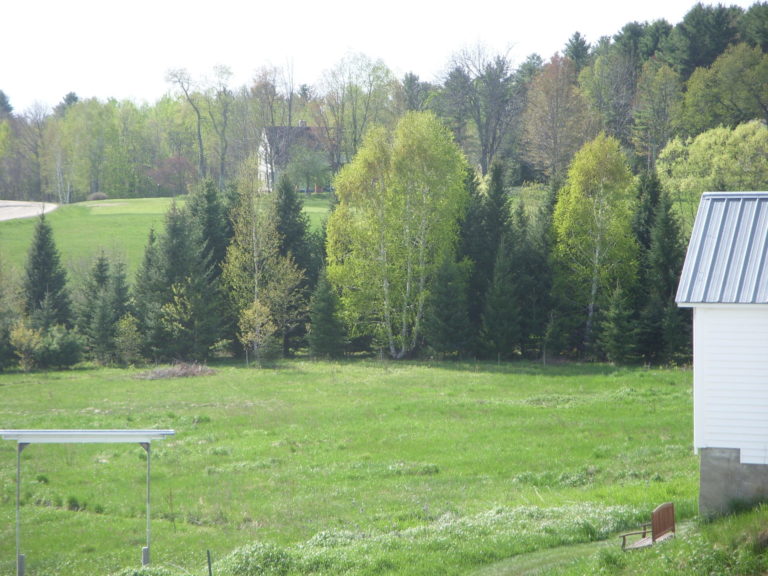 Spring – Maine
The back forty, metaphorically speaking.