All good things must come to an end.  Captain C, thanks for taking us along on your trip!  ~WaterGirl
Captain C
We come to the end of the journey. The day after the baseball game was my last full day in Japan; I went to the Ota Museum and wandered around Shinjuku and Shibuya for a bit, before spending the evening hanging out with C. The next day, I went to the lovely Shinjuku Gyo-en National Garden in Shinjuku, before departing by train to Narita and leaving Japan at 6:20pm on Friday, arriving back at JFK at 6:15pm that same Friday. All in all, one of the best trips of my life and one I hope to repeat (with different specifics; I'd like to see Hiroshima, Kobe, Nara and/or Hokkaido if possible).
On The Road – Captain C goes to Japan: Second Tokyo 2Post + Comments (22)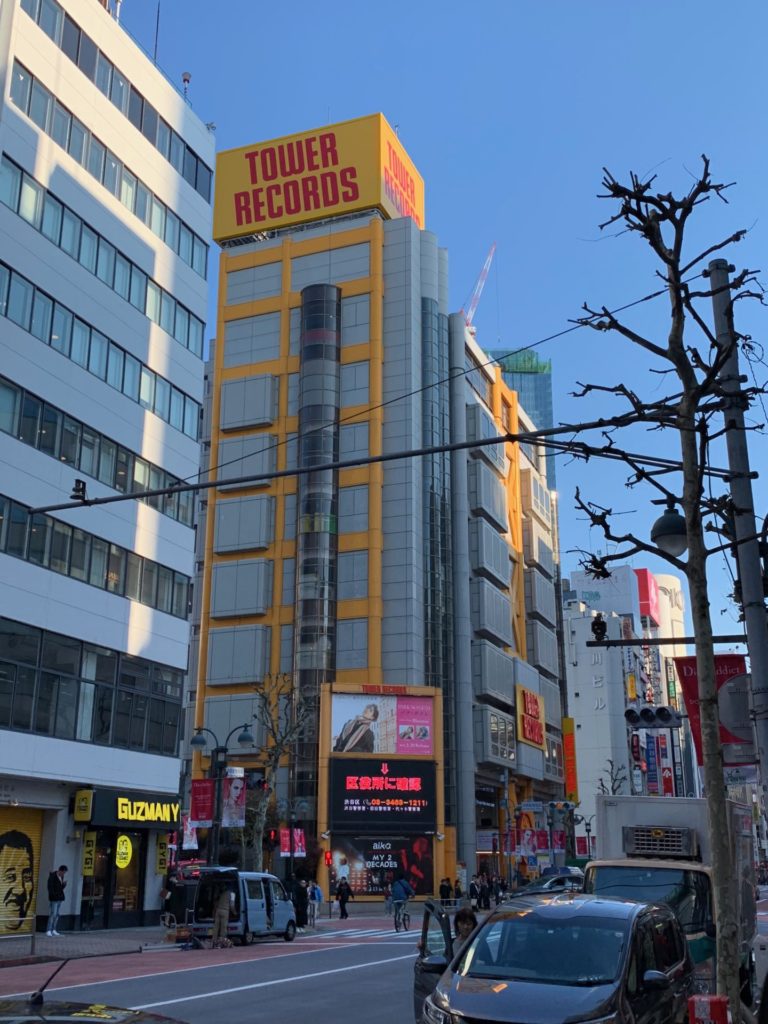 Shibuya, Tokyo
April 3, 2019
While Tower Records is a late, lamented chain here in the US (and in most of the world), in Japan it survives, as their Japanese unit was sold off a few years before their bankruptcy. This particular one is eight stories high, and as I discovered when C and I visited it earlier in the trip, has an entire floor dedicated to K-Pop, and another to J-Pop. We went to the floor which had various Jazz, Blues, World, and Electronic music and spent some time there. As with Los Apson, I showed great restraint and only purchased 3 CDs (albeit 2 of which were 3-album sets): A 3-disc set by the Sun Ra Arkestra, a 3-disc set by Bill Laswell (including some Material), and a collaboration by Bugge Wesseltoft and Prins Thomas.