Iceland has had a series of earthquakes over the past few weeks, so geophysicists knew an eruption was likely. And this week it happened.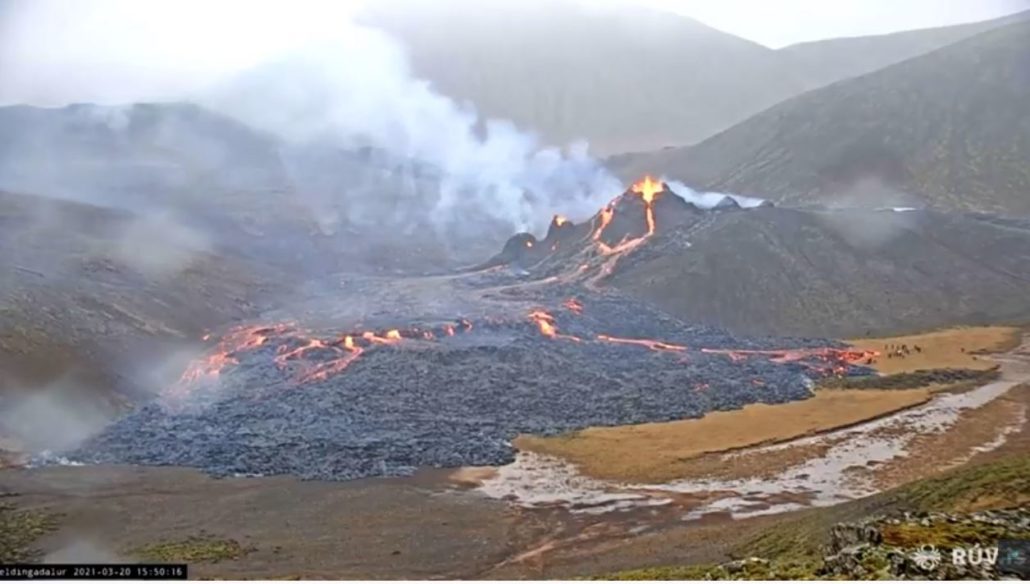 You can see a group of people at the lava tongue at center right. They are archaeologists trying to get what they can from a pre-Christian site before the lava covers it.
You can also watch the eruption in real time and wind it back up to five hours.