It's no secret that cats of all sorts love boxes.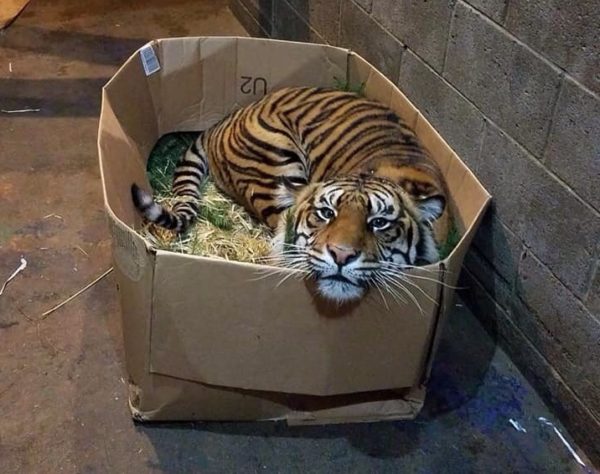 Why, I cannot say, since I don't have a very good handle on what it's like to be a cat. But we do know that they love sitting in boxes so much, they'll happily sit in a square you tape on the floor.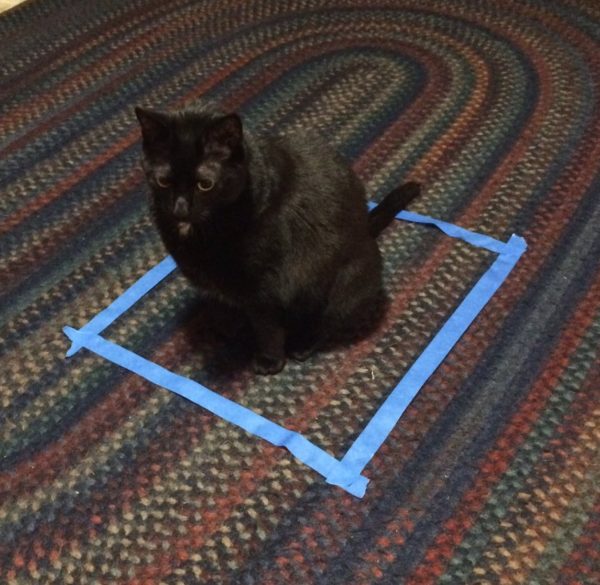 A new paper demonstrates that they will also plop themselves down inside a Kanizsa illusion 'square' you tape on the floor.
So pleased to announce that my paper, "If I Fits I Sits: A Citizen Science Investigation into Illusory Contour Susceptibility in Domestic Cats (Felis silvestris catus) has just been published in AABS! #IfIFitsISits #CatSquare #CitizenScience #CommunityScience pic.twitter.com/AXbDttnOGC

— Gabriella Smith M.A. (@Explanimals) May 4, 2021
Recent trials have found cats to be much more cooperative research subjects if they're studied at home, and that's what this researcher, Gabriella Smith, did.
With paper, scissors, and some tape, the owners were instructed to create several different shapes for the cats. This included the typical square, but it also included the Kanizsa square illusion, a pattern of Pacman-like shapes that fool the human brain into seeing a fully outlined square. For their control, they created a similar Kanizsa shape, but one where the illusion isn't possible.

Once the shapes were put down on the floor, in various arrangements, the cats would enter the room. If they chose a shape to sit or stand inside for at least three seconds, the trial would be considered a success and their choice would be marked down. To monitor the trials remotely, the owners were asked to record the cats via a camera and smartphone. And to avoid influencing the cats in any way, they were told not to interact with them and to wear dark sunglasses so no eye contact could be made.

Ultimately, 30 owners completed the experiment in full, which involved six days of trials. Of these, nine cats were cooperative, meaning that they actually made a choice at least once during the trials. And out of the 16 times a choice was made, cats sat on the square eight times, the square-like illusion seven times, and the control illusion once.
The actual finding here is that cats are susceptible to Kanizsa illusions, but gosh if they didn't test it in the most adorable way. I think I'll have to test this out on Samwise…
Open thread!