…all cowered in fear of the Gazpacho Police:
Rep. Marjorie Taylor Greene, R-Ga., has accused House Speaker Nancy Pelosi of using her "gazpacho police" to spy on members of Congress.

"Now we have Nancy Pelosi's gazpacho police spying on members of Congress, spying on the legislative work we do, spying on our staff and spying on American citizens," Greene said on One America News Network's "Real America" program Tuesday, apparently confusing the chilled tomato soup with the Gestapo, the Nazi secret police.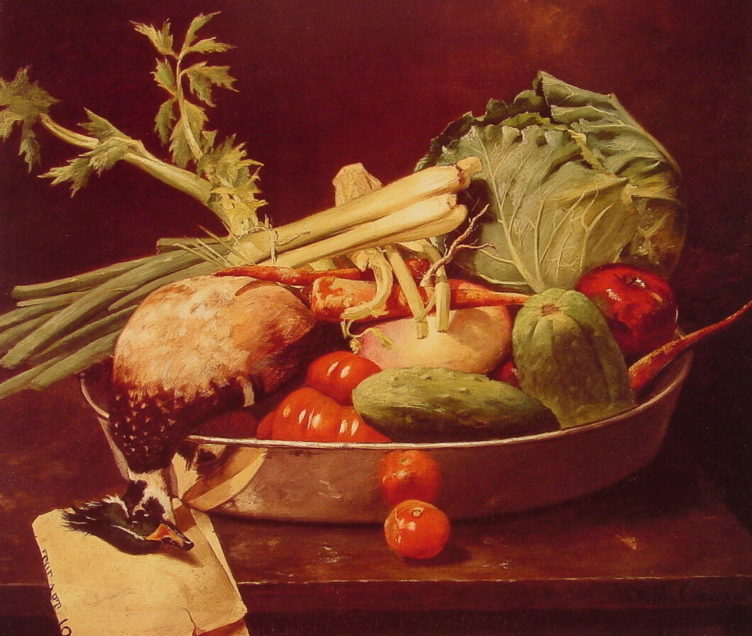 Hilarity ensued: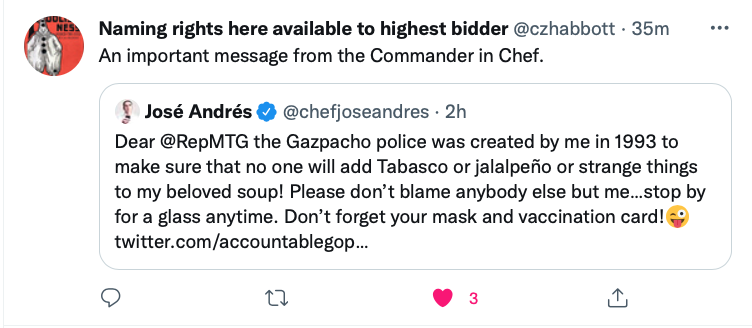 Last but not least, Popehat has had way too much fun with this:

Voltaire's prayer has never been more efficiently granted:
"I have never made but one prayer to God, a very short one: 'O Lord make my enemies ridiculous.'"
Open thread, y'all.
Image: William Merritt Chase, Still life with vegetables, 19th c.