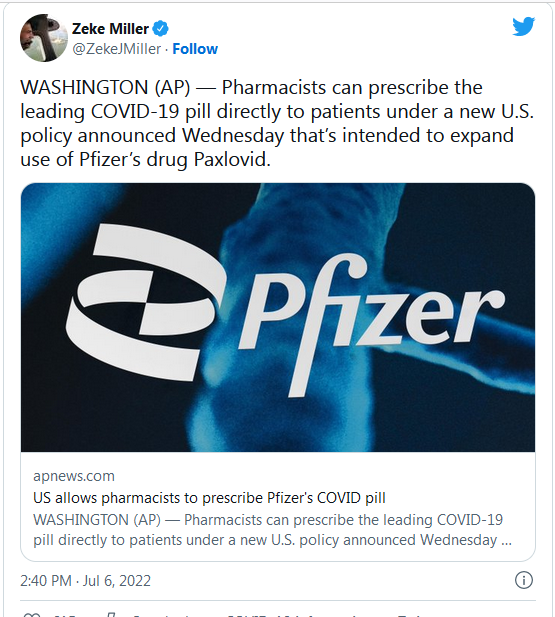 … Administration officials have been working for months to increase access to Paxlovid, opening thousands of sites where patients who test positive can fill a prescription for Paxlovid. The FDA change will make thousands more pharmacies eligible to quickly prescribe and dispense the pill, which must be used early to be effective.

"Since Paxlovid must be taken within five days after symptoms begin, authorizing state-licensed pharmacists to prescribe Paxlovid could expand access to timely treatment," FDA drug center director Patrizia Cavazzoni, said in a statment.

Still, use could be limited by paperwork requirements. Patients are expected to bring their recent health records— including blood tests — and a list of their current medications so pharmacists can check for health conditions and medications that can negatively interact with Paxlovid. As an alternative, pharmacists can consult with the patient's doctor.

Paxlovid is intended for people with COVID-19 who are more likely to become seriously ill. That includes older people and those with other health issues like heart disease, obesity, cancer or diabetes that make them more vulnerable. It isn't recommended for patients with severe kidney or liver problems. A course of treatment is three pills twice a day for five days…
This is good news, but: There's a long list of medications, including OTC drugs and what some summaries delicately refer to as 'herbals', that can affect how Paxlovid works. If you're on a regular prescription regimen, your pharmacy probably already has a list of your drugs, and at least for some chains an automated red-flag interaction notification. I'd certainly take Paxlovid if / when the 'rona catches up with me — but I'll be sure to read all the instructions, first!

The most transmissible coronavirus subvariant yet, BA.5, is threatening a new wave of infections in the U.S., even among those who recovered from the virus fairly recently. The risk from Covid is increasing in much of the country, according to the CDC. https://t.co/LRSQENUVXD

— The New York Times (@nytimes) July 7, 2022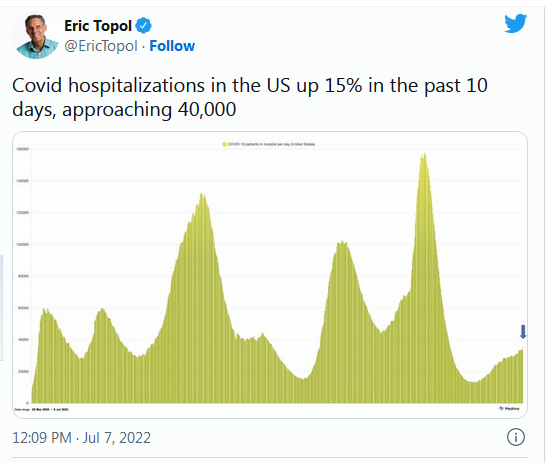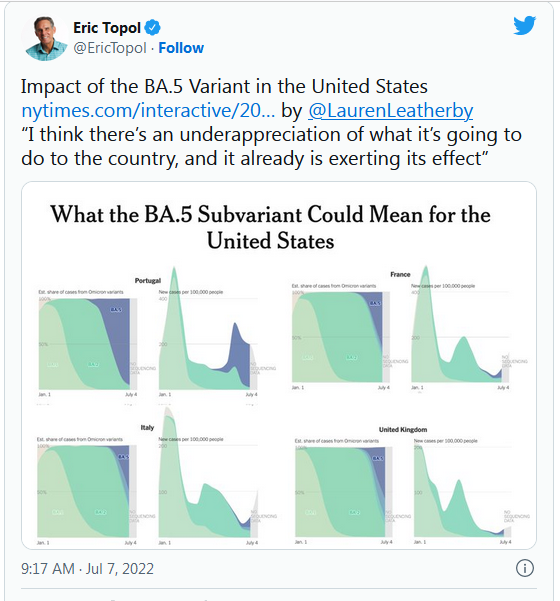 (link)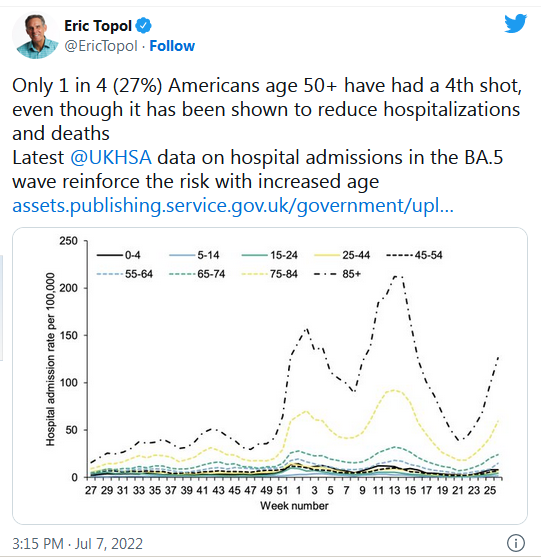 (link)
======
Broadening impact of BA.5 around the world pic.twitter.com/kkpT6Zgodr

— Eric Topol (@EricTopol) July 6, 2022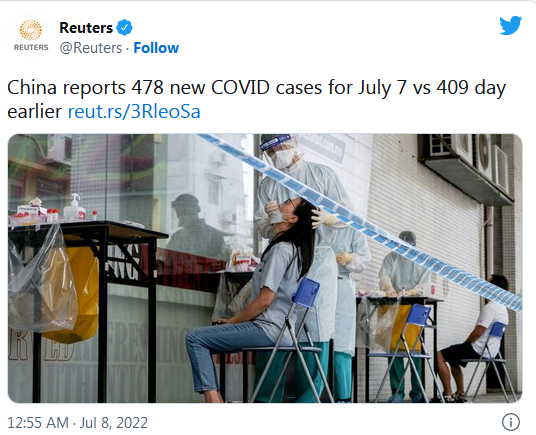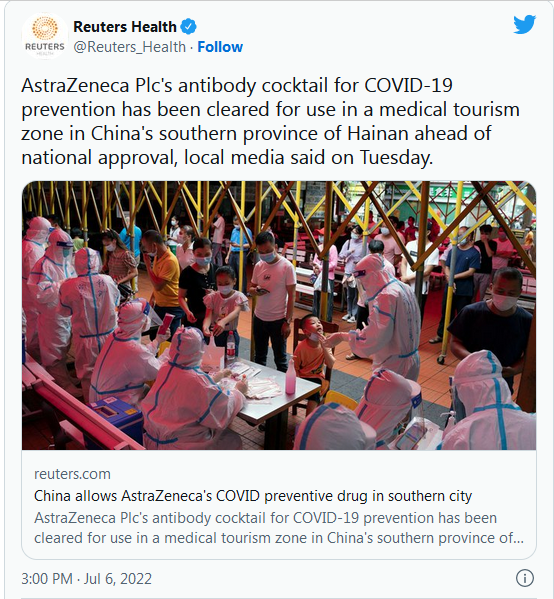 (link)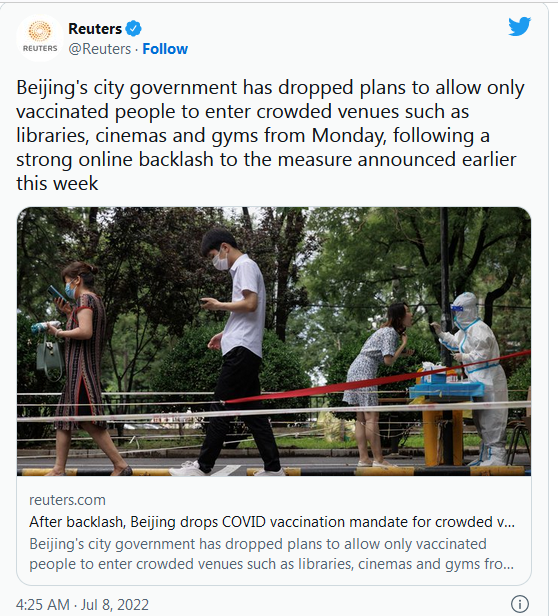 (link)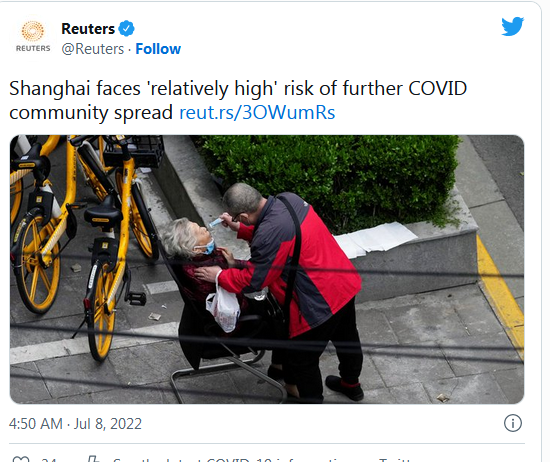 (link)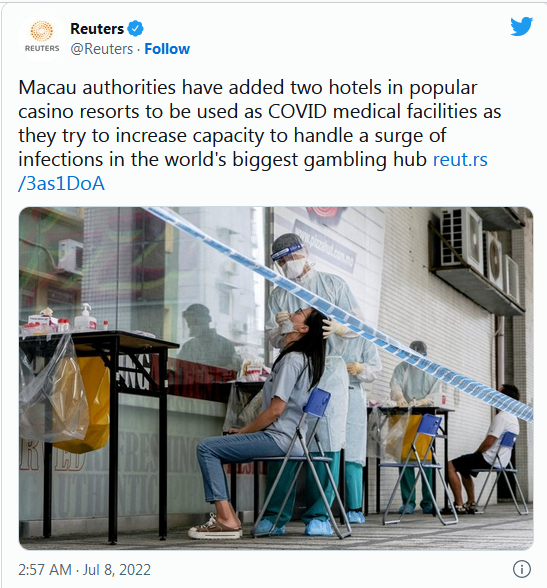 (link)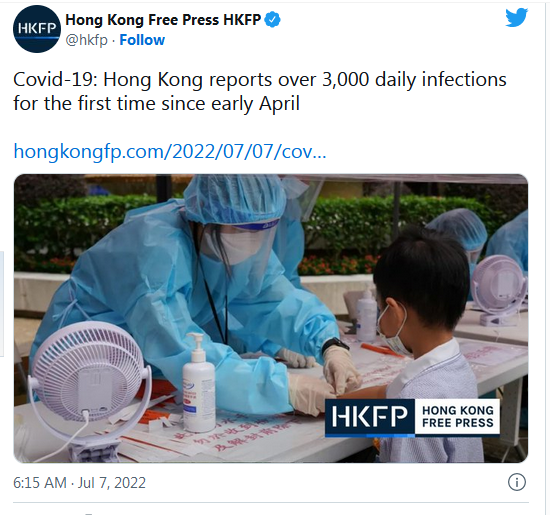 (link)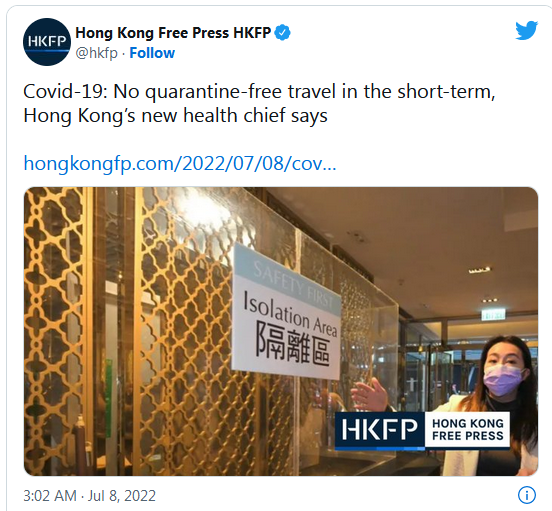 (link)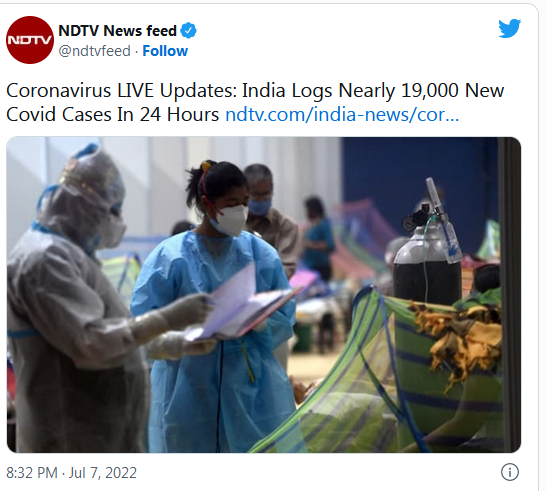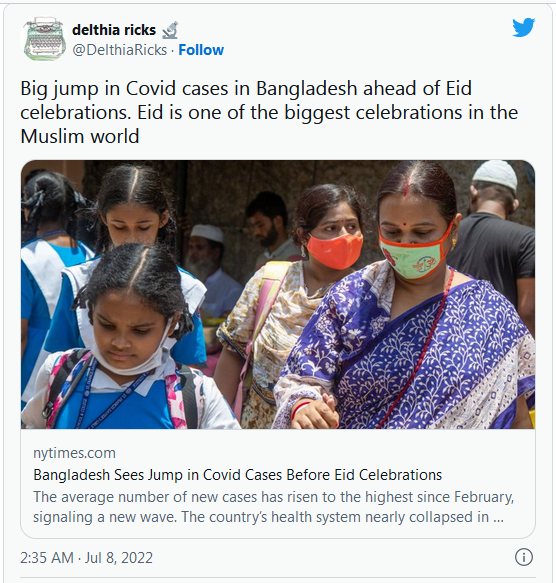 … The seven-day average of new cases has risen to the highest since February, signaling a new wave of infections in the South Asian nation. Bangladesh's health system nearly collapsed during a Covid-19 wave last August.

The seven-day average rose to about 2,000 on Wednesday, more than double the number of cases two weeks ago, according to data from the health ministry. Before the current wave, which began in mid June, Bangladesh had not recorded a death from the virus since May and often went weeks without one.

The number of cases is rising because people are not wearing masks and some people have hesitated to get third dose of a vaccine, said Mohammad Mushtuq Husain, an epidemiologist and adviser at the Institute of Epidemiology, Disease Control and Research in Dhaka.

The Eid holidays, which begin on Saturday and last until July 13, could prove to be a superspreader event, experts say, as millions of people are expected to travel home and gather at mosques, markets and family celebrations.

"People are traveling to villages through overcrowded public transport," said Be-Nazir Ahmed, an epidemiologist and a former director of Disease Control at the Directorate General of Health Services. "If the new wave spreads to remote areas, the elderly population will face a dangerous situation."…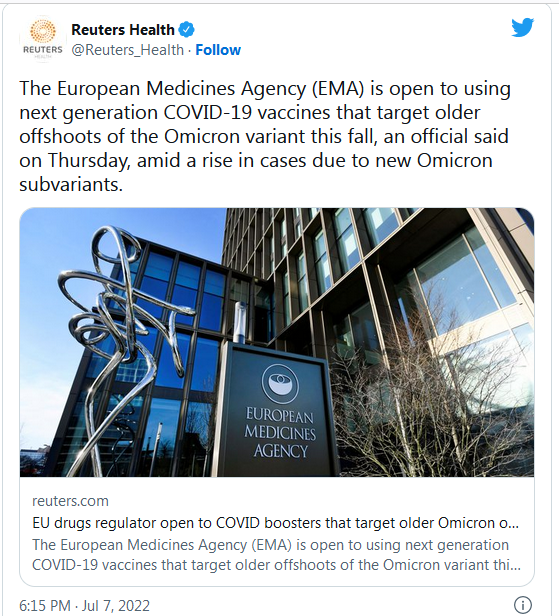 (link)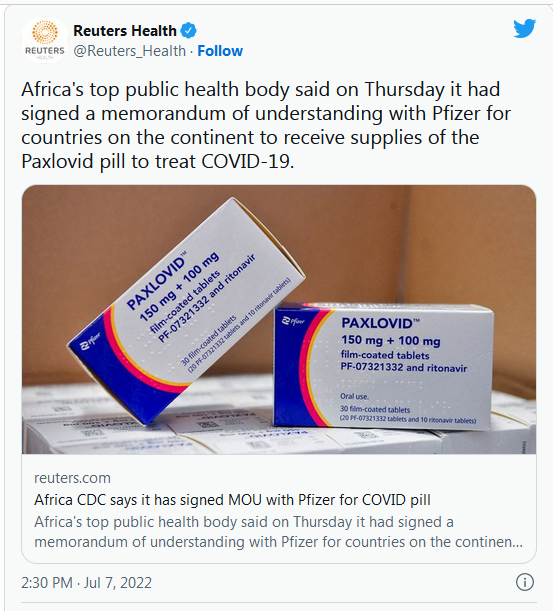 ======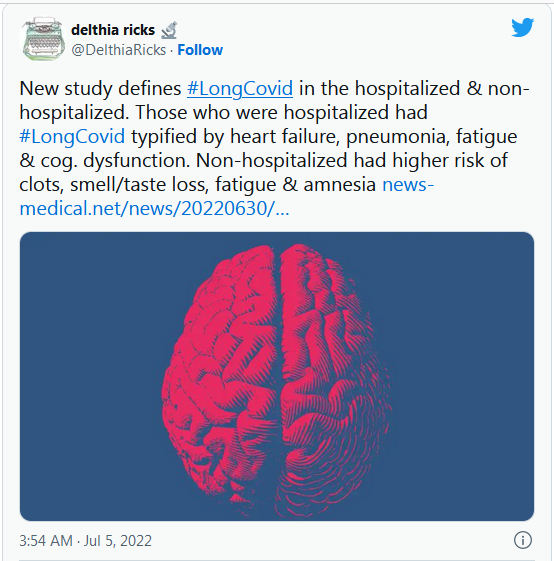 (link)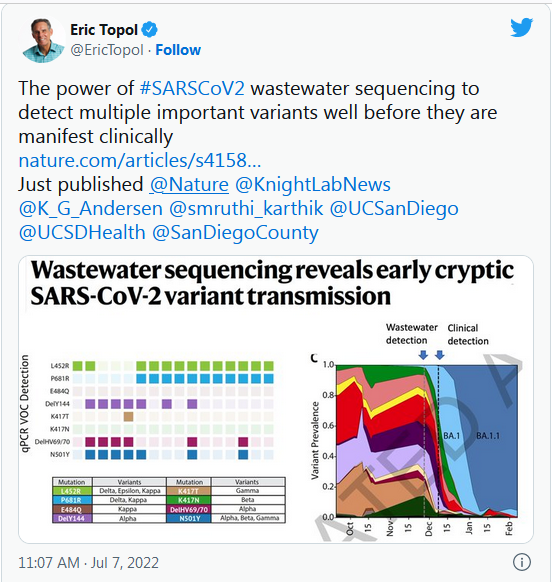 (link)
Not *the* solution, but a piece of the solution jigsaw…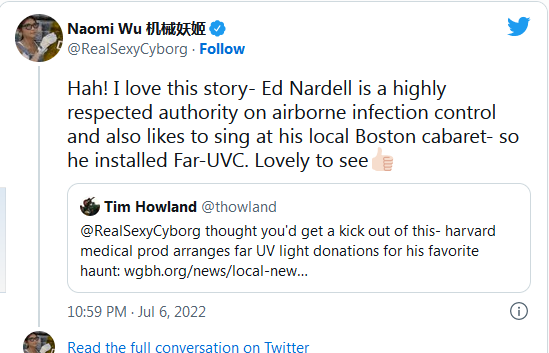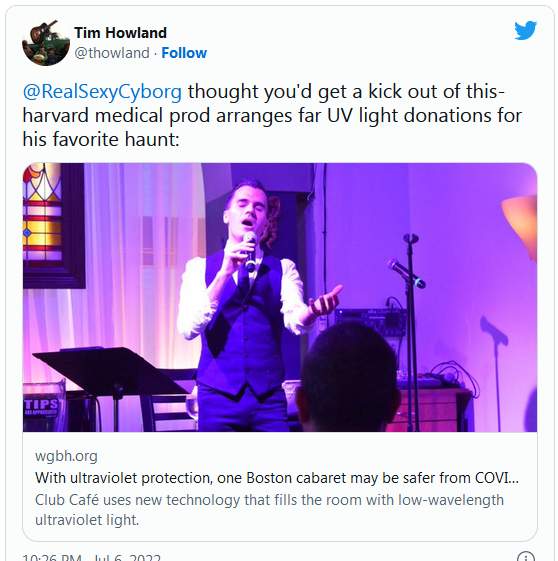 (link)
Ed's fantastic article on addressing indoor air quality can be found here:https://t.co/YOK0CE6zyp

— Naomi Wu 机械妖姬 (@RealSexyCyborg) July 7, 2022
======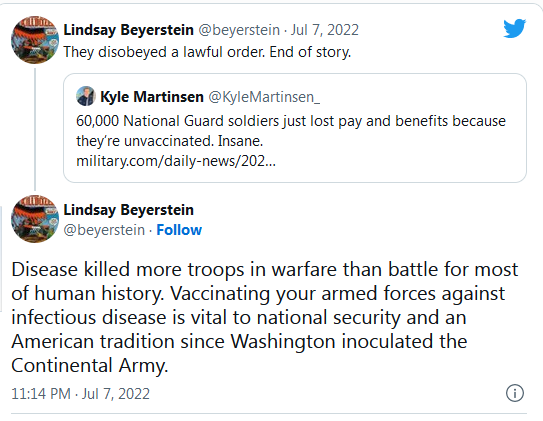 Since I've seen the Tybee article mentioned in the comments — here's part of a long, informative thread by an actual expert:
This article is making the rounds.

Sounds scary, right? Constant reinfections and no immunity! Plague doctor! Forever plague!!!

Too bad it is almost entirely poorly sourced, grossly misinterpreted, hyperbolic bullshit. pic.twitter.com/NgxfcXWtvP

— Dr. Angela Rasmussen (@angie_rasmussen) July 6, 2022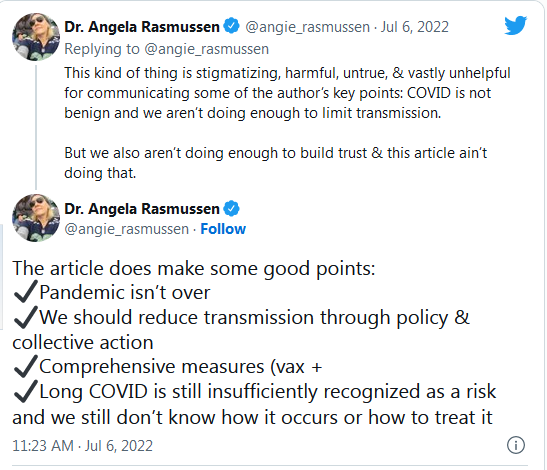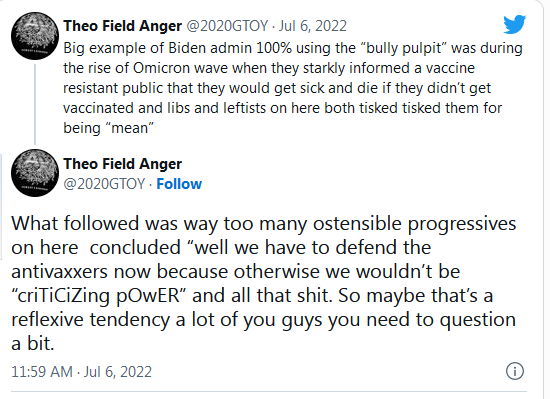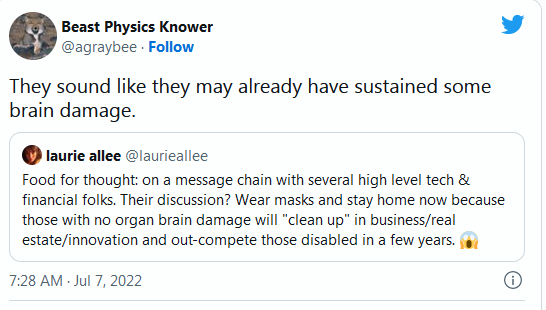 Reader Interactions