Here's one way to replace a Republican Senator with a Democrat in November

I for one would love to see Ron Johnson gone!
After yet another bullshit decision this week to make voting more difficult – this time in Wisconsin – maybe we can show a little love to Ben Wikler and the Wisconsin DEMS.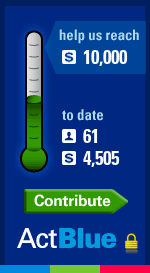 Wisconsin DEMS
Open thread.