A quick hit of good people doing good things.
From what I hear, this is just another day of kindness from Dave Grohl:
Some more pics pic.twitter.com/7WS4uiZYmy

— Wu-Tang is for the Children (@WUTangKids) February 28, 2023
In case you missed it, the Los Angeles area has been dealing with some uncommonly intense weather recently; Last week, there was a blizzard warning in LA, which is believed to be only the second one on record ever. While that was going on, Foo Fighters leader Dave Grohl decided to make use of his barbecue skills and help out.

As TMZ reports, Grohl rolled up to LA's Hope Of The Valley Rescue Mission on February 22 with a big meat smoker, and after 16 hours of preparation, he had enough food to feed around 500 people "ribs, pork butt, brisket, cabbage, coleslaw, and beans."
From what I read, he also footed the bill for the entire endeavor.
====================================
From HumboldtBlue, who tags me in a lot of fun stuff on twitter. I love this little story of kindness and in the end, this guy gets a beautifully landscaped fence area…and a bunch of new friends.
This is amazing. @TaMarasKitchen https://t.co/kQhoAeAJSX

— djs65 (@djs654) February 28, 2023
===================
I thought this was sweet: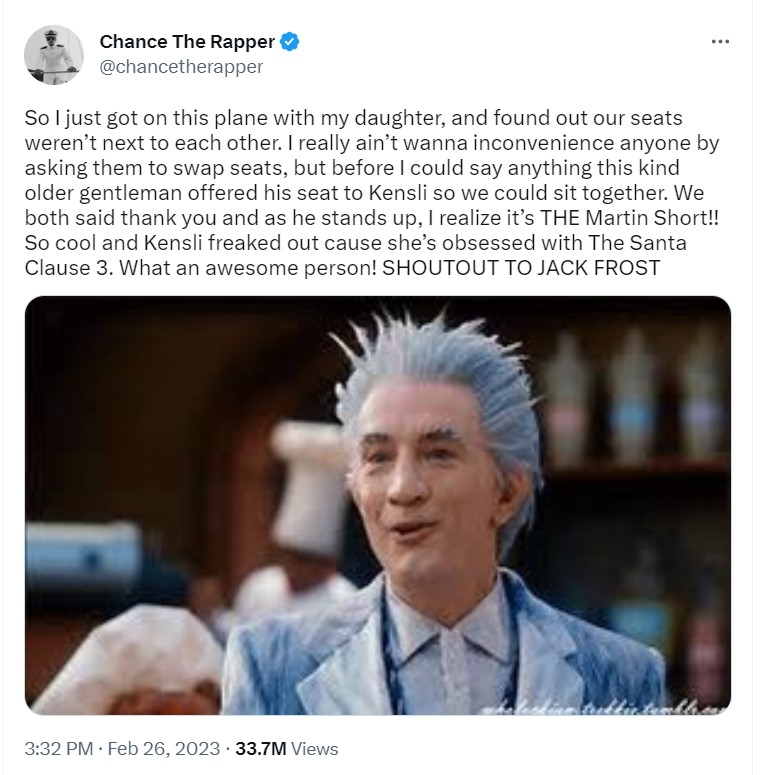 =============================
He doesn't even own a cat 😂

Recently, Andrew Falloon's father underwent an operation and he's been recovering at home ever since. But while doctors' orders to get plenty of bed rest may be a tad confining at times, it's not something Falloon's dad has had to face alone.

Evidently, one bewhiskered local caught wind that Dad could use some company — and went on to offer it in the sweetest possible way.

"My mum went out to run a few errands and left one of the doors slightly open," Falloon told The Dodo. "When she came home, she found Dad and [this cat] curled up on the couch."

ANDREW FALLOON

The random kitty's affectionate gesture certainly was adorable — thought it wasn't quite a one-sided snuggle. Despite being asleep, Falloon's dad ended up holding hands with the uninvited houseguest as they dozed away together. All the while, he had no idea.

"My dad hasn't been the biggest cat person so I think he was as surprised as anyone when Mum woke him up," Falloon said.

Falloon's parents later came to learn that the cat's name is Ziggy. He's a friendly neighborhood feline who's been known to drop by other people's homes on occasion to say hello.

But on this day, his visit was more akin to a house call.  Read the rest of the story here.
=====================
If you need some uplifting television, I've found Somebody Feed Phil and Queer Eye on Netflix to be an excellent tonic for any bad day, and Baking it (sad that Making It was canceled) on Peacock and anything Steve Hartman posts on Youtube can lighten any bad mood.
============================
That's probably enough for tonight.
I've got some serious malaise/ennui going on, so the kindness stories folks send me are welcome, even if I don't get them into a post in a timely fashion. I think my mood is partly due to my dad still being in rehab (he's been in the hospital and now rehab since the day after Christmas from covid pneumonia). Hoping he'll be home by mid-March.
I have a long-planned trip to LA in the next few weeks and even that cannot lift the general gloom/restlessness I've been feeling. Meanwhile, I chug away at work, my fourth book (the newest one is now available here and I will probably do a post on it at some point – I kinda want to share the process, which was interesting since most of it took place during the pandemic) and you know, taking care of the herd at my house.  I'm trying to get enthused over veggie garden plans, but even that feels, meh.
Speaking of the crew, here's Nick trying to entice Trixie into a round of zoomies and since I have my camera, of course, she won't play. Eventually, I will get you some serious video of Nick and Trixie: The Interspecies Love Affair. I just need them to cooperate. He is seriously in love with that dog.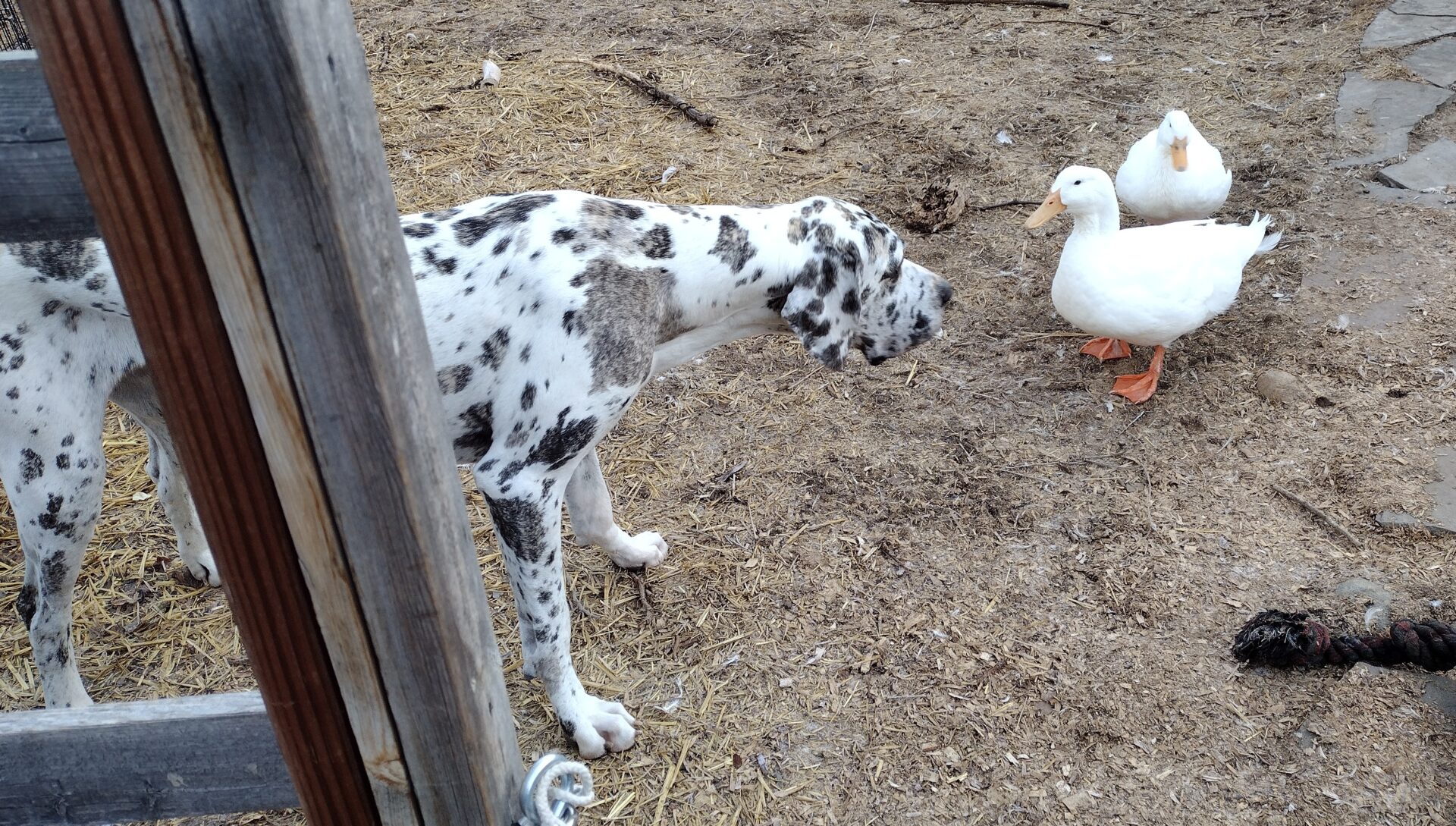 So I have some good news/bad news. I suspect the kindness posts will be even further apart, because I have a large assortment of Climate Solutions articles and videos set aside to share. My general departure from social media has left me a lot of time to explore more important things, like climate solution innovations. Can't wait to share those in at least, a monthly climate solutions post.
Remember to be kind to yourself and share any kindness/good news you've come across in the comments.