It's been a couple of weeks, and Maxwell has really made himself home. His favorite place to be is WHEREVER I AM, and he especially loves being on the desk to the right of my keyboard, where he knows he has a captive arm on a mouse: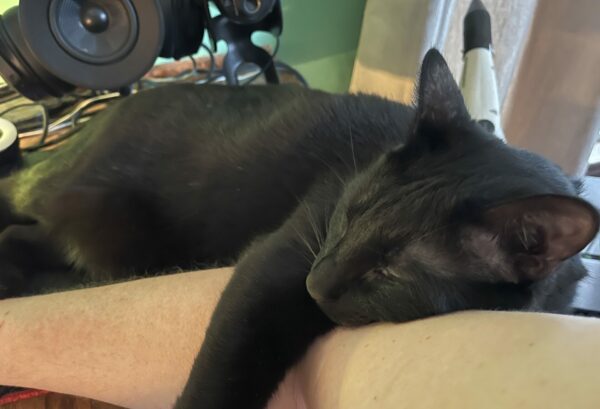 All in all, I think he is adjusting well, and everyone has sort of settled into the new reality that there are now four of us here and there is room and food for everyone, so It's pretty calm and casual these days.
Maxwell is far more social than Steve with strangers, too. Normally it takes a sitter 3-4 days before they see Steve, but when I drove to SC on Wednesday to load up my parent's stuff, Max was out and about with the sitter on day one. Thurston of course is draped all over anyone who walks into the house.
So things are well.