On the Road is a weekday feature spotlighting reader photo submissions.
From the exotic to the familiar, whether you're traveling or in your own backyard, we would love to see the world through your eyes.
Elma
Once upon a time, some friends had a winter home in South Texas, way south, like five miles from the Rio Grande.  I went to visit them a few times when the Wisconsin winters became too much.  Each year the area where their place was has a huge influx of Winter Texans (AKA snowbirds), not just from the northern states but also Canadians.  This allowed for the emergence of a lot of small scale tour companies; essentially one or two guys who hired a bus and driver and took some of these Winter Texans into Mexico for short tours.  In 2009, Kathy and Eugene had booked us on one such trip.  By the next time I went back to Texas, the whole little cottage industry had collapsed.  The Mexican bus company decided that it had become too dangerous to send their buses and drivers north to pick up the tourists.  All the buses came from Mexico; I suppose American buses were too expensive.  We never got to do another trip.
On the 2009 trip, we went to a tiny village called Capaderito, which I now can't even find on Google Maps.  This was the hometown of our bus driver.  A local family provided cultural enrichment and fed us a wonderful meal on their patio.  The next day we went to a place called Real de Catorce which had once been a sliver mining town but was now mostly a tourist venue for Mexicans.  Our last day was in Saltillo, where we toured some historic buildings and got a slice of urban life.  I did not realize how many pictures I took until I was trying to put an OTR post together.  So, you're going to get three posts.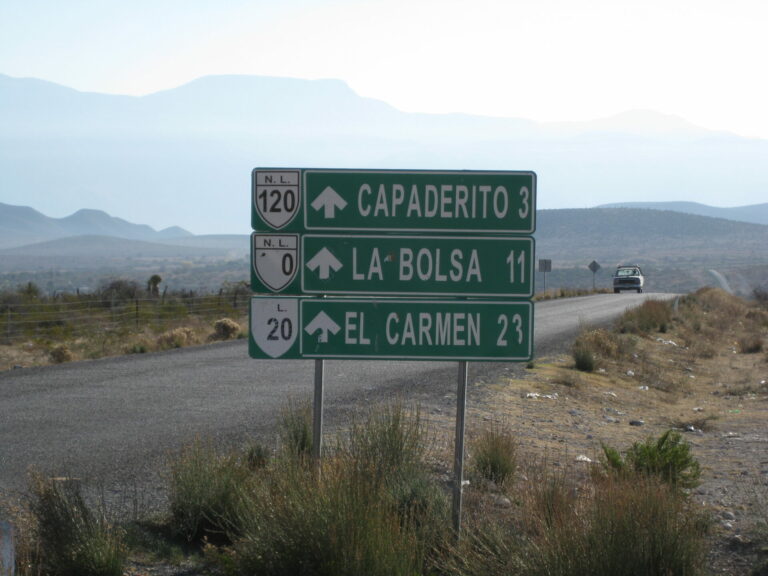 Mexico
After a quick stop for lunch in Monterey, we continued south to our base of operations at Matehuala. Across from our hotel was a Wal-Mart. In the evening, Kathy and I decided to check it out, which involved crossing a major highway. It was a fun exercise in culture shock, but no pics. The next day we headed to Capaderito.
Mexico
All over the village were these cactus hedges.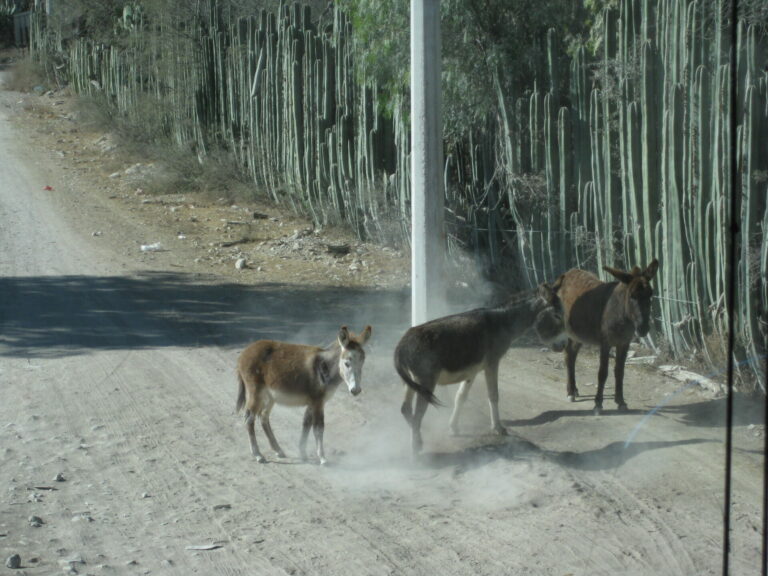 Mexico
The cactus hedges served to keep the free range burros out of the yards.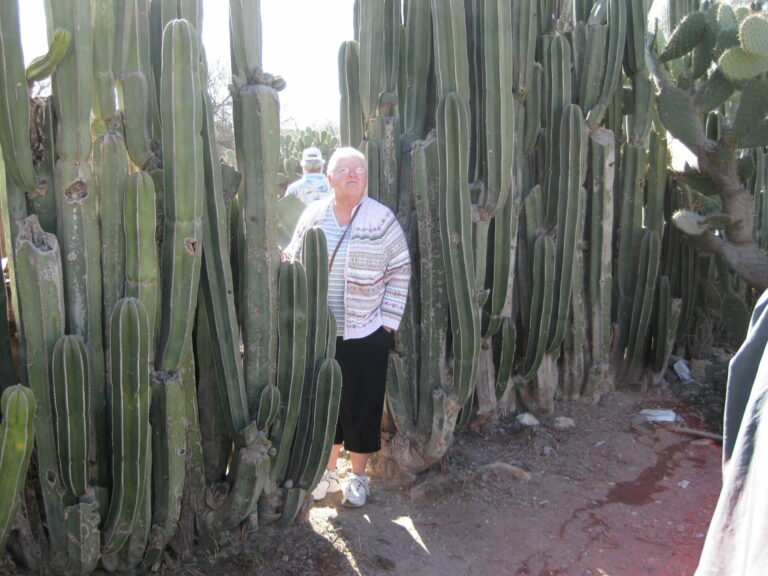 Mexico
Kathy is standing in a gateway, for scale.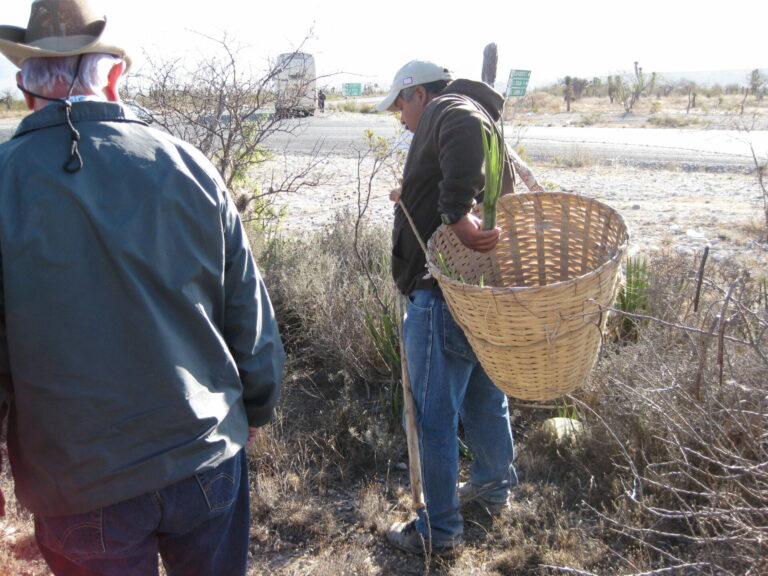 Mexico
We first were taken out into the hills, where our host family showed us how they gathered materials for some of the crafts they make. The aloe fronds get turned into pot scrubbers.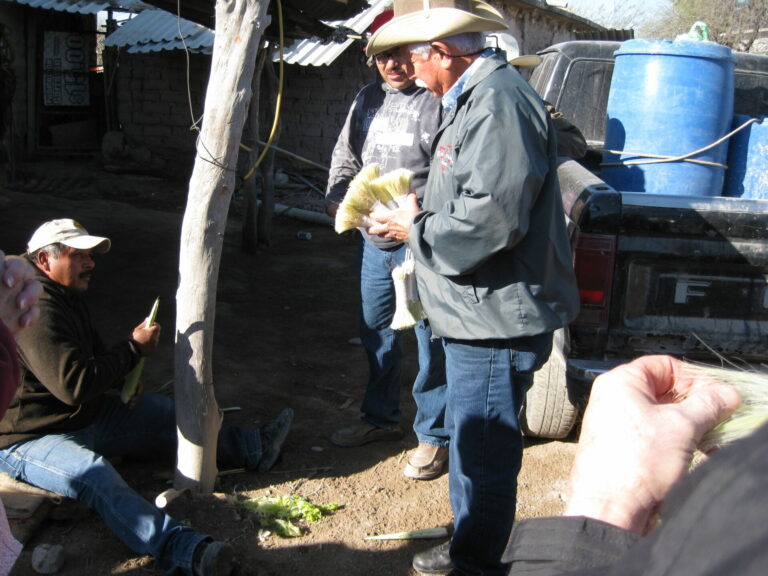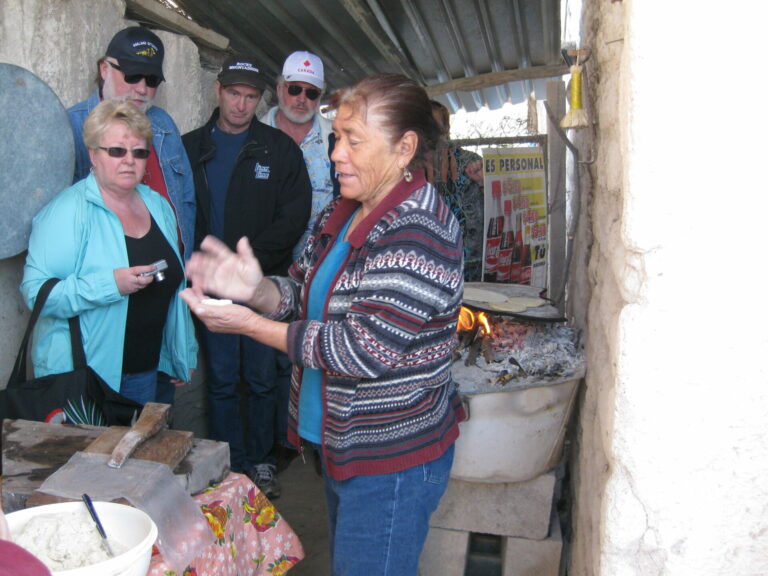 Mexico
Then we got a cooking demonstration.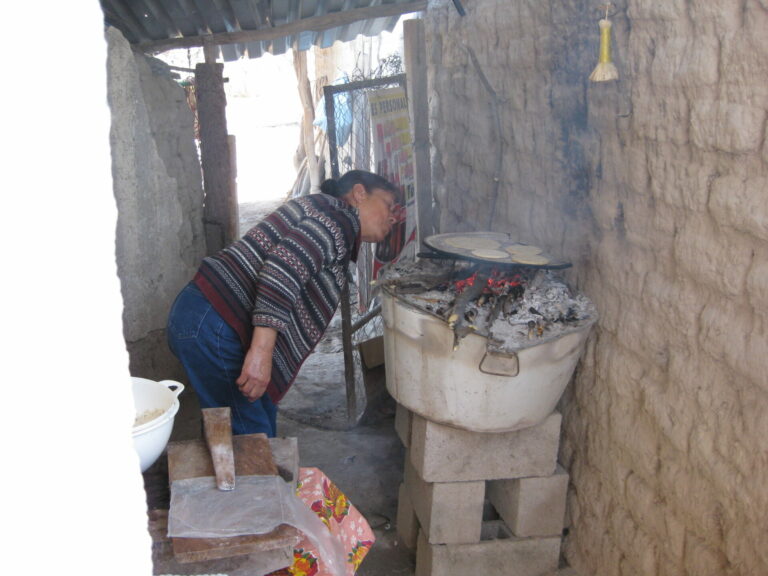 Mexico
Tortillas on a wood fired comla. You can see one of the pot scrubbers hanging on the wall. I bought one which I have never used to scrub a pot. It hangs in my kitchen as a decorative object.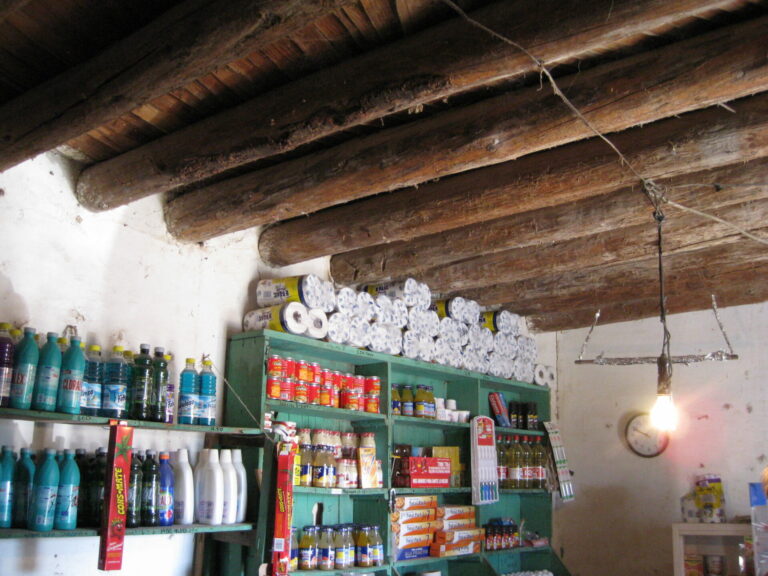 Mexico
The family also ran a little general store to save the residents a long trip into the bigger town.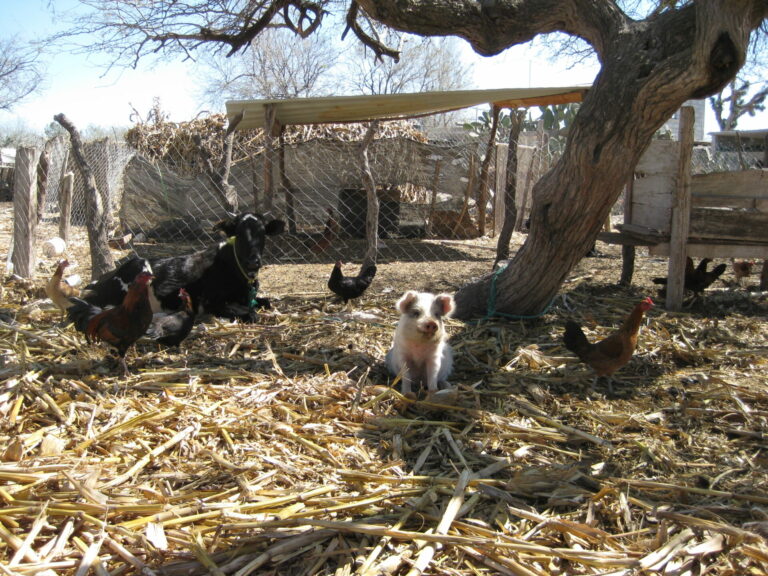 Mexico
After lunch, Kathy and I took a walk around the village. At every house, the folks were sitting out on their porches. Our tour leader later told us that a bus load of tourist coming to town was so unusual that they wanted to keep an eye on us. They were all very polite, but spoke no English and we, no Spanish. During our stroll I saw a painted bunting in glorious Technicolor but was not quick enough to get a pic. This little farm yard scene is my favorite picture from the trip.