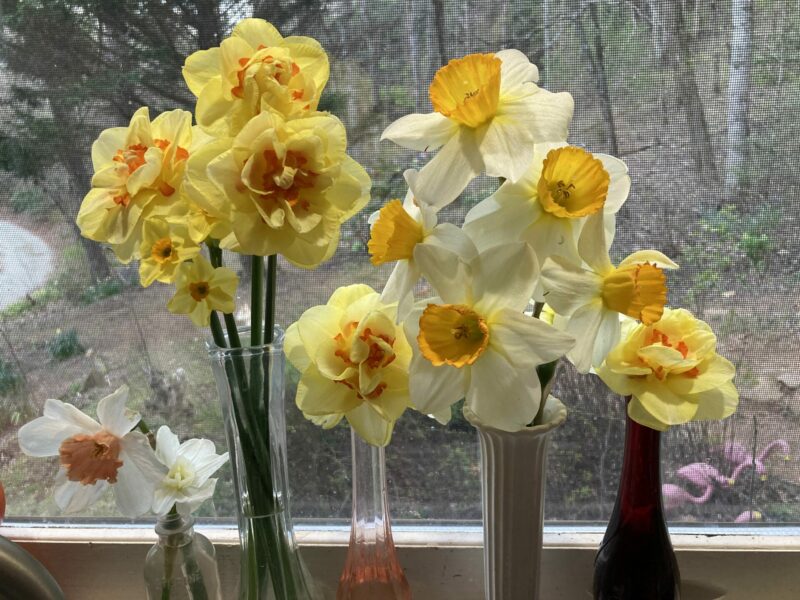 Among my favorite flowers — rich, dependable rewards for very little effort. Thank you, commentor SkyBluePink:
A banner year for Daffodils!

Rescued these from a soon to be built upon lot.

With almost weekly heavy rains, I bring the downed daffodils inside for bouquets.

And when the bouquets are past their prime, the flowers are placed in the pet cemetery.
***********
It's a weird spring, for sure — my yard is in a condition of (transplant) staging confusion that it usually doesn't reach until mid-May. And White Flower Farm decided to deliver my first three mail-order tomatoes, two Chocolate Sprinkles and a Sun Gold, presumably because they're well-grown enough that in two weeks they'd be too big to ship. Cherry tomatoes are tough, but not *that* tough — nights here are still dropping into the high 40s, so for the next week or so, I'll be trying to keep the seedlings alive in the living room, dammit.
What's going on in your garden (planning / prep / premature despair), this week?