On the Road is a weekday feature spotlighting reader photo submissions.
From the exotic to the familiar, whether you're traveling or in your own backyard, we would love to see the world through your eyes.
lashonharangue
Northern Tanzania is known for two amazing areas – the Serengeti and the Ngorongoro Crater. Previous OTR posts have highlighted them. In the southeast of the country is the newly established and less visited Nyerere National Park, part of the Selous Game Reserve. It is the largest national park in Africa. This is a very different type of ecosystem at much lower elevation. It has lots of connected lakes and marshes and the Rufiji River (largest in the country). The camp I stayed in about a year ago at Lake Nzerakera is only accessible for part of the year due to flooding in the rainy season.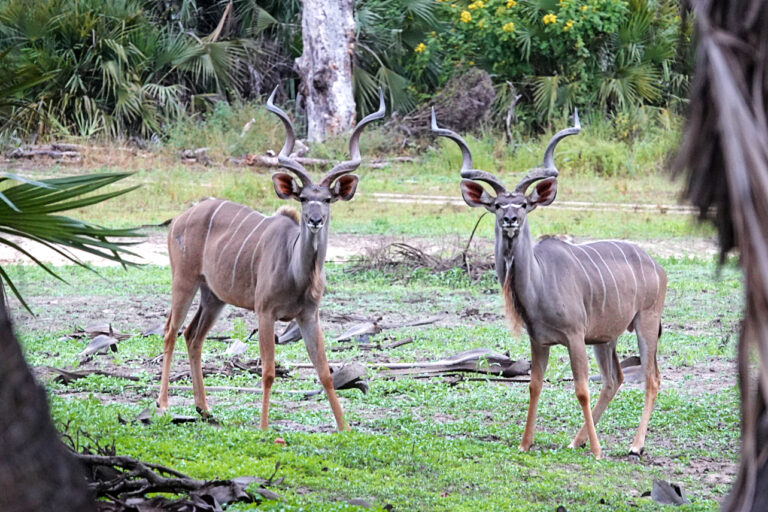 After about a 90 minute drive from the airport we approached camp and were greeted by two male kudus.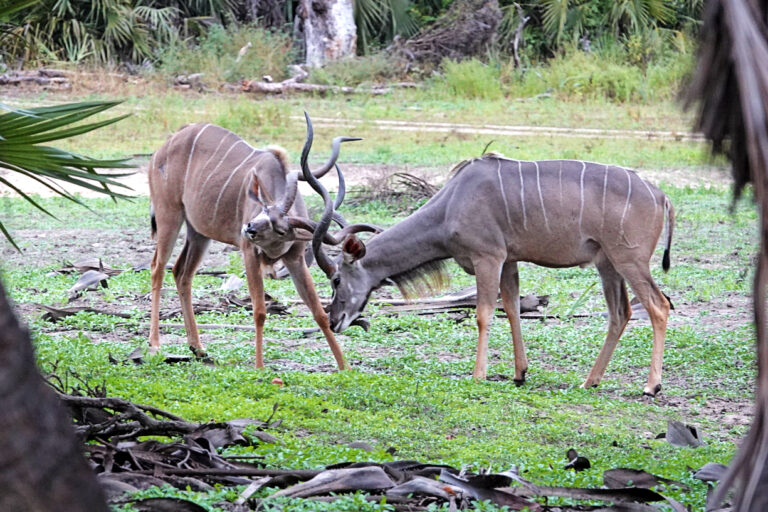 They quickly lost interest in the vehicle and went back to play fighting.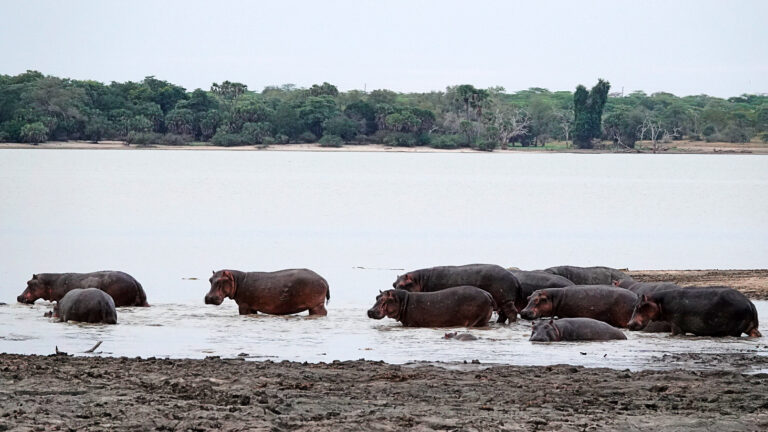 Mornings were spent on game drives while late afternoons to sundown were cruising around on a small boat. We often saw groups of hippos in the water in front of the camp. They come out at night to graze. Hard to see but there is a baby hippo that can barely keep its nose above water.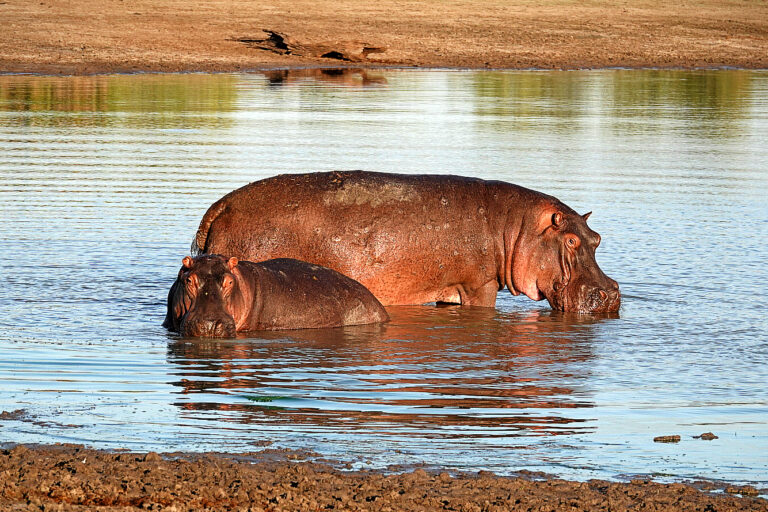 Here is a better photo of mother and calf just off shore.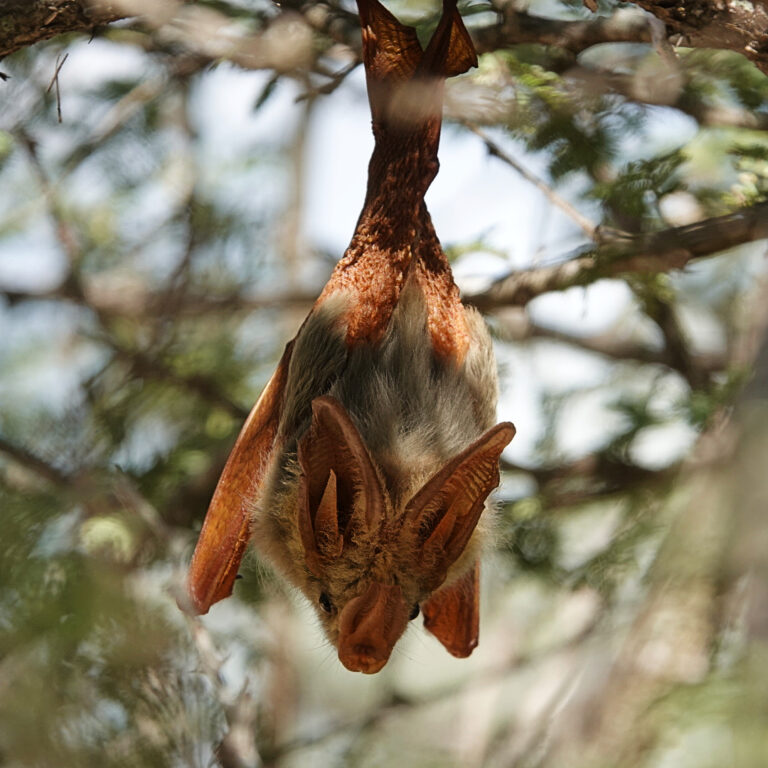 Some of the forested areas are not very thick, so we were able to spot this yellow-winged bat sleeping during the day. I thought it was more orange than yellow, but looking at other images on-line this seems a fairly typical example.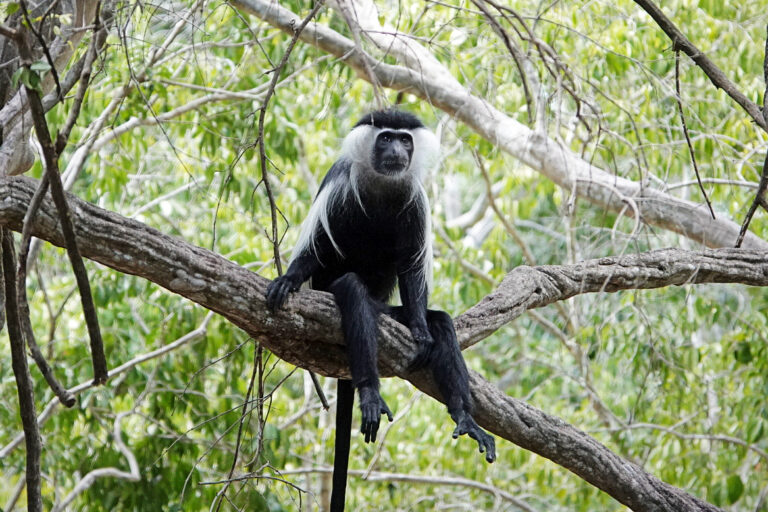 This is a Black-and-White Colobus monkey. The white hair extends down from the shoulders as well as framing the face. Probably the most stunning monkey species I've ever seen.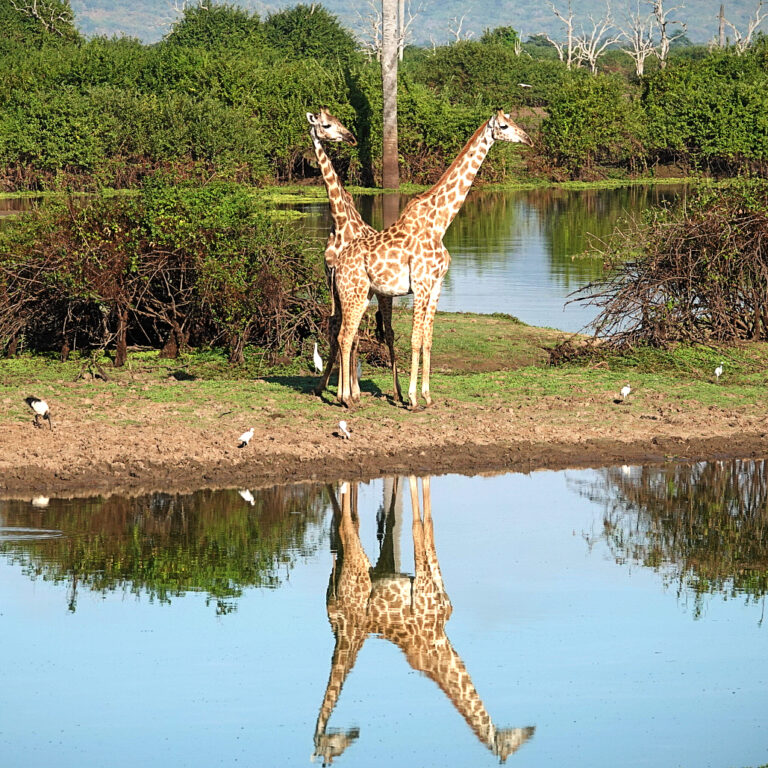 We saw many giraffes in the park. At that time of year, the water was low enough in many places so they could cross over to various islands to sample different vegetation.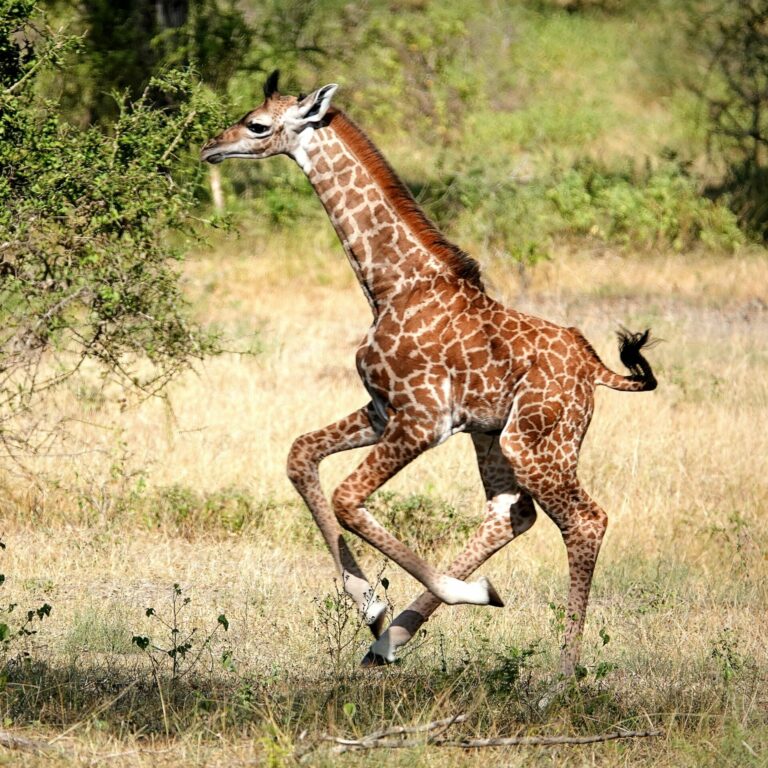 Some areas were more mixed grassland/forest. It is hard to get a good close up of an entire giraffe. Our guide said this one was very young (still has a bit of the umbilical cord attached). It ran around when we drove up while its mom just chilled nearby. 
The next post will feature photos taken from the boat.