On the Road is a weekday feature spotlighting reader photo submissions.
From the exotic to the familiar, whether you're traveling or in your own backyard, we would love to see the world through your eyes.
Uncle Ebeneezer
Our first full day in Mexico began with us getting up early, making some coffee and then hopping in a small minivan/bus for our day long tour.  Unfortunately we were the last couple to get picked up so we got the worst seats in the van and we were the only people wearing masks (grrrr…). After about 90 minutes of driving through small towns and jungle we finally arrived at our first stop; Rio Lagartos.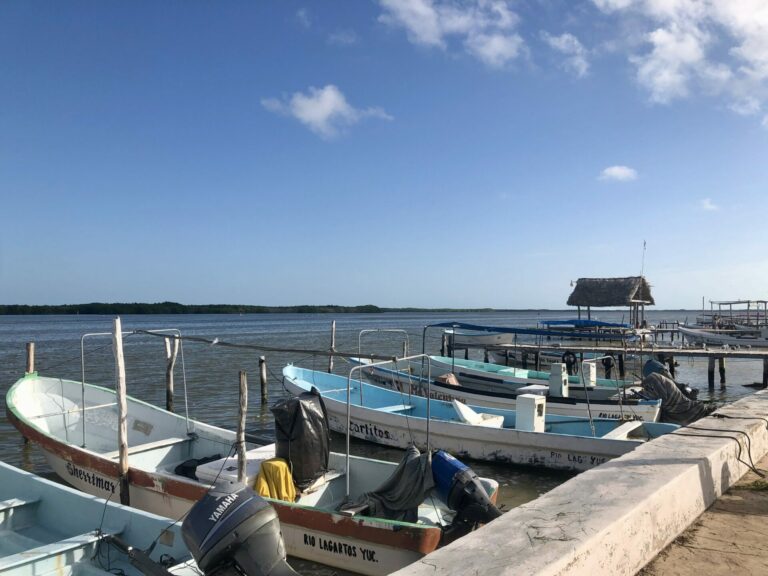 Rio Lagartos, Mexico
January 9, 2023
On the North shore of the Yucatan Peninsula, Rio Lagartos is a small fishing town and home to a spectacular nature reserve:
Home of more than 400 bird species, Rio Lagartos is a protected area on the Yucatan coast, mainly famous for the Pink flamingo, also called American Flamingo. Many tourists flock here all year round to admire this spectacular natural ecosystem, including the most Instagrammed pink salt flat lakes, Las Coloradas.

But Rio Lagartos is more than that. Few people know that this huge territory of 60.348 acres was decreed "reserve" in 1999, although since 1976, it was considered a wildlife refuge.

It includes 8 ecosystems from coastal dunes to deciduous lowland jungles. The first Ramsar site was decreed in Mexico due to the great importance of its wetlands.

The estuary formed by brackish water channels (fresh and salty) surrounded by mangroves is home to a great diversity of flora and fauna. Besides the 400 birds, they have also registered 100 species of fish, about 105 species of reptiles, and 57 mammals.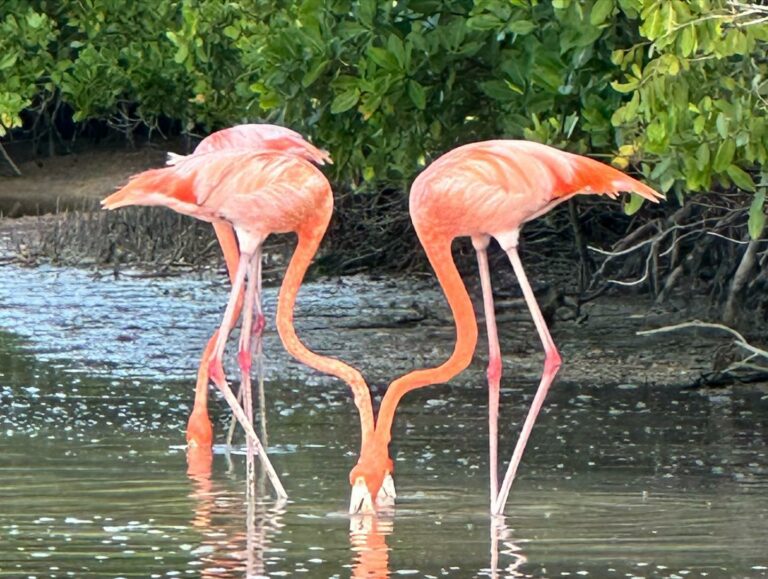 Rio Lagartos, Mexico
January 8, 2023
After a quick stop to change clothes and hit the bathroom etc., we all hopped in a couple boats and started making our way up the river to see some nature.  It wasn't long before we saw a bunch of flamingos.  This was our first time seeing them in the wild (I may have seen some as a kid visiting the Everglades, but I can't remember).  These were beautiful!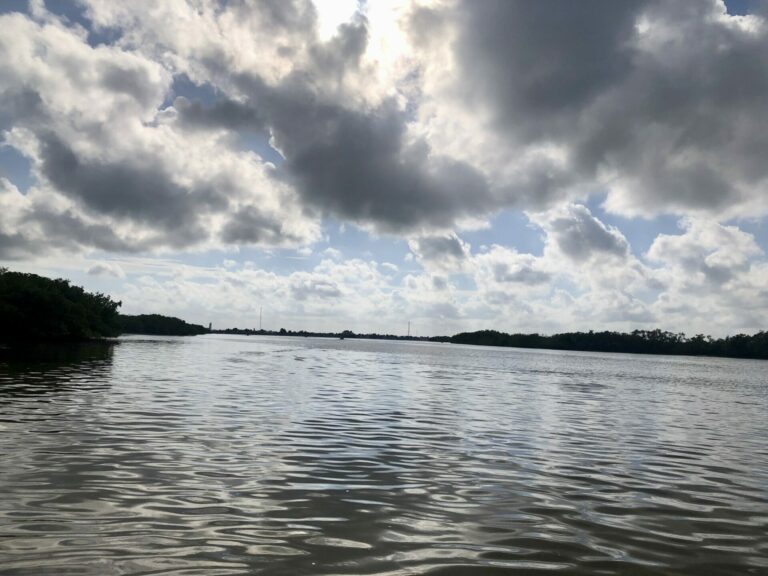 Rio Lagartos, Mexico
January 8, 2023
The water of the river is pretty mellow and navigating it was a fairly easy ride with stunning skies!  It was hot out but there was a nice breeze.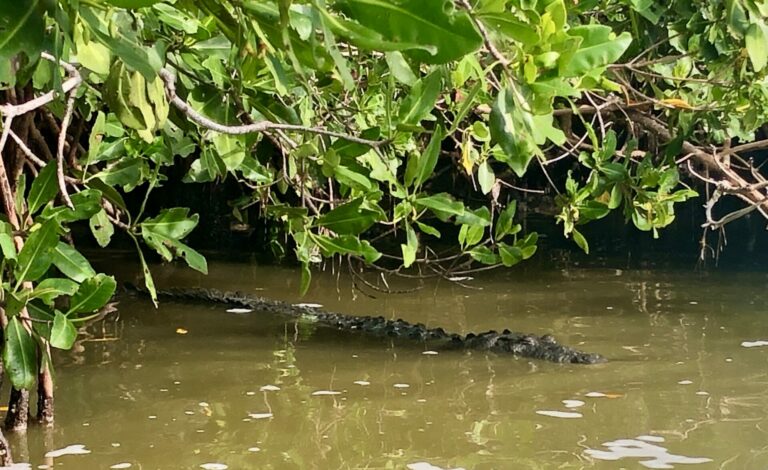 Rio Lagartos, Mexico
January 8, 2023
What could be more exciting than seeing flamingos?  How about, crocodiles!!!  Definitely a first for me.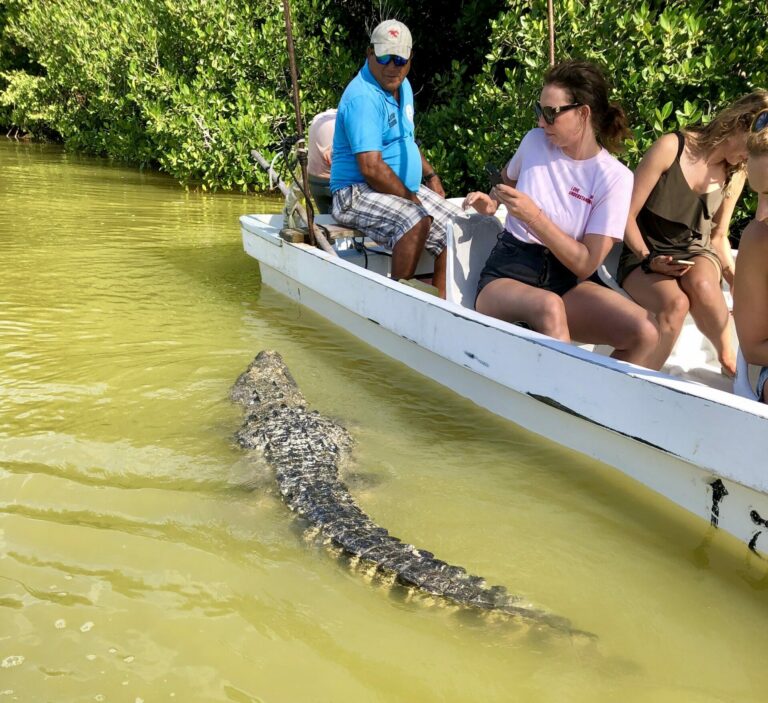 Rio Lagartos, Mexico
January 8, 2023
Although you definitely would not want to encounter one in the water or on land, these crocodiles are pretty chill.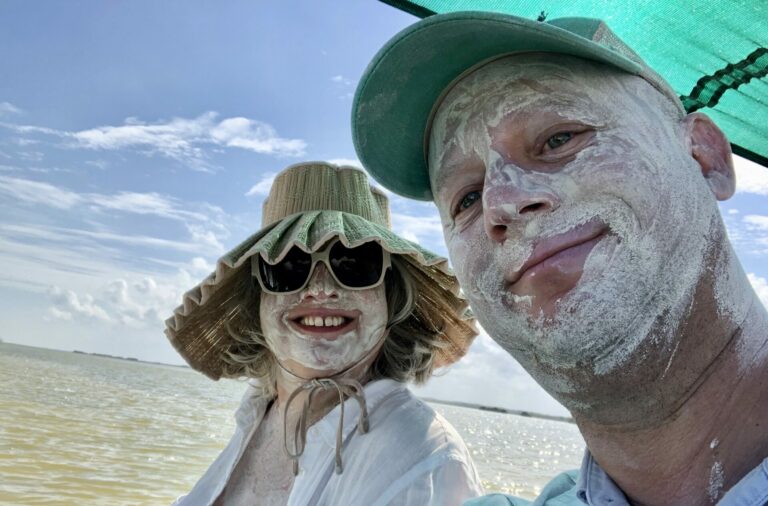 Rio Lagartos, Mexico
January 8, 2023
We also saw lots of neat birds but most of the pix didn't come out that great.  So instead, here is a picture of us covered in clay that is supposed to have some kind of magical health benefits.  I didn't notice any and the stuff was really hard to get off our skin, staying on for almost another 24 hours even after rinsing off and showering back at the hotel.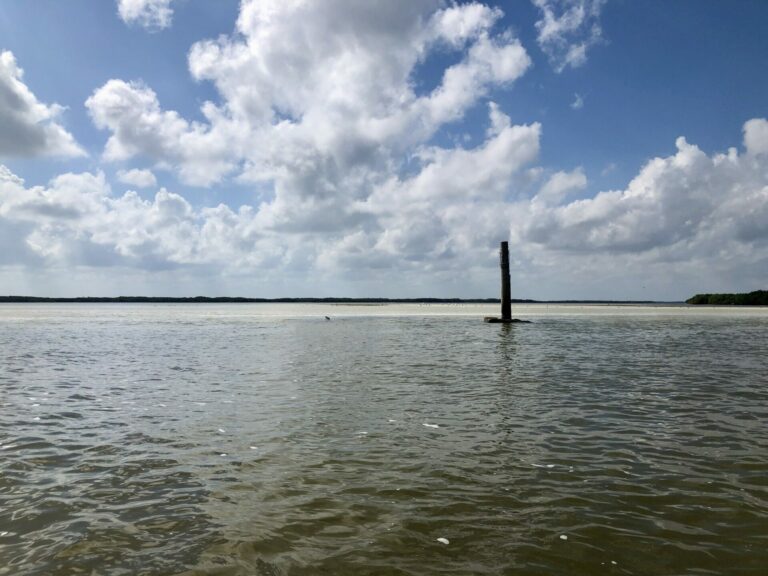 Rio Lagartos, Mexico
January 8, 2023
After our clay facials our boat took us to these shallows where we were able to stand in shin-high water and wash the clay off of ourselves.  It was a really gorgeous setting.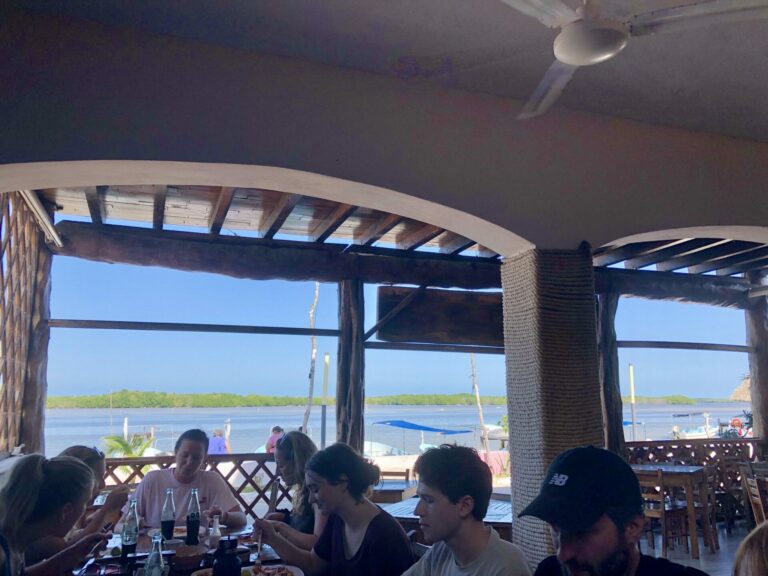 Rio Lagartos, Mexico
January 9, 2023
The first leg of our tour ended with a really delicious lunch at a restaurant by the shore.  The meal was a spicy, citrusy chicken with some incredible tortillas.  I failed to get a pic of the food but here is one of our group and the view.  After lunch we hopped back in the van to head to see a Mayan temple and swim in a cenote!