Our featured writer today is Josie.  Let's give her a warm welcome!
If you would like your talent featured in the Artists in Our Midst series or Authors in Our Midst series, send me an email message.  Don't be shy!  I have no more Artists posts in the queue, so please get in touch if you would like to be featured.
A Novel of the Mexican Revolution: A Dangerous Woman
by Josie Wilson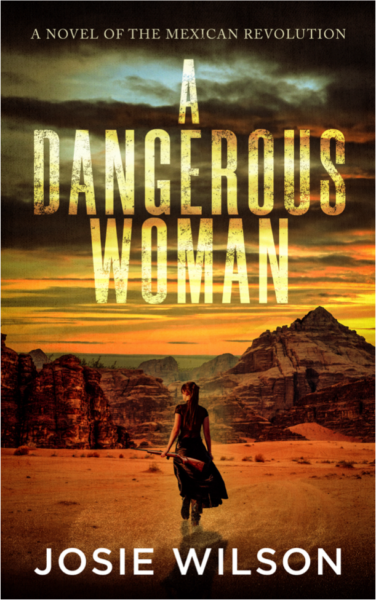 Hi Fellow Jackals,
First, I want to thank WaterGirl for allowing me to write about my book. It is my first novel, but hopefully not my last. I have done quite a lot of writing over the years, but it has been almost exclusively academic. This is my first foray into fiction, and it has truly been a learning experience. I find that, at almost 80 years old, I still have much to learn.
It has taken seven years to complete the project, since much research was required, and for several years my brain was zoned out due to the pandemic. I have finally completed my epic and am foolishly considering a sequel. Maybe the new project won't take as long (she said hopefully). It's been a family undertaking. My sons and my daughter in law helped by putting up with lengthy discussions of story lines, characterizations, word choices, and other difficulties.. My consuegra (the other grandmother) gave valuable help with editing and proofreading.
Here is the description of my story as it appears on Amazon:
Chihuahua City, Mexico, 1913. Katherine O'Brien reluctantly enters into a marriage of convenience to hide from her abusive ex-fiancé. She struggles to adapt to an unfamiliar culture as she begins to regain her ability to love and trust. Her new husband, a soldier in Pancho Villa's army, treats her well, although he expects an obedient and docile wife. Kate, a tomboy raised on a west Texas ranch, finds such a role extremely difficult. The two strive to find a middle ground even as he fights beside Villa in the brutal revolutionary war.

 When the Revolution turns against Villa, the couple is separated. Kate must lead her small extended family to a new home without help from her husband… and with her violent ex-fiancé following her tracks. Facing these challenges tests her courage and survival skills to the utmost.

 A Dangerous Woman, a debut historical novel from Texas author Josie Wilson, seamlessly blends fact and fiction to depict a determined woman and an unlikely romance that blooms and endures, even during the hardships and turbulence of war.
Many years ago, I was the librarian at a majority-minority middle school in the Rio Grande Valley of Texas. It occurred to me that my Mexican American students needed to know something of their heritage, which was not being taught in the seventh grade Texas History curriculum. As I researched and purchased books on South Texas and northern Mexico, I became immersed in the turbulent history of Mexico. It has long surprised me that we Americans know so little of the history of a country on our doorstep.
I became particularly interested in the Mexican Revolution and its aftermath. So many people involved were fascinating, complicated characters, such as Pancho Villa, Tomás Urbina, Felipe Angeles, Álvaro Obregón, and Rodolfo Fierro, Villa's fierce executioner/bodyguard. I found it interesting that the stories told about these men varied according to the language in which the stories were written. In many English accounts, they were either heroes or villains. In accounts written in Spanish, they were more fleshed out as real people with both good and bad characteristics.
This was especially true of Fierro. When I finally decided to write about this slice of history, I intended to make my story about him. Indeed, his story is still in there. To my surprise, however, his fictionalized love interest stood up and said that her story was also interesting and important. And so here you have the novel I finally finished after all those years.
I would appreciate your reading my book and leaving a review, as reviews help more people to discover the book. It is available on Amazon Unlimited currently, and, if things go well, I will publish in paperback later this year. Baby steps. I welcome your feedback and will be happy to answer any questions.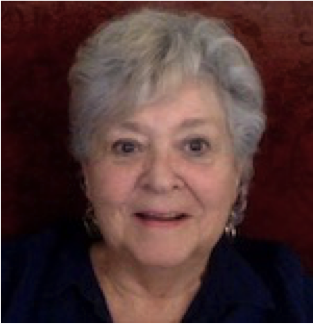 This looks really interesting doesn't it?

Josie's book can be ordered on Amazon.

If you pre-order, it will appear in your booklist on Monday, July 10.  ~WG