I was at the garden center this morning when the song came on.
I cannot hear this song without thinking of John Lewis.  It's bittersweet.  Such a joyful, passionate man, a shining reminder of how much difference each of us can make, if we choose.
He didn't get to see us win the two Senate seats in Georgia.  He didn't live to see his friend Joe Biden elected and do all these great things.  And he doesn't get to see the U.S. finally taking on the evils of the past few years, rather than "looking forward, not back."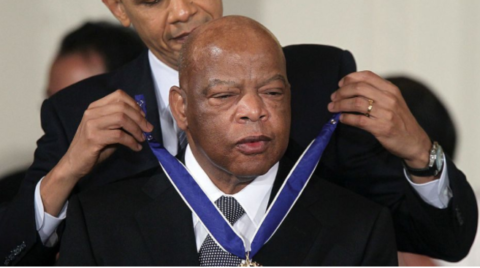 I am so proud of our DOJ, proud of Merrick Garland, proud of all the people who are standing up for the rule of law.
I still have a little catching up to do, but it's getting to be time for us to get back to work.
Open thread.