This has haunted me since I saw it last night.  I think he is totally right.
He is not "awkward" or "dorky."

He's SCARY AS FUCK. Sociopath in a hurry. https://t.co/ybJUt5CWbC

— Patton Oswalt (@pattonoswalt) August 8, 2023
Sociopath in a hurry.  Exactly right, and now I can't shake it.
On a lighter note…
I have to say, I think they nailed it – 6 out of 6!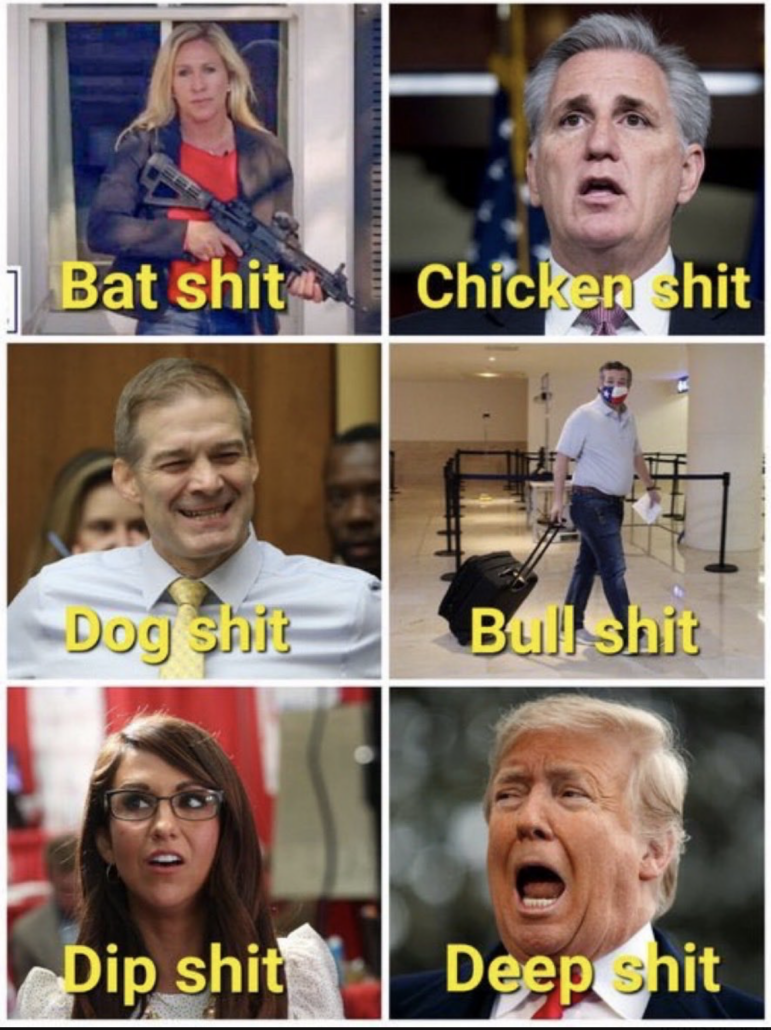 Lock em all up… pic.twitter.com/alCgi4DAlh

— Flowrchk ☮🟦🟧 (@flowabug) August 9, 2023
Trump really seems to be losing it. I want to say decompensating, but I'm not sure if it's the right term.