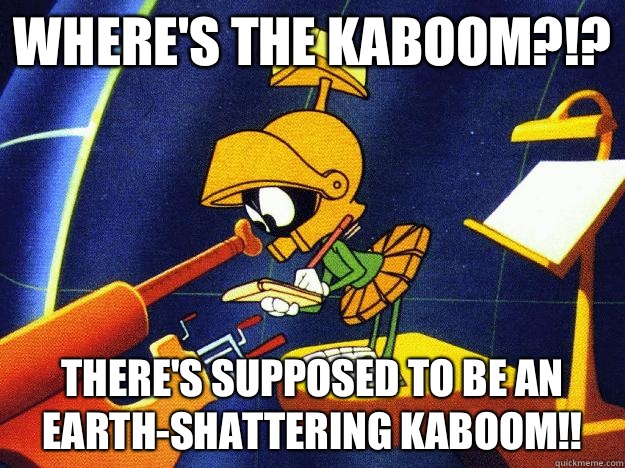 Earlier today the Ukrainians struck the Kerch Bridge:
The Kerch bridge right now.
It's going to go down as a military logistics facility sooner or later. pic.twitter.com/apRJQpM6nM

— Illia Ponomarenko 🇺🇦 (@IAPonomarenko) August 12, 2023
Is it really that hard to swim up, capture a decent shot, just so everyone gets what's happening over there? pic.twitter.com/WZFS5X5VxR

— Maria Avdeeva (@maria_avdv) August 12, 2023
Here is President Zelenskyy's address from earlier today. Video below, English transcript after the jump.
It is important that every week Russia sees new international activity in support of Ukraine – address of President Volodymyr Zelenskyy

12 August 2023 – 21:21

Dear Ukrainians, I wish you good health!

We have another result in our work with partners for security guarantees – Greece joined the G7 declaration regarding guarantees for Ukraine. This is already the 14th country.

Along with Greece, Belgium, the Czech Republic, Denmark, Finland, Iceland, Ireland, Latvia, the Netherlands, Norway, Portugal, Romania, Spain, and Sweden have joined. I thank each state!

And our team will continue working – for the sake of new participants, for the sake of every state and for every leader interested in peace and security being able to show their leadership in one or another format of security cooperation.

Peace has no alternative. Every country that works with us within the framework of security guarantees for Ukraine, within the framework of the Peace Formula, sends exactly this signal to the aggressor state. There will be peace. Aggression loses.

It is very important that every week Russia sees new international activity in support of Ukraine and normal life.

Today, I want to give special thanks to several countries that this week took new steps for greater security, greater protection of our people.

First of all, Germany. Two additional Patriot launchers, it is very important. Thank you! Thank you, Germany, thank you, people, thank you, Olaf!

Every significant strengthening of our air defense means thousands of saved lives and a real approach to a full-fledged air shield for Ukraine. Every city, every village must be protected. This will become the basis of a pan-European air shield. When Russian terror loses in Ukraine, all of Europe will win.

This week, our border guards received mobile medical complexes from the Netherlands. In general, the Netherlands is among the leaders in defense cooperation with Ukraine, in political cooperation. They really protect life. And the humanitarian dimension is also meaningful. I thank the people of the Netherlands for that! Thank you all! Mark, thank you!

Azerbaijan is ready to provide a new  humanitarian support package, including demining equipment. This is also one of the key directions of our work with partners – demining.

Ukraine also needs equipment from partners, and it is very crucial to create a production base in Ukraine so that we can clear our land of Russian mines. And this task should be completed not in decades, but in years.

In total, as of now, 174,000 square kilometers of our country are potentially dangerous due to mines and unexploded ammunition. Every day, our specialists detect hundreds of explosive objects. And the more we have demining machines, the more special drones we have for demining, the more actively we would be able to restore security. Thankful to every country that helps us!

And today I would like to thank all our specialists engaged in demining. They really work on the ground. Fields, the territory of settlements, power lines, infrastructure facilities are demined. Last day, 133 pyrotechnic units worked across the country. Most of them are in Kherson, Kharkiv, and Donetsk regions. I thank you – each who cleanses the Ukrainian land from the traces of Russian terror!

I would especially like to mention a few specialists.

This is Anton Volos, a deminer of the pyrotechnic works department, Bohdan Olshevsky, a driver-mechanic-deminer. They both work in the emergency and rescue squad of the Emergency Service of Luhansk region. Thanks, guys!

Serhiy Siroshtan, head of the pyrotechnic works group, the Main Department of the State Emergency Service of Ukraine in Kherson region. Thank you, Serhiy!

Police officers: lieutenant colonel Valentyn Melnyk, lieutenant colonel Ihor Pidlisny, colonel Yaroslav Kostiv. They took turns leading groups of the explosive engineering service – 10-15 groups – in Kharkiv region. From September 22 until now – in the territory liberated from the occupiers. Very active. Thank you! And very effective.

Thank you to everyone who works for the security of Ukraine and Ukrainians! Thank you to everyone who fights for our country – Bakhmut, Avdiyivka, Shakhtarsk direction, Kupiansk, southern directions. Glory to you, warriors! Glory to all who destroy the occupier! Glory to all who support Ukraine, support Ukrainians! Thank you!

Glory to Ukraine!
More on the Kerch Bridge:
Crimean bridge now. It's not entirely clear if it is the explosions or another smoke screen exercise which take place there from time to time. pic.twitter.com/JD4qvVLkbJ

— Special Kherson Cat 🐈🇺🇦 (@bayraktar_1love) August 12, 2023
/3. The Russian-appointed Crimean authorities claim that two missiles were shot down by air defense forces in the area of ​​the Kerch Strait. According to them, the Crimean Bridge is not damaged. pic.twitter.com/1dxxhNHffm

— Special Kherson Cat 🐈🇺🇦 (@bayraktar_1love) August 12, 2023
/5. According to Russian claimes, they have intercepted S-200 missile near the Crimean bridge

— Special Kherson Cat 🐈🇺🇦 (@bayraktar_1love) August 12, 2023
/7. Smoke screen again on the Crimean bridge. pic.twitter.com/yiedoo3WeO

— Special Kherson Cat 🐈🇺🇦 (@bayraktar_1love) August 12, 2023
Kherson:
/2. ~16km from the right bank of Dnipro river. pic.twitter.com/CKSfymxHQ9

— Special Kherson Cat 🐈🇺🇦 (@bayraktar_1love) August 12, 2023
In the Kherson region, sappers discovered and neutralised an unusual, modified Russian "Tochka-U" missile. This missile was with a warhead in the form of a modified FAB-500T aerial bomb. https://t.co/Fle2INOb9D pic.twitter.com/P69KAlsnPt

— Special Kherson Cat 🐈🇺🇦 (@bayraktar_1love) August 12, 2023
Urozhayne:
Russian military channels say Ukrainian troops have liberated Urozhayne, on the seam between Zaporizhzhia and Donetsk regions.

— Yaroslav Trofimov (@yarotrof) August 12, 2023
Urzuf:
🔥 A skirmish took place between the "Kadyrovtsy" and the Russian military in the temporarily occupied Urzuf (near Mariupol)

Report on the dead from the Armed Forces of the Russian Federation. There are also civilian casualties. pic.twitter.com/lfAEVbApaH

— MAKS 23 👀🇺🇦 (@Maks_NAFO_FELLA) August 12, 2023
Zhytomyr:
Lyubov Yarosh, a 103-year-old resident of Zhytomyr region, together with her daughters and neighbors, weaves "Kikimora" camouflage suits for our soldiers.
Four of her grandsons are now defending Ukraine.
 
📷 @HolodomorMuseum pic.twitter.com/QP5K6cFqiH

— Defense of Ukraine (@DefenceU) August 12, 2023
Kaliningrad:
/2. Reportedly this the Russian Su-30 which crashed in Kaliningrad region today pic.twitter.com/pJ8172i9vI

— Special Kherson Cat 🐈🇺🇦 (@bayraktar_1love) August 12, 2023
Tatarigami assesses the effects of last year's Kherson campaign. First tweet from the thread followed by the rest from the Thread Reader App:
When our troops liberated Kherson and advanced to the Dnipro River, the russians dispersed and relocated their equipment, helicopters, and C2 to various bases beyond the reach of HIMARS. Why is this significant, and what can be learned from this situation?
🧵Thread pic.twitter.com/AkKi1TSdyi

— Tatarigami_UA (@Tatarigami_UA) August 12, 2023
2/ 

In this instance, compiled satellite imagery reveals the establishment of a new base to the south of Henichesk. Its construction commenced around November, aligning with our troops' liberation of Kherson and the departure of russian forces from Chaplynka. 

3/ 

Their decision was correct – shortly after our forces secured Kherson, Chaplynka base experienced several strikes. Nevertheless, most of the equipment, the command and control center, and the helicopters had been relocated. Only minimal logistical operations were still there.

4/ 

While determining the role of this new base is problematic, it's crucial to recognize that the mere existence of a weapon with an approximate 80 km reach compelled the russians to entirely reconfigure their logistical and command and control operations in the South.

5/ 

While long-range munitions like ATACMS, Taurus, and Storm Shadow offer significant capabilities, their scarcity, slower production rate, and high cost necessitate the inclusion of more affordable yet equally efficient options such as long-range loitering munitions and GLSDB

6/ 

Undoubtedly, in response, Russians will relocate equipment and decentralize command and logistics into smaller nodes. However, this exacerbates preexisting logistical challenges and curtails their capacity to efficiently manage substantial force concentrations. 

7/ 

Hence, in my perspective, it remains crucial for Ukraine to get a diverse range of long-range weaponry, all the while continuing the development and utilization of its own resources, as exemplified by the successful deployment of our drones in both russia and sea environment. 

Your contributions via Buy Me A Coffee have enabled the availability of this satellite imagery and others. Next week, a significant analysis will assess russian tank repair facility, made feasible by your invaluable support. Do not forget to help with like and retweet.
For you naval drone enthusiasts:
🔥 Продовжуємо нищити московських загарбників на землі, в повітрі й на воді!
 
🇺🇦 Слава Україні! pic.twitter.com/8GjXxEMtLn

— Defence intelligence of Ukraine (@DI_Ukraine) August 12, 2023
The cost:
Young Ukrainian girl dealing with the fact that Russia is firing missiles on her city.

Via @Gerashchenko_en pic.twitter.com/9CDfWjTEJN

— Visegrád 24 (@visegrad24) August 11, 2023
Volunteers were distributing backpacks and school supplies to first graders in Kryvyi Rih this morning when there was an explosion in the city – a Russian missile attack.

Look at the kids' fear. This is awful.

📷: Svoi. Kryvyi Rih pic.twitter.com/MGHuYIscOv

— Anton Gerashchenko (@Gerashchenko_en) August 12, 2023
Paratrooper Mykhailo Yurchuk lost his arm and leg while rescuing his fellow soldiers from an APC hit in a battle near Izium.
Mykhailo is the first to receive Ukrainian-made bionic prostheses. Today, he holds his newborn daughter in his arms.
📷 1st Medical Association of Lviv pic.twitter.com/gKmriD4rja

— Defense of Ukraine (@DefenceU) August 12, 2023
To switch gears, very quickly, back to the forced starvation of the residents of Artsakh/Nagorno-Karabakh:
"[US officials] fear that within two months, as winter approaches, the population [of Nagorno-Karabakh ] could face starvation", @IgnatiusPost
writes for @washingtonpost
https://t.co/rZcQp2UpII pic.twitter.com/hUK4A20bTy

— Ani Avetisyan (@AvetissianAn) August 11, 2023
I've had my fill of watching this stuff happen and too many just shrug, at best. I don't care if you are pro-Armenian or pro-Azerbaijani in this dispute or you've never really thought about it, it is 2023 making war on innocent people by starving them out to achieve your strategic objectives cannot be allowed to happen!
That's enough for tonight.
Your daily Patron!
There are no new Patron tweets, but there is a new slideshow at his official TikTok. Click across to see it.
However, after the last few days I figured we should finish with something a but lighter, so:
Our Defender cooks together with Granny!

It looks delicious!

📹: ruslan_moktytskyi/TikTok pic.twitter.com/EYjxTa0Xqk

— Anton Gerashchenko (@Gerashchenko_en) August 12, 2023