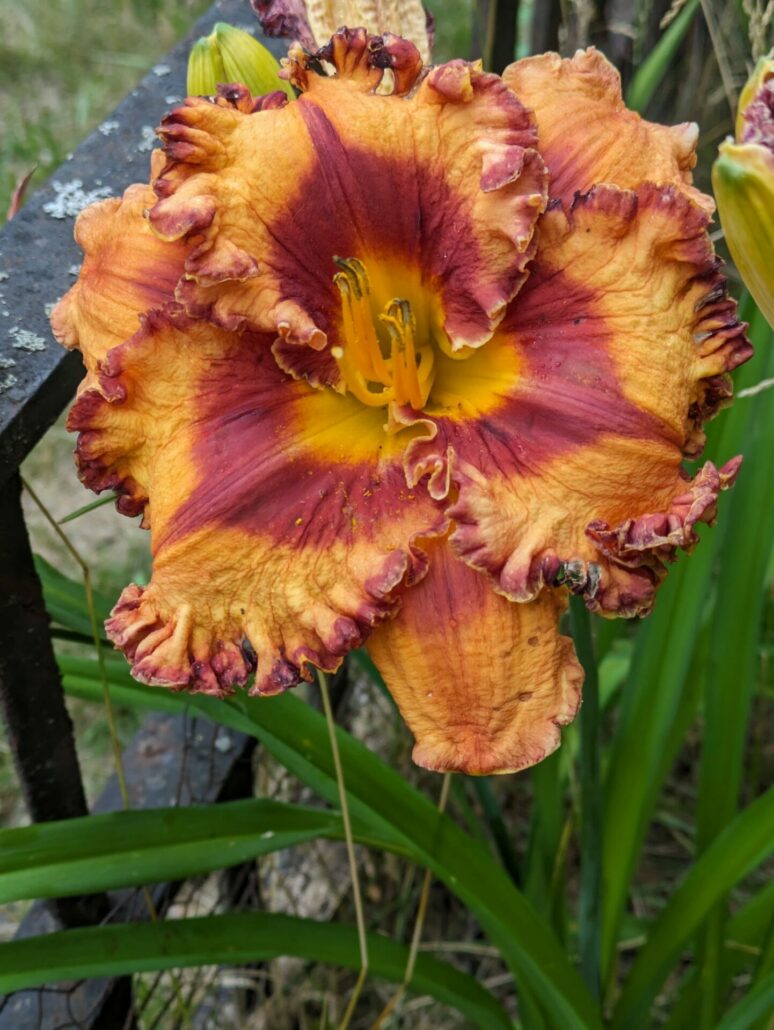 From our own beloved master gardener Satby:
I went big on lilies and gladioli this year, so I have a couple of new pictures of the lilies. Glads aren't open yet.

First, a few daylilies. They came in a mixed bag, so I don't know the variety names.

Next, a couple of Asiatic lilies.

This maroon and orange one is called Forever Susan, and it goes well with my coneflowers.
My neighbor gifted me two calla lily bulbs, and wow, four colors from just two bulbs!

Finally cannas, so far I have an orange, a red, and a coral one flowering, but I have 7 more not ready to bloom yet.

Bonus cherry tomato next to the red canna.

The cannas and calla lilies are in pots or grow bags to make it easier to dig them out and store over winter.
***********
We're having a *good* tomato year, here north of Boston. We're now picking a steady supply of full-sized ripe tomatoes, and a handful or two of cherrys just about every day, from a total of ten rootpouches. There's been the usual blights, both yellow & wilting — some of the plants look like lollipops where I've removed the infected lower leaves — but they're still bravely flowering and fruiting.
The one new variety I tried this year, Black Bear, is very highly rated by my supertaster Spousal Unit for flavor on a burger (his favorite use) or a sandwich. The plant started setting fruit early — although they took their sweet time ripening! — and it's been productive for us. I got our plant from Laurel's Heirlooms, but this is a good description from Heritage Seed Market:
"Black Bear" is a large purple beefsteak from Russia with a rather convoluted history of how it may have originally come from a variety called Negrityonok, but underwent a name change due to a feeling that the translation was racially inappropriate. Black Bear is, however, a much larger tomato than the original Negrityonok, so it is also felt that these two varieties are not the same.

I have to agree with the reviews I found…this is one delicious purple tomato. There is thick smooth flesh and lots of juice. But it did not like the heat and humidity in my garden and had very low production of fruits…or so I thought the first time I grew it. This spring I was able to set it out earlier and the productivity was excellent.

What's going on in your gardens, this week?