Headline of an article in The Orlando Sentinel:
DeSantis calls Trump supporters 'listless vessels,' drawing rebuke
I love this so much because DeSantis is getting the same treatment Hillary Clinton got for the "deplorables" comment. That incident, which proves no good deed goes unpunished, occurred when Clinton charitably suggested that only a portion of Trump's supporters share his garbage views. She didn't deserve the resulting maelstrom, in which she was accused of denigrating all Trump voters. Strictly speaking, DeSantis doesn't either, but he's a dick, so in a karmic sense he does.
DeSantis made the "listless vessels" remark in a safe-space interview with a Florida ass-kisser and alleged conservative influencer who runs a pro-DeSantis website. The point DeSantis was trying to make was valid — a cult of personality isn't a sound basis for a durable political movement. But because he sucks at communication, the point was somewhat garbled:
"If all we are is listless vessels that are just supposed to follow, you know, whatever happens to come down the pike on Truth Social every morning, that's not going to be a durable movement," DeSantis said in a taped interview with the conservative website The Florida Standard.

"Ultimately, a movement can't be about the personality of one individual," DeSantis continued. "The movement has got to be about what are you trying to achieve on behalf of the American people."
So, DeSantis wasn't really saying anything negative about Trump supporters, but the listless vessels are freaking out as if he called them all mindless zombies, which they are: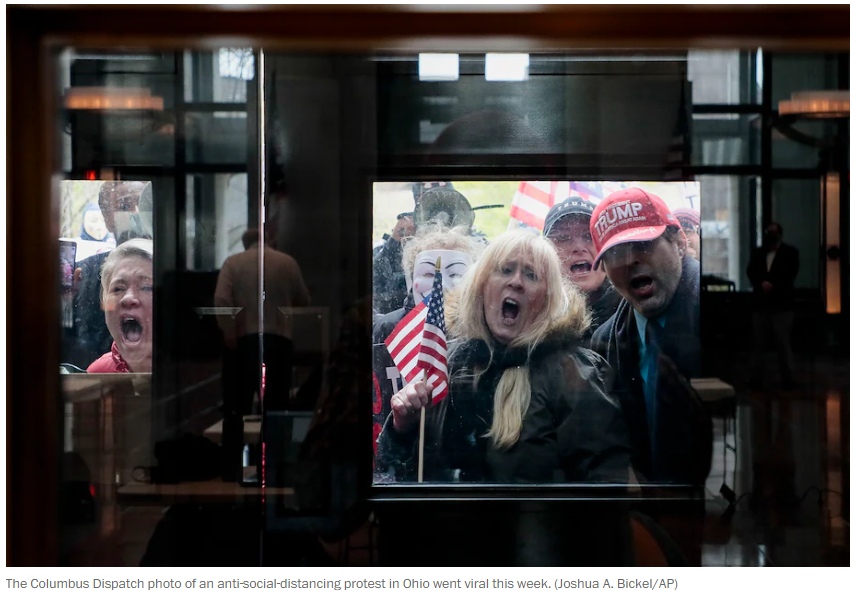 I hope the drooling MAGA idiots hound Rancid DeMeatball to the ends of the earth over this, and I think there's a good chance they will because, for a group that should be used to hearing themselves insulted righteously and often, Trump die-hards are the most aggrieved people on the planet. In the year of some people's lord 2023, I still see "Deplorable" bumper stickers — I rolled my eyes at one on a truck I parked behind at the grocery store just this weekend.
Someone's probably selling "Listless Vessel" stickers already. They would be perfect for a boat parade!
Open thread.
PS: The "listless vessels" thing will almost certainly come up at the GOP debate this Wednesday, and DeSantis will have to try to explain what he meant. That's good because when you're explaining, you're losing! And that's especially true if you're snapping out an exasperated explanation like a whiny, unlikable, arrogant turd, which is the one key DeSantis sings.