I've been following updates on the coup plotters' surrenders at the Atlanta Journal-Constitution while awaiting the arrest of the kingpin himself this afternoon. There are pro-Trump protests, but they sound pretty low energy. Here's a screen grab from AJC reporter Zachary Hansen's Twitter feed: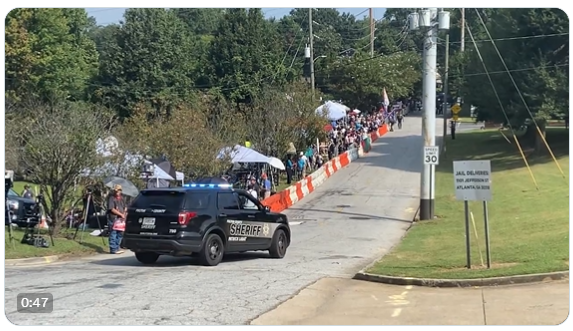 This was taken a couple of hours after the planned start of the protest. Tens showed up! Also according to the AJC, co-conspirators Mark Meadows and Trevian Kutti surrendered and were granted bonds of $100K and $75K respectively.
I don't often say this, but I say it sincerely now: It's a great day for America!
Open thread!
ETA: Here's AJC's YouTube livestream of the event: