Somehow a blog full of animal lovers didn't get a National Dog Day post.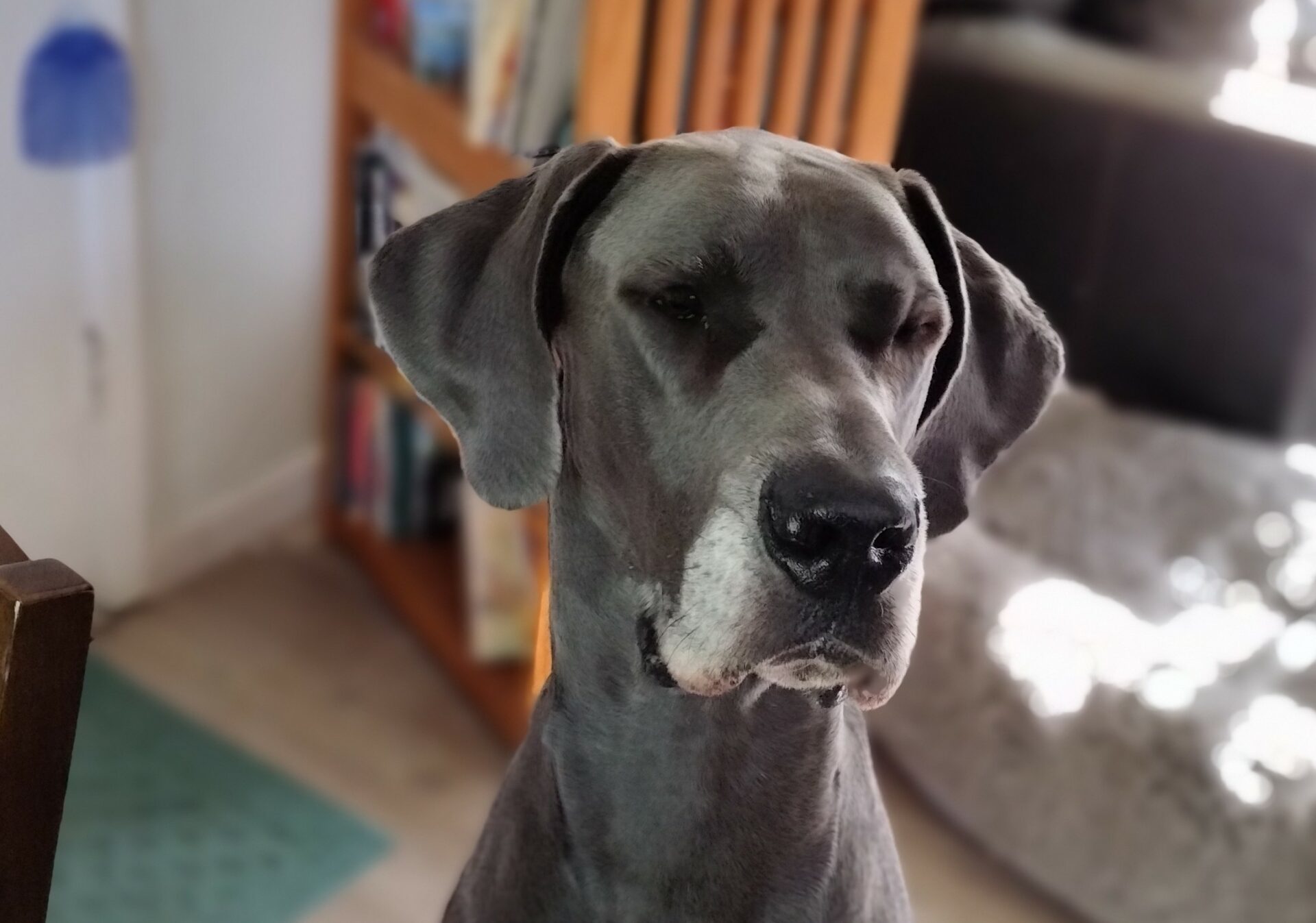 To be fair, every day is Dog Day here.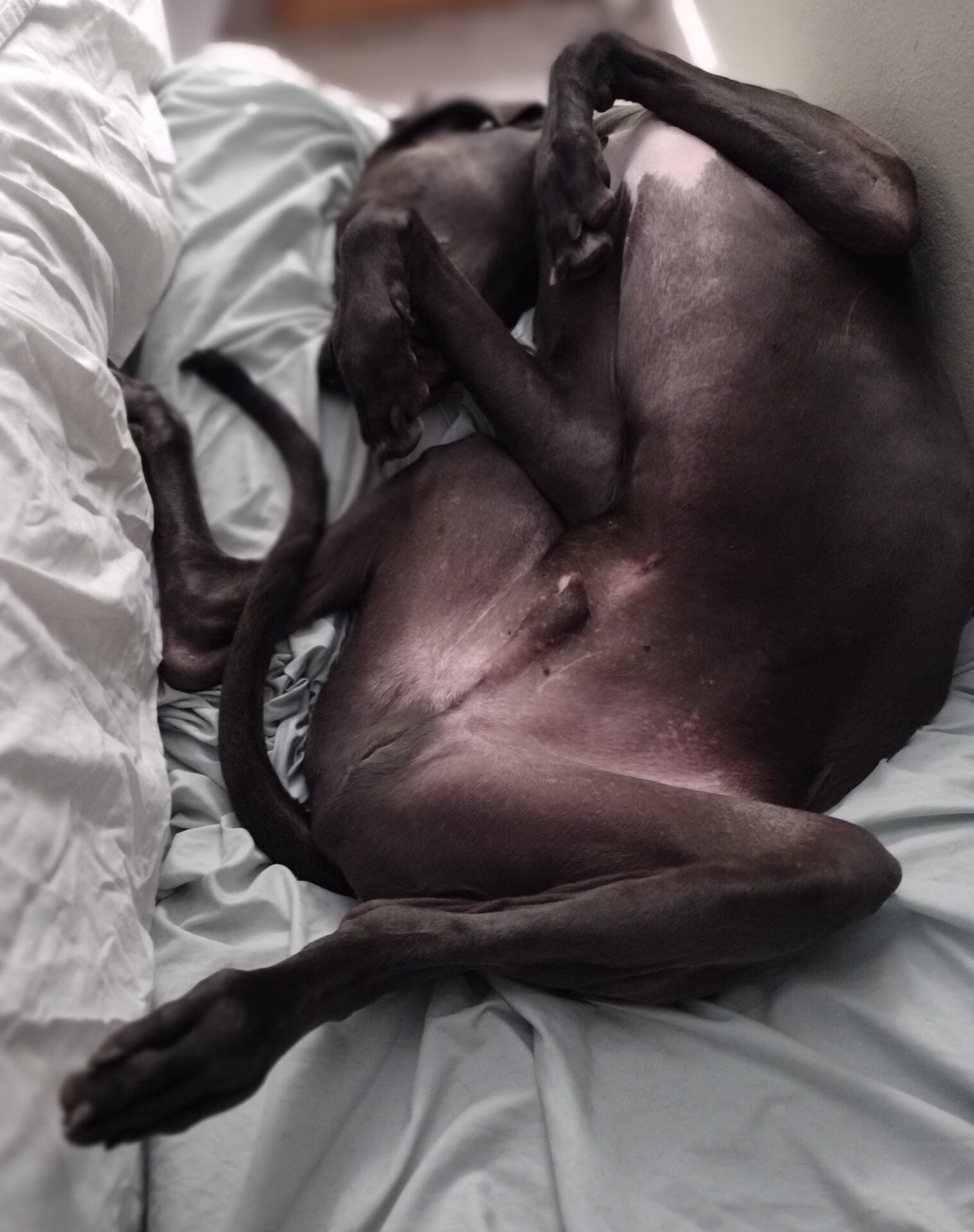 I thought you deserved a Jasper update, since he was a group decision, LOL. He's been here a year. I picked him up on my birthday last year, scrapped every plan I'd made so he could get settled.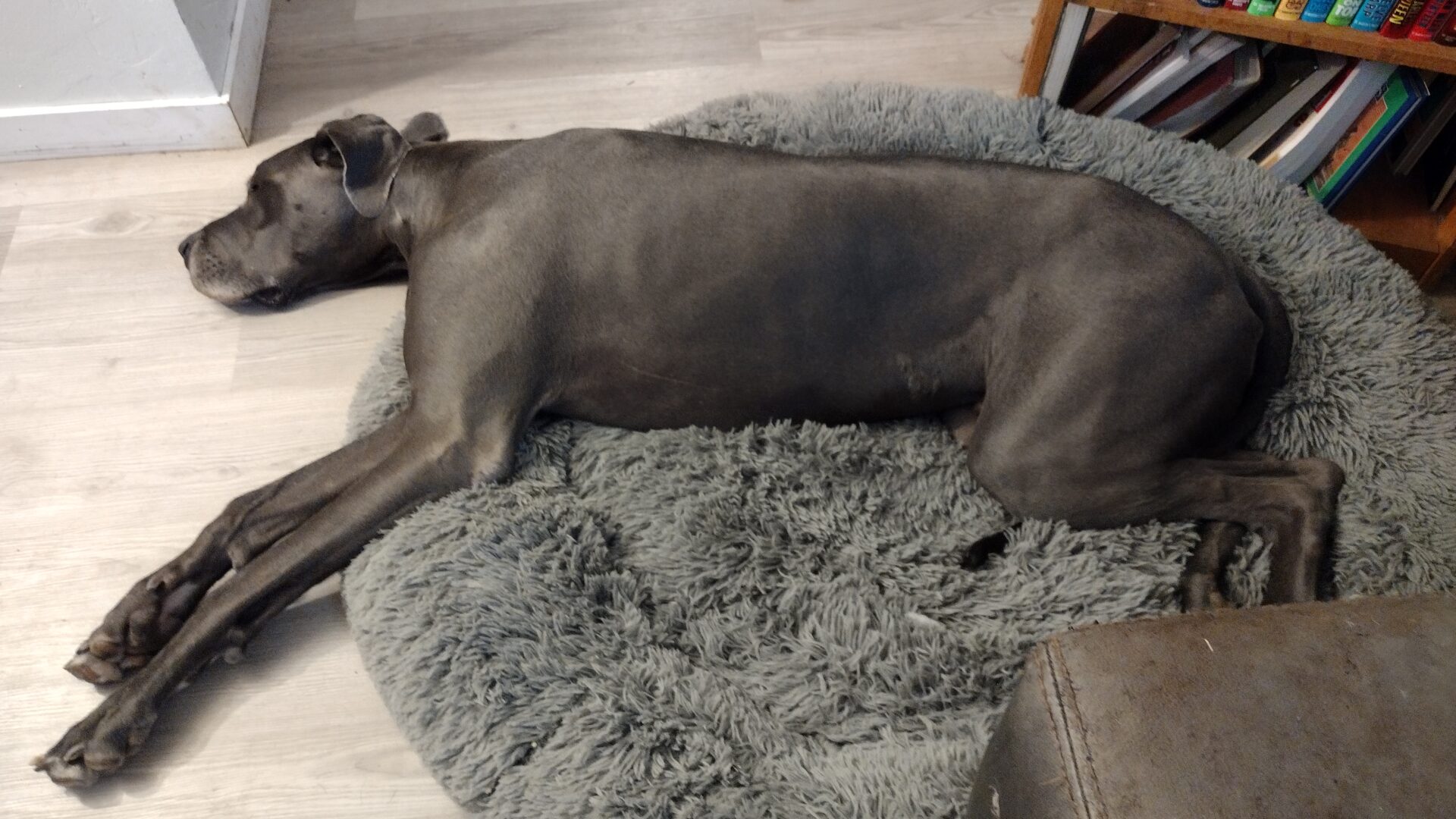 A year later, he is healthy, happy and ridiculously energetic for a 7-year-old. The vet and I had to convince the vet tech he really was 7  when I took him in for his yearly last week. He's a healthy 136 lbs and despite his weird back leg issue – which I have come to believe must be a birth defect since there is no pain associated with his "flipper" foot and he completely ignores it – it does not slow him down and he races around the yard with Trixie like they are the same age (Trixie, believe it or not is now 21 months old – she'll be two in October!).
Any worries I had in the beginning did not come to fruition. Big medical bills, counter surfing, not fitting in, the DUCKS! – none of that has been an issue. He is super pushy, with no boundaries and we work on that all the time. The biggest achievement has been going outside and lying in the grass by himself. He used to have to have his "girls" with him all the times. That he's comfortable by himself means he's truly settled in here.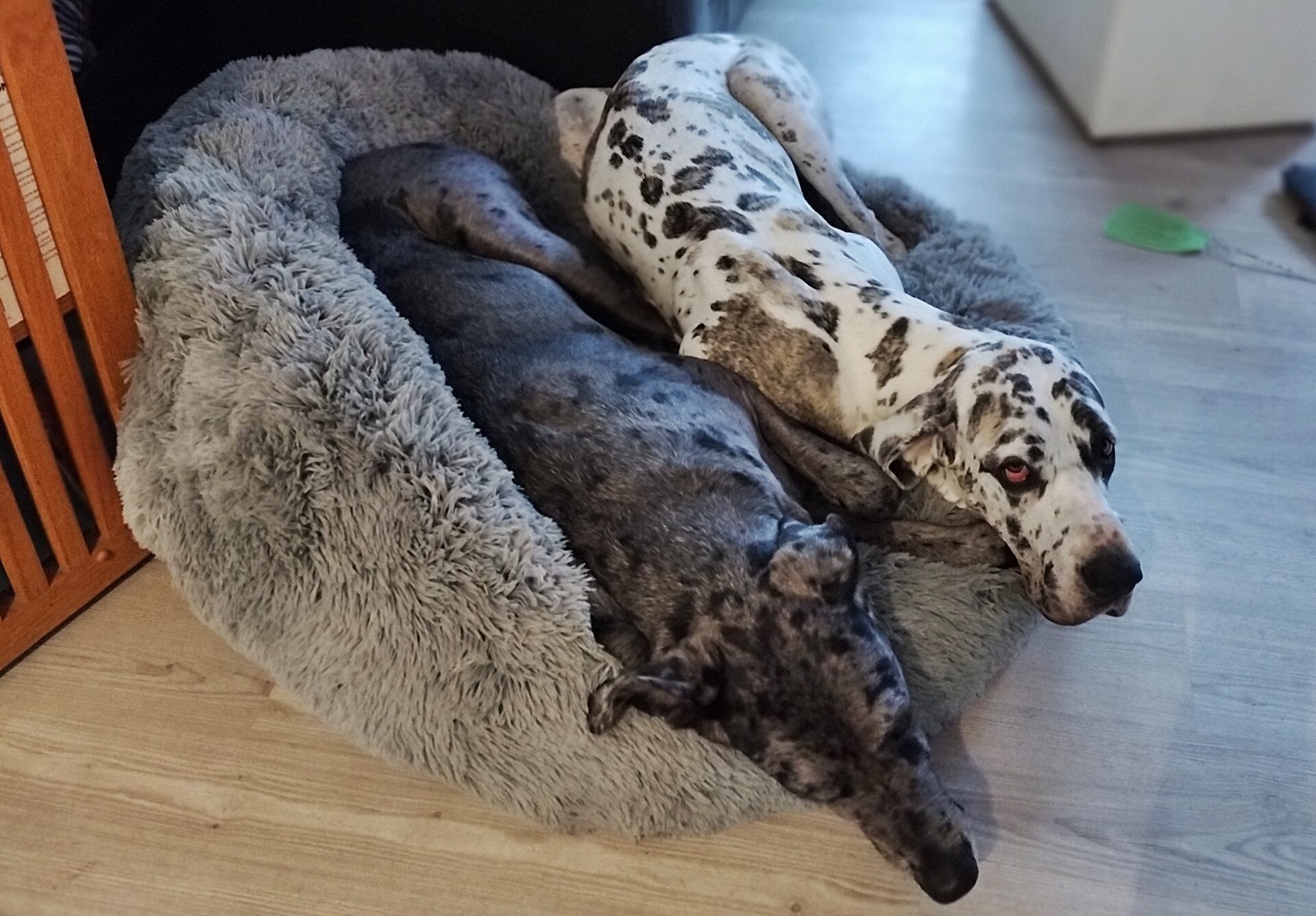 I bought that bed on a whim (I have an identical cat-sized one for the cats, LOL) and despite having an entire couch to lounge on, they do love this bed.  If I had room, I'd have 3, but as you can imagine, it's huge.
This is an open thread!