The other day, I bought blueberries to make Ina Garten's blueberry ricotta breakfast cake, which featured on a recent episode of "Be My Guest." But when I started assembling the equipment to make the cake, I couldn't find my springform pan. I tore this place apart looking for it and have no idea where it went.
I suppose I could have tried making it in a casserole dish or something, but I'm not a particularly talented or experienced baker so was unsure how essential the springform pan is to the outcome. My search for the springform pan yielded a tart pan, so I decided to switch gears and make a blueberry tart. Ta-da!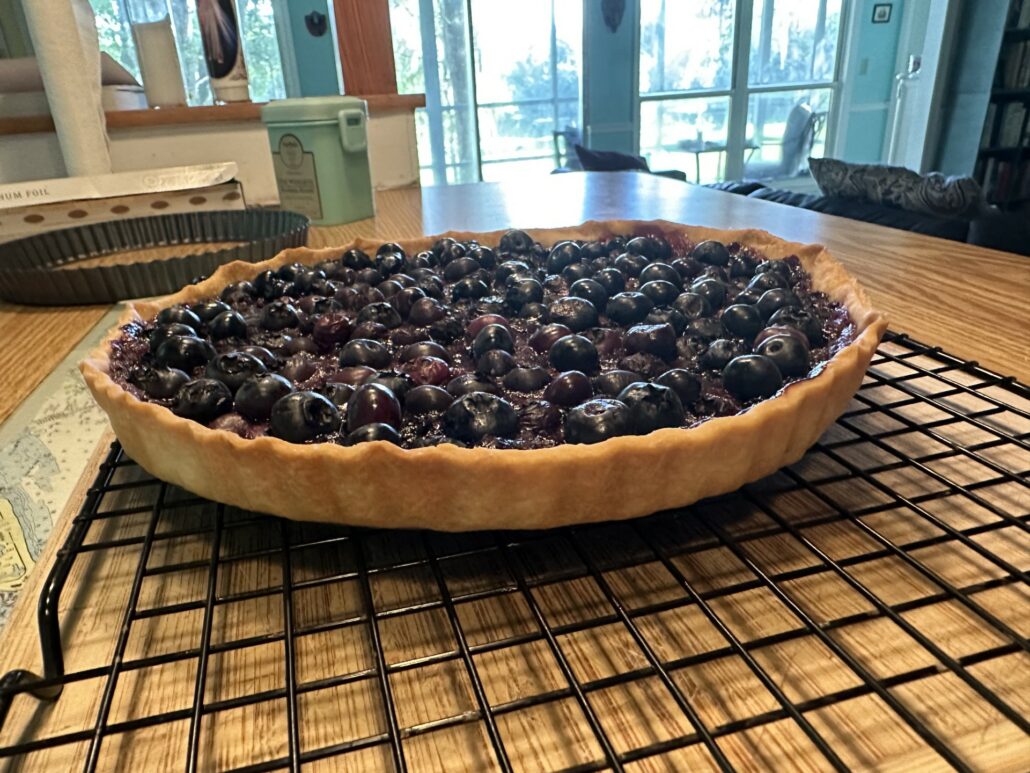 I wasn't able to find a blueberry tart recipe that exactly matched the stuff I had on hand, so I ended up cobbling parts of a few recipes together and hoping it works out. It looks pretty good, especially the crust — no dreaded soggy bottom here! We'll see how it tastes later.
I figure I'll repurpose the ricotta for baked ziti or lasagna, but at some point, I am going to find that damn springform pan and make a ricotta cake!
Open thread!