On the Road is a weekday feature spotlighting reader photo submissions.
From the exotic to the familiar, whether you're traveling or in your own backyard, we would love to see the world through your eyes.
way2blue
After we disembarked from our cruise, we spent a couple nights in Punta Arenas, Chile, exploring a bit of the town.  Then rented a car and headed to Torres del Paine Nat'l Park.  On a rainy, windy day with the two-lane road crowded with big trucks which tended to knock us sideways as well as flood the windshield with water.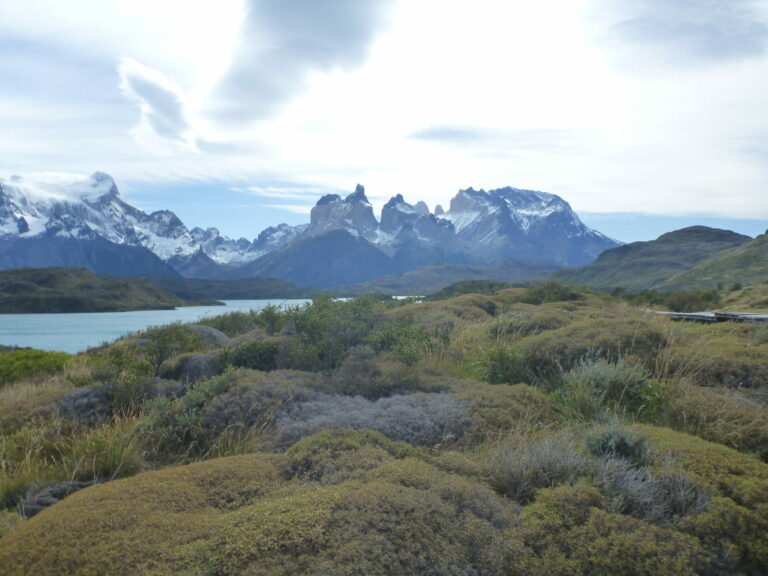 PARQUE NACIONAL TORRES DEL PAINE
Lodging is challenging if you want to stay in the park and don't want to spend a fortune.  The best option we found was a hosteria on a little island on Lago Pehoé which you approached via a wooden foot bridge.  The hosteria had spectacular views of the famous massif.  Albeit this photo is taken from above Lago Pehoé, on a hike to a condor nesting site.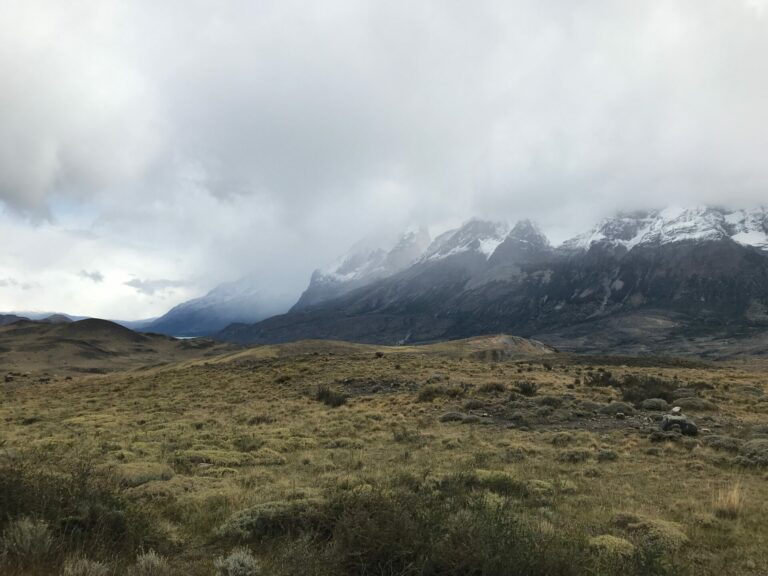 PARQUE NACIONAL TORRES DEL PAINE
We didn't hike the W, which is a destination for lots of people passing through.  We didn't even hike to the start of the W as it required a ferry ride that only ran each way once a day.  But we did find several other trails.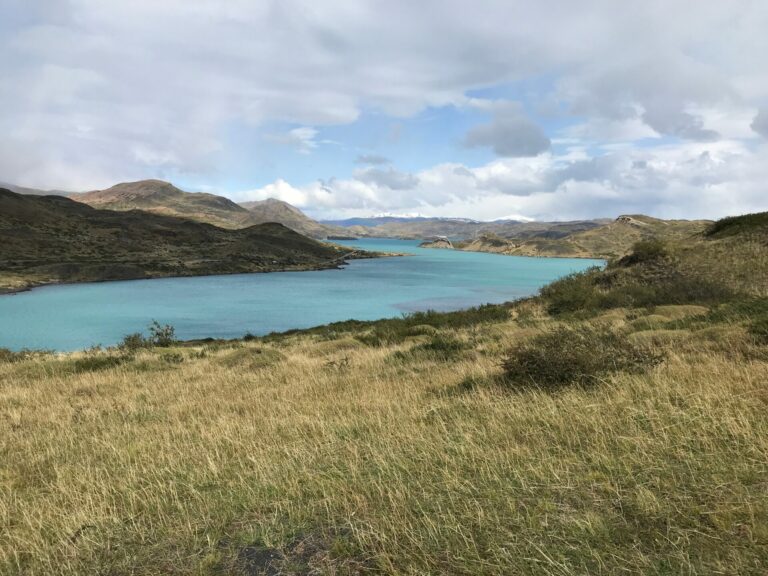 PARQUE NACIONAL TORRES DEL PAINE
This view of Lago Pehoé is from the far end of the lake, where a much larger lake (Lago Nordenskjöld) drops into it via a torrent of a waterfall (Mirador Salto Grande).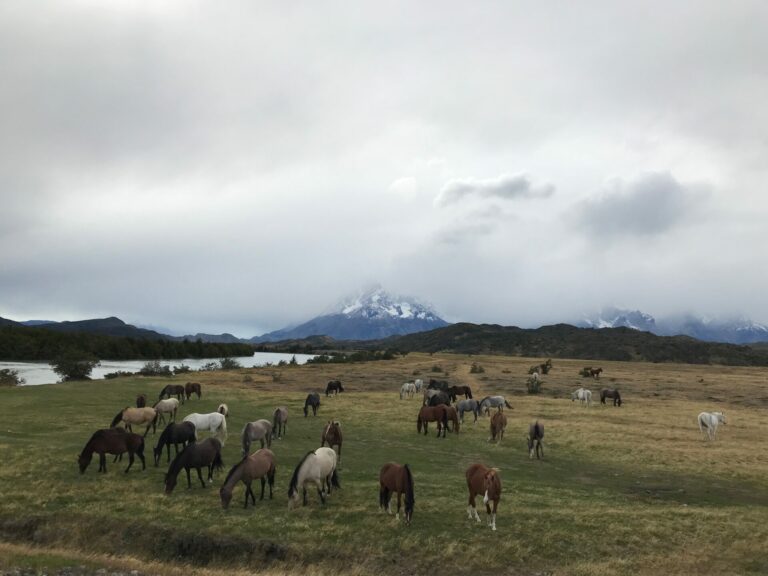 PARQUE NACIONAL TORRES DEL PAINE
Horses grazing en route to Lago Gray.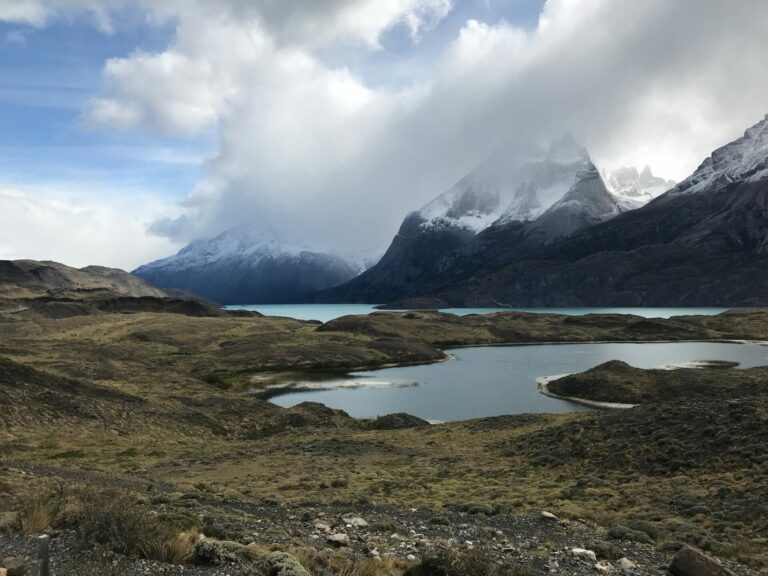 PARQUE NACIONAL TORRES DEL PAINE
We took one long drive (headed to a lodge for lunch that we never quite got to).  And passed lots of long narrow lakes.  Our driving in the park was fairly limited as the closest gas station is 60 kms away in Puerto Natales and we didn't want to arrive there on fumes as we headed back to Punta Arenas.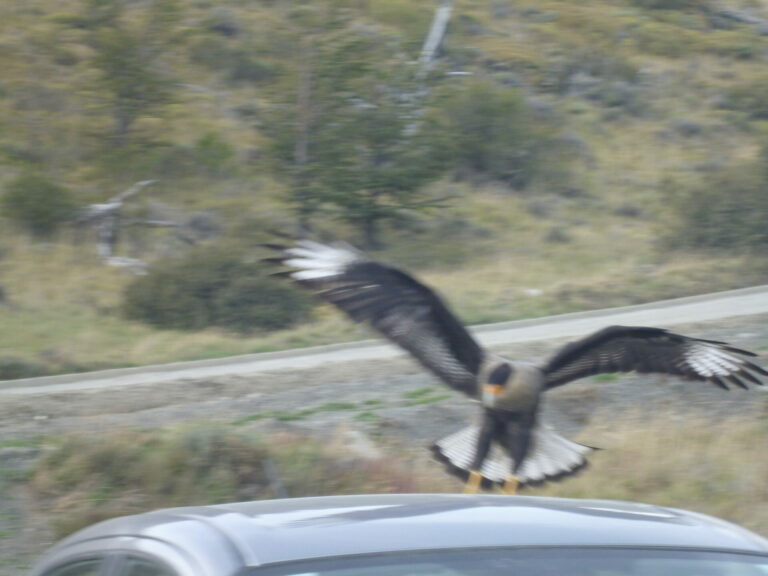 EXPLORA, TORRES DEL PAINE
We stopped by the Explora, an extremely high-end resort at the south end of Lago Pehoé—thinking to have a drink, enjoy the view, and ask about dinner reservations.  Nope.  No drinks for outsiders let alone dinner.  But this bird was hopping around the parking area and I thought of Albatrossity…  Blurred though as it took off just as I 'snapped' my iPhone camera.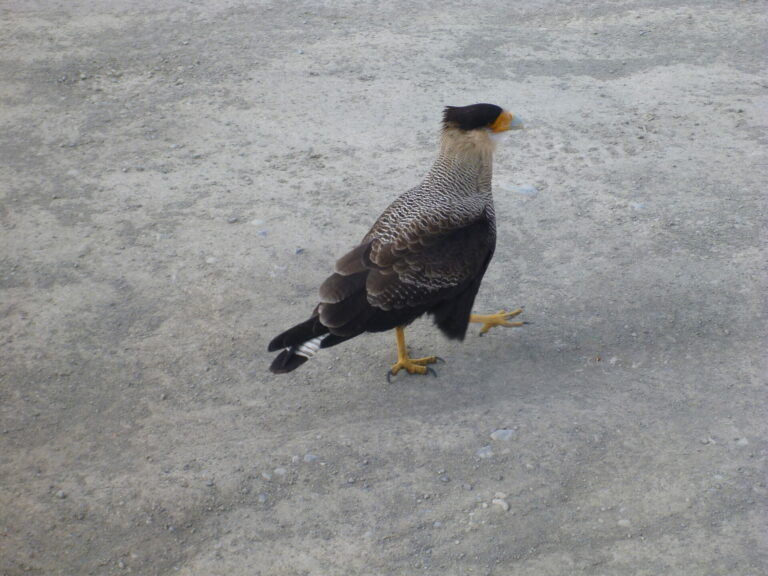 EXPLORA, TORRES DEL PAINE
But he (she?) didn't go far…  A gorgeous predator I presume.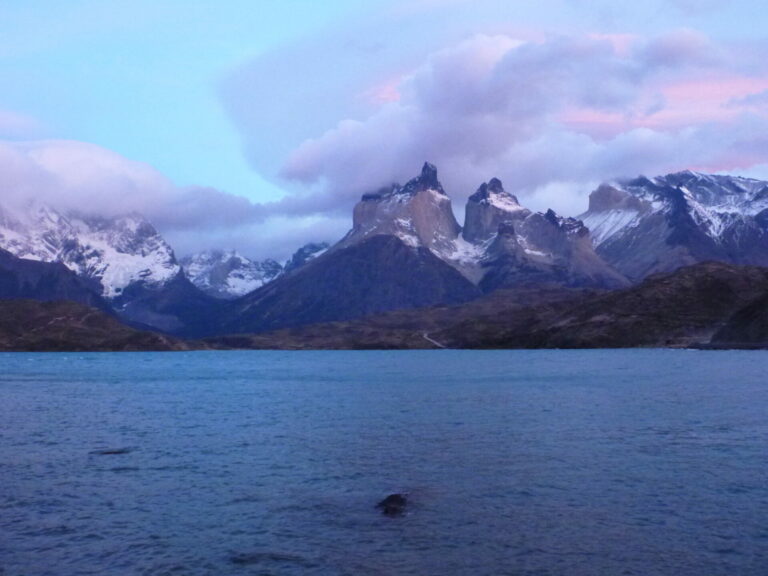 LAGO PEHOÉ, TORRES DEL PAINE
The sunsets from our lodging were spectacular.  And given the high latitude—lasted a long time.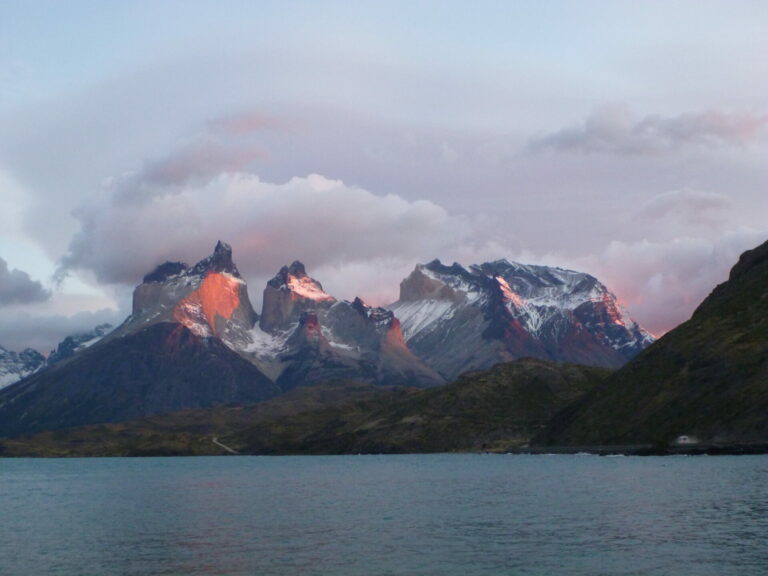 LAGO PEHOÉ, TORRES DEL PAINE
I was fascinated by the flat vertical 'facet' on the face of the mountain (glowing orange).  There's another facing vertical facet a couple peaks over to the right.  Had to have a structural (geologic) origin, but I couldn't pin it down…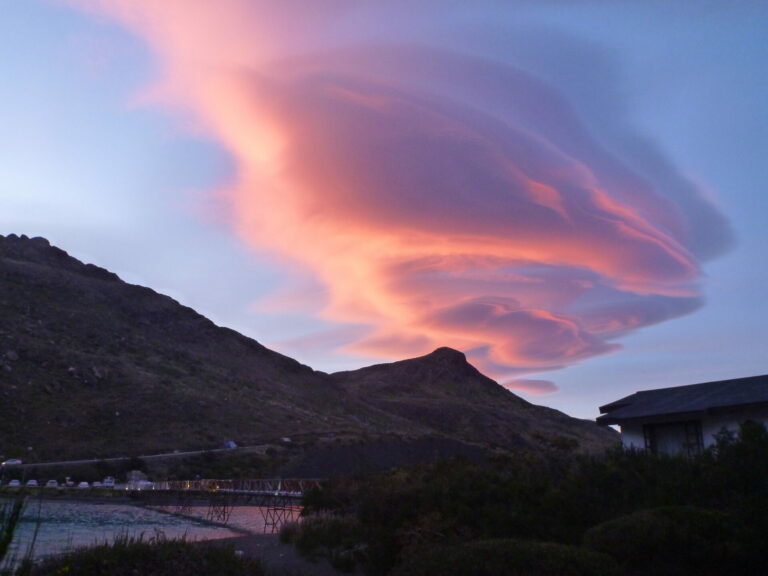 LAGO PEHOÉ, TORRES DEL PAINE
The wooden foot bridge, leading to the parking lot, is just barely illuminated by lights.