I know nothing about Argentina's politics, but it looks like they chose poorly in their presidential runoff yesterday, electing a hard-right, loud-mouthed gobshite with stupid hair.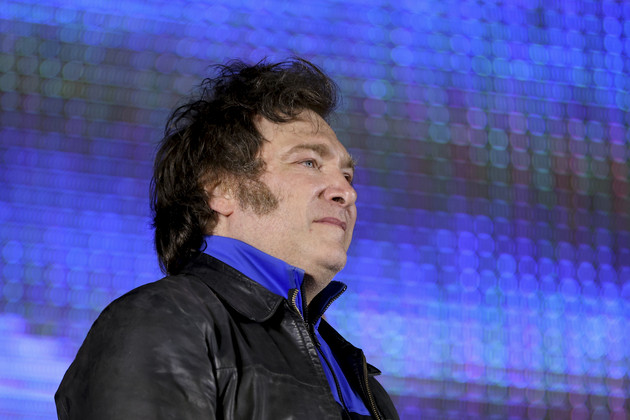 In a move reminiscent of another right-wing egomaniac with stupid hair, the new president, Javier Milei, spread rumors about fraud prior to the runoff election, maybe to inoculate himself against humiliation if he lost. It wasn't even close — he won with 56% of the vote, according to WaPo.
Milei's movement adopted the Gadsden flag, which is never a good sign. Milei was known for revving a chainsaw at rallies, which similarly does not inspire confidence.
According to HuffPo, the new president promises to take drastic action to address the nation's woes, including rolling back abortion rights and sex ed in school. It's unclear how that's supposed to help, but Milei is hardly alone in calling for the oppression of women and queer people as a national cure-all.
In defense of the Argentines who elected "self-described anarcho-capitalist" Milei, the country really has been going through some shit, with inflation topping 140%. Tens of millions of Americans are such spoiled toddlers that they'll empower fascist cranks out of sheer boredom, so who are we to judge?
Open thread.